The Husband and I have always enjoyed different hobbies.  In terms of our sporty hobbies, mine is running and his is golf.  When we first became serious, a few people asked me if it bothered me that we had different hobbies, but I have to admit that I think we both enjoyed it.  Not that we wanted to get away from each other or anything – it's just that our hobbies were our own.  Our alone time or our time with our friends.  
A little independence is always a good thing.  Plus, they can't miss you if you don't go away, as my mother always said.
Anyway – lately our hobbies have begun to overlap a little bit.  He started to coach Girls on the Run with me and is discovering he kind of likes running.   And I've been watching him play golf more often or hitting balls at the range with him. 
So when he suggested we play 9 holes of golf on our vacation, I readily agreed.  I'm learning that it's fun to have our hobbies overlap a little!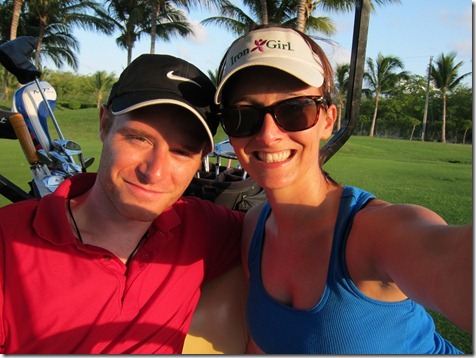 Since the Husband is a great golfer, and I am a newbie, we established that I'd be given 6 shots per hole.  Which means I could swing 56 more times than the Husband over 9 holes and we'd be tied.
I NEEDED that handicap.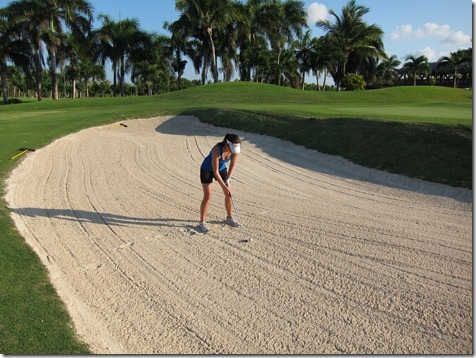 To spice it up, we decided on a little bet:
If I won, the Husband has to take the dogs out every morning for the next week.  Normally, I'm on AM duty because he likes to sleep in more.
If the Husband won, I had to take the dogs out every night for the next week.  Normally, he is on PM duty because I get lazy at night.
Once we decided on the terms, things got SERIOUS.  I kept envisioning these little monsters climbing all over me at 7 AM, begging to go outside.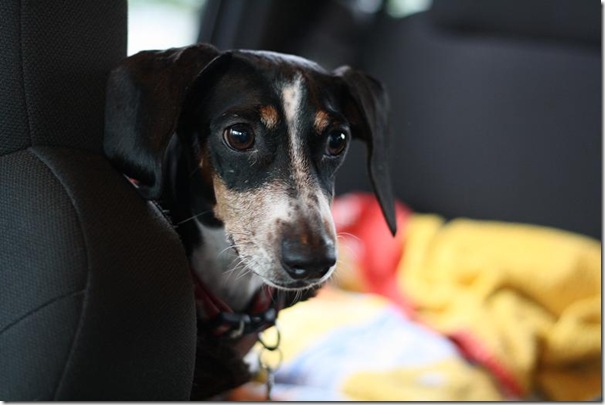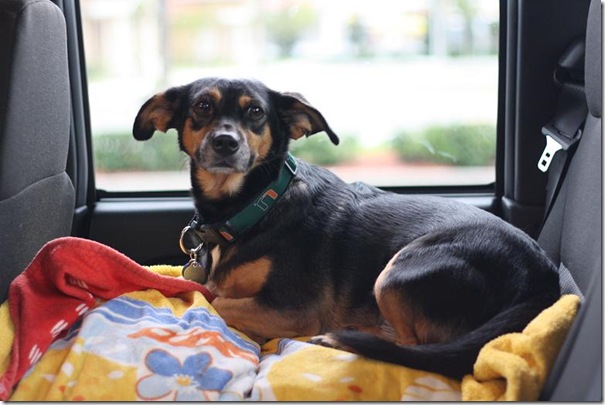 That, my friends, is motivation.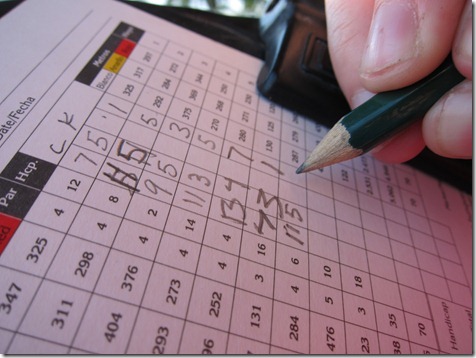 Guess who won?!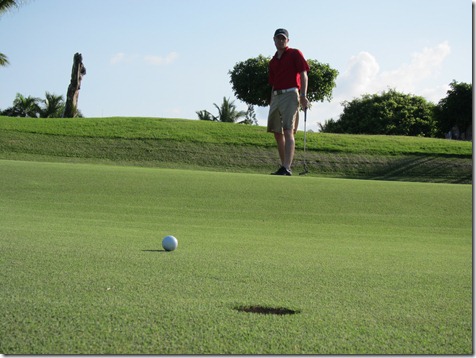 Yeehaw!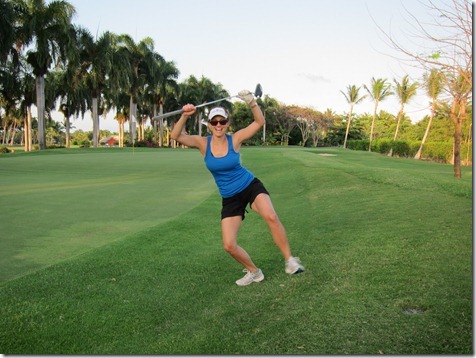 Granted, he shot 3 over par (38) and I shot a 87, but I still won when the score was adjusted. I won!  Fair and square.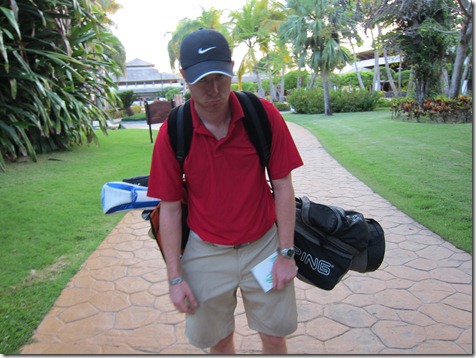 Nothin' like a little friendly competition to keep the marriage interesting!  I look forward to seven mornings of lazy, perfect bliss.