When the Husband and I first started dating as undergraduates, I really didn't know much about natural medicine and acupuncture.  I thought it was a little weird, actually!  After all, Chinese medicine, acupuncture needles, and strange-smelling herbs are completely unlike the medicine that most Americans grow up experiencing.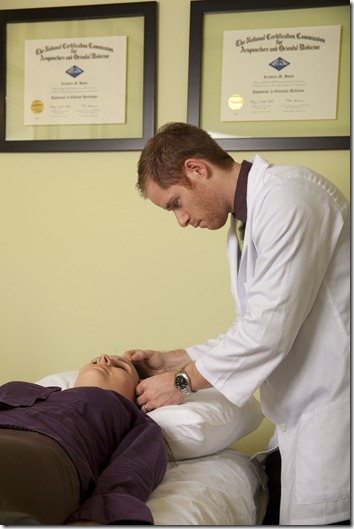 But now that I know more about Chinese medicine and have seen it successfully treat many patients at the Husband's clinic, I'm a huge fan.  It's a gentle, holistic, and effective approach to healthcare.  And that's not saying there's something wrong with Western medicine – I think the best healthcare includes BOTH holistic and Western treatments.  A time and a place for everything!
I get lots of lots of questions about acupuncture, so the Husband and I thought it would be fun to put together an Acupuncture 101 post, addressing the most common FAQs!  Here we go…
How does acupuncture work?  This is a simple question with a VERY complicated answer.  The 'Chinese medicine' view of acupuncture is that the body is comprised of meridians, or energy channels, that run all over your body.  Each meridian impacts different organs and body parts.  The lung meridian, for example, runs down your arms and has a divergent channel that goes to the lungs.  The acupuncturist uses very thin needles to manipulate points along the meridian; one of the goals of these manipulations is to remove blocked energy, or qi, and promote healing.  Think of the meridian as a garden hose that waters a flowerbed.  If there's a kink, the hose won't be able to water the flower.  The 'Western medicine' view of acupuncture is that the needles increase blood circulation, activate the release of certain hormones, neurotransmitters and produces an immune response to speed healing.
What do these points feel like?  Some points you can sense yourself, even without needles!  There's a point between your thumb and pointer fingers that, when squeezed for several minutes, will help relieve headaches – it really works, try it!  The point is very sensitive but squeeze hard! I use it on the Girls on the Run girls when they complain of headaches all the time.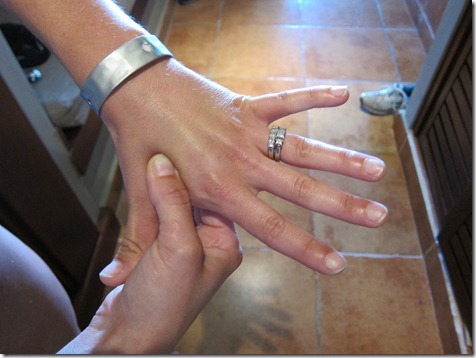 Another point you can try at home is a point for nausea.  It's right on the inside of your forearm near the wrist in between the two tendons that run down your arm.  Have you ever seen those seasickness bracelets that have a little dot that presses on this spot?  They work because they are hitting a special acupuncture spot for upset stomach!  (This is why so many pregnant women use acupuncture during the first trimester – and beyond.)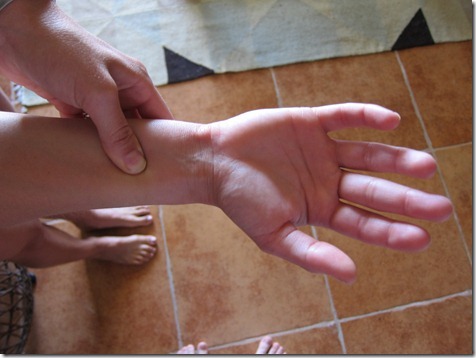 Is acupuncture just about needles?  Nope!  Most acupuncturists will also use complementary techniques such as cupping (here's my Cupping 101 post), electro-simulation, massage, and herbology to heal.  Some people feel nervous when their acupuncturist prescribe herbs, but herbs from quality sources are perfectly safe.  The Husband, for example, uses organic herbs that are tested by third-party auditors. 
Does acupuncture hurt?  Many people are turned off by needles, but the truth is that acupuncture needles are VERY thin… as thin as a strand of hair.  You might not even be able to feel the needle going in.  If you do feel it, it will be a small prick or tingling sensation.  The needles are clean, of course.  A practitioner is not allowed to ever re-use a needle.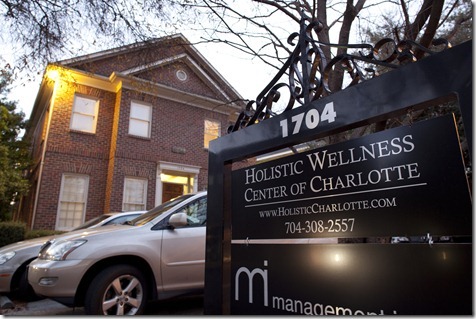 What conditions can acupuncture treat and how often do you need treatments?  A well-trained acupuncturist (see below) can help almost any condition.  Acupuncture can relieve pain conditions, headaches, digestive issues, fertility problems, insomnia, and more.  More acute conditions (like a pulled muscle) might only need a few treatments, but more serious conditions might require one – two treatments a week for several months, plus maintenance treatments.   Because acupuncture is natural medicine, it takes longer.  If you can couple your acupuncture treatments with an effective herbal fomrula or supplement regimen, it will be much faster. My troublesome knee, for example, was greatly relieved by several treatments over a month plus supplements that targeted ligament healing.  Also – check with your health insurance, because many insurances will cover acupuncture! 
What about all the conflicting research about whether or not acupuncture is effective?  Well, there's also conflicting research about all types of medicine!  The Husband's response to this question is that it's difficult to study the effectiveness of acupuncture because there's way too many variables that go into Traditional Chinese medicine.  There are many different points, manipulations, herbs, and lifestyle recommendations that can be used to treat the same condition, and the treatment plan will vary GREATLY from person to person.  In summary:  find a good practitioner, give it time to work, and decide for yourself.
How do you choose an acupuncturist?  The National Certification Commission for Acupuncture and Oriental Medicine is your go-to resource!  You want to find a practitioner that is both state AND nationally board certified under NCCAOM.  Unfortunately, in some states, people can take a weekend-long crash course in acupuncture and call themselves an acupuncturist.  The Husband went to graduate school for an accelerated THREE year program and did thousands of clinical hours before he had to take four rigorous national exams (Western Biomedicine/Western Sciences, Chinese Herbology, Acupuncture and Chinese Medicine).  If someone has a Diplomat of Oriental Medicine or DOM after their name, that means they passed all four of the national boards.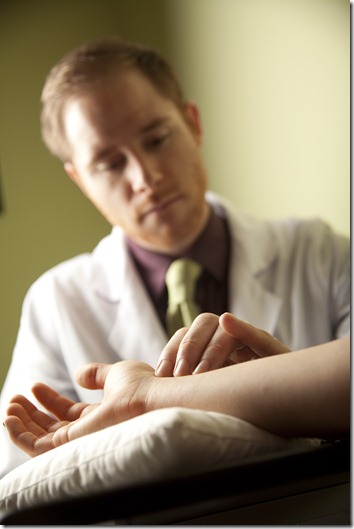 What will my first appointment be like?  You'll complete a patient history form, like you do at other doctors, before coming in.  During the appointment, the practitioner will go over your history, inquire about your current symptoms, and check your pulse and look at your tongue (which reveal a lot to an acupuncturist).  Then, you'll probably be asked to put on a medical gown and lay on a massage table.  The practitioner will insert approximately five to a dozen needles, depending on his/her treatment plan for you.  Once the needles are in, they will be left in for five to thirty minutes.  The practitioner might manipulate them at certain intervals throughout the treatment.  Then, the needles will be removed, and you're done!
Have you tried acupuncture or another holistic medicine treatment?  What did you think of it?