Don't you agree?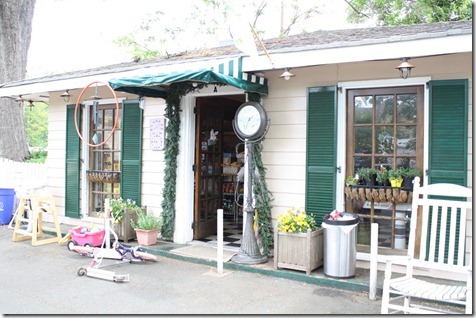 I finally checked out Mueller's Neighborhood Grill.  It's a little building tucked away on a side street – I would've missed it but I used to run through that neighborhood.  It has a great outdoor dining area, so DadHTP, the Husband, and I decided to check it out for lunch.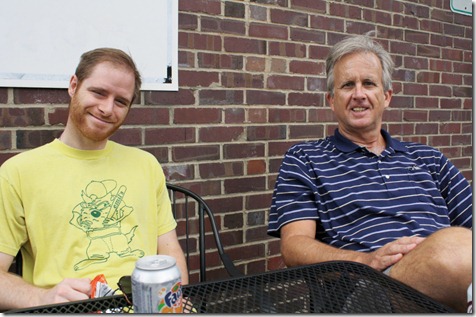 I got #17 – the veggie!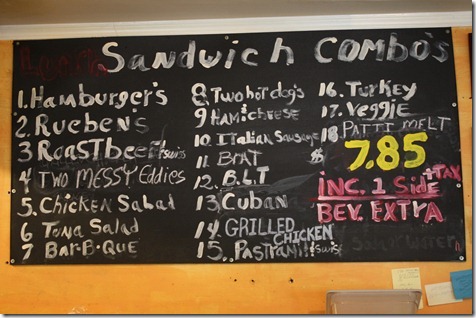 Our orders took a bit of time, so we occupied ourselves by playing with all the toys strewn across the patio area.  There were balls, badminton, scooters, and more.  I liked badminton a lot!  I think we're going to buy a set before our beach vacation.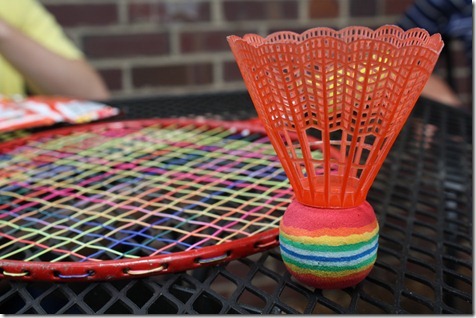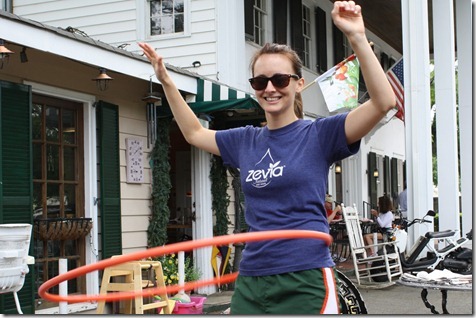 Today, I learned that I am terrible at hoola-hooping.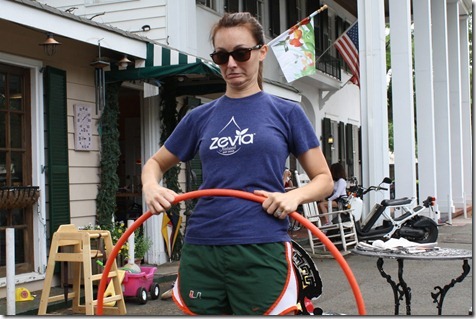 Bawhaha.
Our orders appeared, and I was thrilled by the veggie sandwich.  It was packed with hummus, iceberg lettuce, onions, banana pepper, cucumber, tomatoes, and cheddar cheese.  The tomatoes were dark red and so juicy.  Really amazing veggies.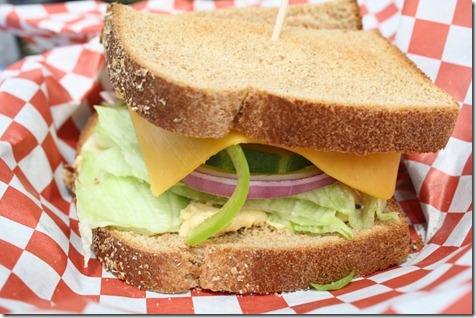 With Sun Chips and a coke.  I don't get coke a lot and boy – it was yummy!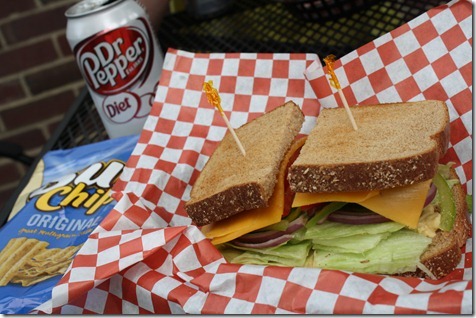 We will definitely be back to Mueller's.  The food was great, but I loved the atmosphere more.  Outdoor dining PLUS toys = Awesome.
Glad we stocked up on the fun because we spent the rest of the afternoon at Kinko's, organizing our applications for a mortgage for our first home.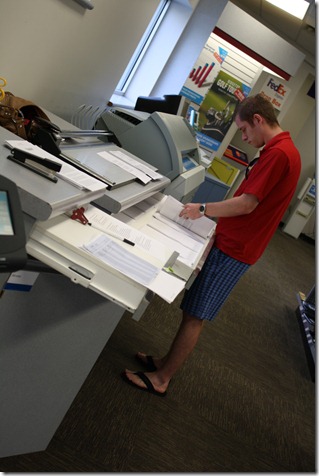 Because lending laws are stricter these days and we are both self-employed without set paychecks, we have to provide a TON of documentation to the banks.  We were going paper crazy.  We made over 800 copies!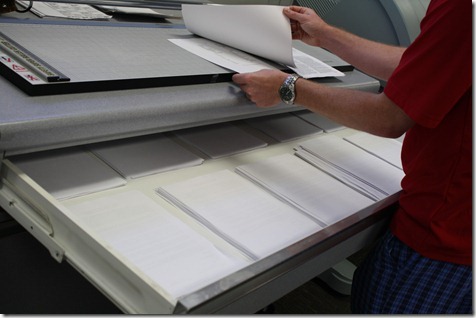 Keep your fingers crossed for us!

Do you have a local favorite sandwich shop?  What makes it so special?  I didn't have a favorite in Orlando, but in Pittsburgh, I loved Pittsburgh Deli Company.  They make the BEST nachos and had live music at night!