As I type this, I'm somewhere over Minnesota.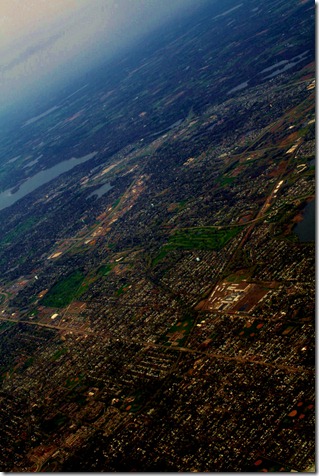 It's been a long day, and I must admit that I'm a little nervous about tomorrow's back-to-back Operation Beautiful presentations – one at 9 AM to the Ivanhoe high school, and another at 7 PM for the parents.  One of the students and her mother personally fundraised me bring me out, which is GREAT but adds to the pressure.  You'd think I'd be cool with public speaking, but it still shakes me sometimes!   I guess I just don't want to disappoint. 
On a more positive note, the food in the Minneapolis/St. Paul airport ROCKED.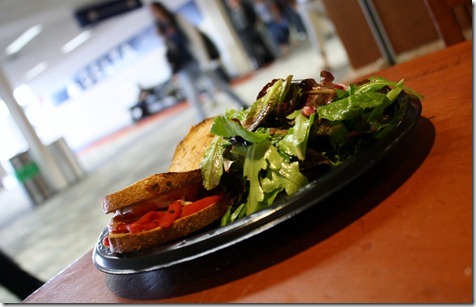 I was pleasantly surprised to find numerous delicious options in the airport, but I decided to go with a little café that was near my gate.  I ordered the grilled cheese with red peppers and tomatoes, plus an organic greens salad.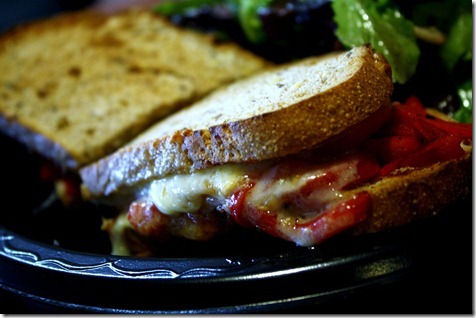 Pretty amazing airport food, huh?
And since I'm flying Delta, I had the infamous Biscoff cookies for dessert.  The flight attendant is coming around with extra… might have to snag some!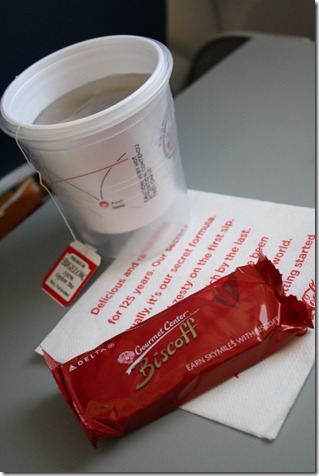 And last, but not least, I'm currently sipping on this Naked Red Machine smoothie.  According to the wrapper, the smoothie contains the juice of: 13 raspberries, 11 strawberries, 3 cranberries, 1.5 apples, 1/4 a pomegranate, 1/3 an orange, 1/2 a banana, and 7 red grapes.  Neat!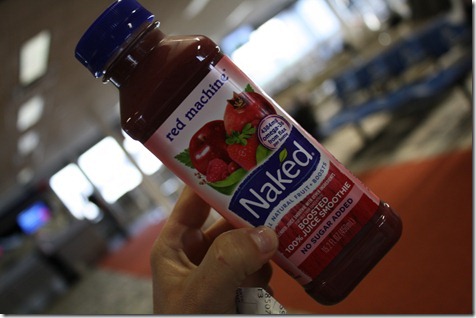 So… time for a review of my new Kindle!
The Husband got me a Kindle for my birthday, but I haven't had a chance to use it until now.  I tore through the deliciously melodramatic A Friend of the Family (my book for book club) on the Kindle during my first flight and thought it was a wonderful reading experience!  As an author and a book-lover, I have to say that I do love the feel (and the smell!) of reading an actual book more than reading an electronic book – but seriously, the Kindle is so light, easy to read, and glare-free that I can't find much to complain about.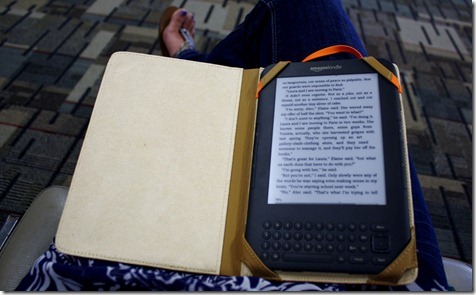 I checked out a friend's color Nook, and while I do think it was pretty, the significantly cheaper (but still $$$) black-and-white Kindle serves its purpose quite well.  
Plus, although the Kindle was a costly investment, buying books via the Kindle was much cheaper than buying an actual book.  And I hear that some cities have their libraries available for free to be enjoyed on e-readers like the Kindle!  I might just be an e-book convert after all.  I think a Kindle would be a GREAT gift for any book-lover in your life!
Next on my reading list:  Water for Elephants. 
Do you use an e-book? Or are you a real book aficionado who enjoying inhaling that deliciously musty book scent?