Morning!  I dragged my booty out of bed and drove to the Charlotte Aquatic Center in quite the sleepy state.  I thought I would wake up when I hit the cold water, but no dice.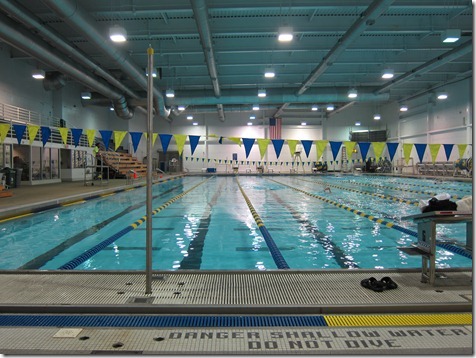 I was dragging through the first 200 meters.  I really wanted to quit at that point, but I convinced myself to carry on, hoping my arms would eventually come to life.  But I felt SO TIRED!  This seems to be a theme lately – I'm tired all the time! 
Normally, putting energy out gives me more energy, but exercise just isn't lighting my fire like it normally does.  Even short workouts leave me feeling drained!  What gives?
So, after 600 meters of freestylin', I switched to the kick board and did kick drills for another 200 meters.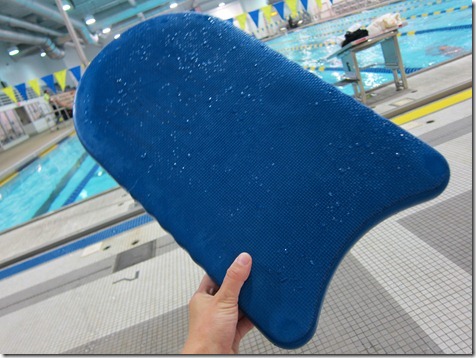 Kick drills are so much harder than they seem!
Came home and wolfed down some breakfast, as well as a bunch of COFFEE!  In the mix:  Greek yogurt, 1/2 cup raw oats, chia seeds, and a banana.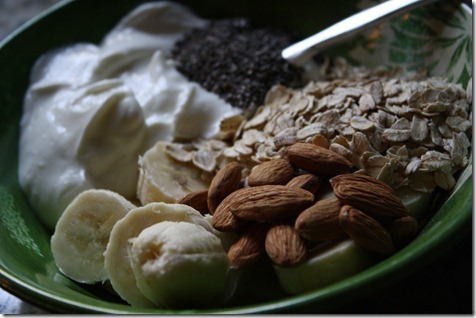 Since I've been feeling so burnt out lately, I've decided to take an ASI (Adrenal Stress Index) test to determine if my adrenal glands are functioning properly.  The Husband has long suspected that I have adrenal issues, and although I take some supplements to help their functioning, we both think it's time that I get properly evaluated to see how severe the problem really is.  Having a holistic doc for a Husband comes in handy!
(Source)
The adrenals are two small glands that are located right above the kidneys.   These tiny, but very important, glands secret steroids (cortisol, DHEA-S and aldosterone) and catecholamines (adrenaline and nor-adrenaline). Cortisol, DHEA, and adrenaline are the three main adrenal stress hormones.  Because abnormal adrenal function can impact your body's ability to produce energy throughout the day, people with adrenal issues have trouble getting getting up in the morning or staying awake throughout the afternoon.
Interestingly enough, "abnormal adrenal rhythms are known to compromise tissue healing. Reduced tissue repair and increased tissue breakdown can lead to muscle and joint wasting with chronic pain."  (Source)  Hmmmm.  Sounds like my chronic running injuries COULD be the result of wonky adrenals. 
The ASI Test is basically a saliva test that you can do at home, and then you mail off to a diagnostics center that sends results to your practitioner (in my case, the Husband).  You can't drink coffee or eat certain foods on the day of your ASI Test, so I'm saving it until Sunday. 
I'm interested to see the results of my ASI Test!  I consider myself to be pretty healthy, but my recent fatigue is a sign that something is not right.  Here's to hoping there's an easy (and natural) solution.