Work it, Husband.  Work it.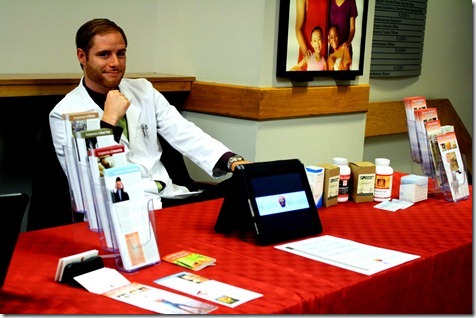 The highlight of my day was helping Kristien run an informational booth about his clinic at the most popular YMCA in Charlotte.  We met loads of people who were interested in hearing the Acupuncture 101 basics and learning about the clinic.
While working, I snacked on a salad from the YMCA's salad bar.  Beets, edamame, raspberry dressing, cucumber, carrots, and spinach – very good!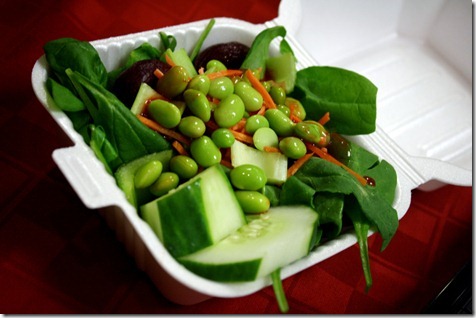 Oh, and before the event, some toast (due to all that dental work earlier, I nearly chewed off my tongue attempted to eating solid food…).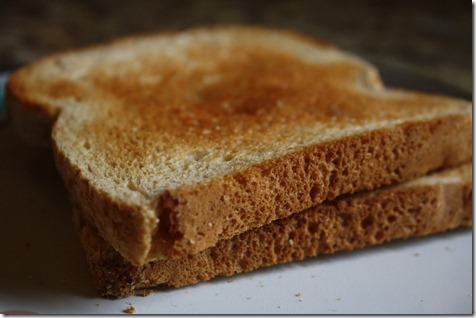 And dinner – oh, dinner was special!  I baked enchiladas as we finished up some work at home.  I love how enchiladas taste so awesome but are so simple to create.  Just slap the ingredients in the middle of a tortilla, roll it up, place in casserole dish, cover with salsa verde, and bake at 350 degrees… Come back 30 minutes later, and you have an amazing meal.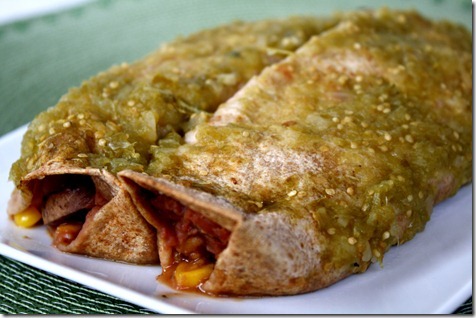 What really makes certain enchiladas stand out are the ingredients.  This filling was a wonderful combination!
Between 6 enchiladas:
1 can refried vegetarian beans
1 zucchini, thinly sliced lengthwise
5 ounces portabella mushrooms, sliced
1 can corn salsa (or red salsa with canned corn mixed in)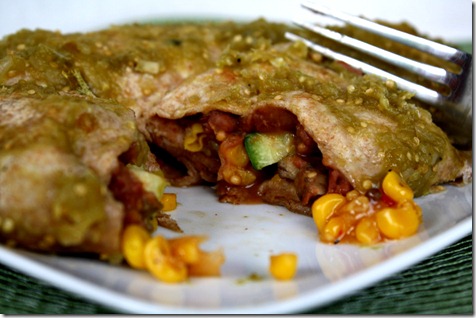 I went back for a third 'chilada.  So good.
And, hey – one last bit of workin' it.  I biked for 25 minutes in the living room.  No TV.  Verdict:  Super boring.  But it did give me time to brainstorm for the book… Super boring, but efficient.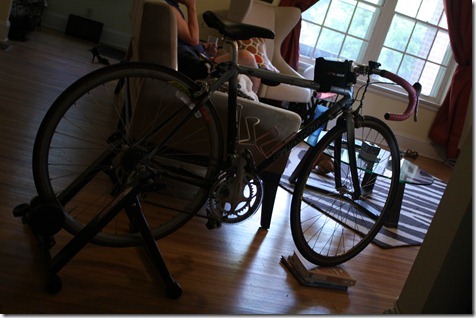 Going to curl up with a book!