Gold stars to Nicole and me!  I was so happy that she dragged me to 6:30 AM hot yoga.  Sometimes, all you really need is a workout buddy for that little extra motivation.
Class was hard.  And HOT.
I've decided orange juice is the perfect pre-hot yoga snack: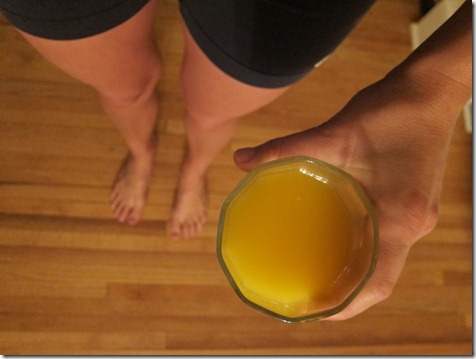 And a really filling smoothie is the perfect post-yoga cool down!
Have you tried freezing bananas yet for smoothies?  It makes smoothies SO much creamier, and you don't have to use ice.  Just peel and break 'em up before freezing.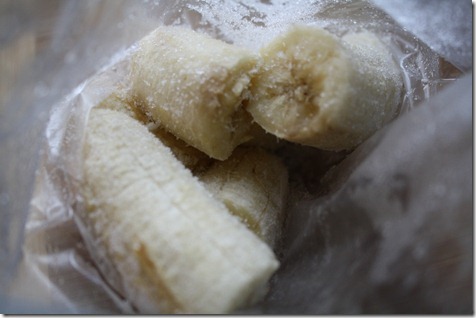 In the mix:
1 cup rice milk
1 banana
1 tablespoon peanut butter
1/4 cup raw oatmeal
1 tablespoon instant coffee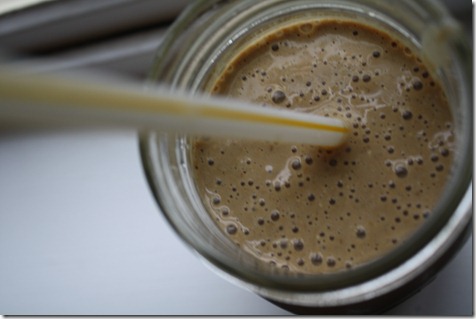 Yes – there's oatmeal AND coffee in my smoothie.  Literally, an entire breakfast in one glass!
We're going somewhere HOTTER than hot yoga today.  And we need our passports to get there.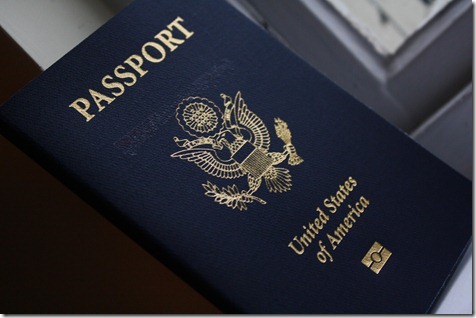 See ya on the [very sunny] flipside…