GOTR never fails to motivate me. If fifteen 8 – 10 year old girls can run a 5K, you bet I can, too!  Today's race was fun, exciting, and completely inspiring.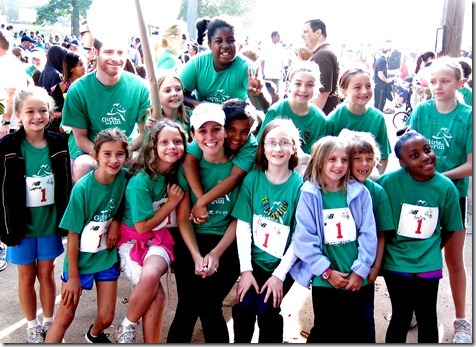 After coaching the girls for twelve weeks, it is very sad to say goodbye.  But at least it ended on a high note with today's Girls on the Run Spring 5K!
Our morning started off bright and early – we were up at 6:00 AM, slammed peanut butter sandwiches, and left the house around 6:45 to meet up at the race with our team and parents.  Kelly also joined us as a Running Buddy.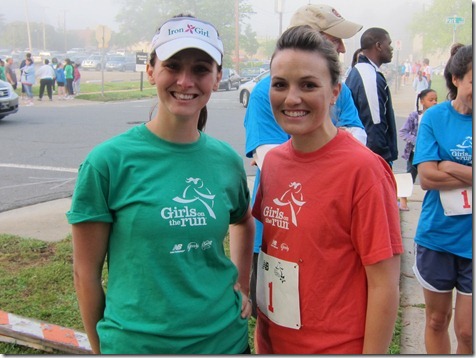 A tip for other coaches:  tell your team ahead of time what color balloons you'll be holding.  Having balloons makes it MUCH easier for your team to spot you before, during, and after the race.  There were over 4,000 people at our event, so having a 'traveling landmark' is key.
We had blue balloons!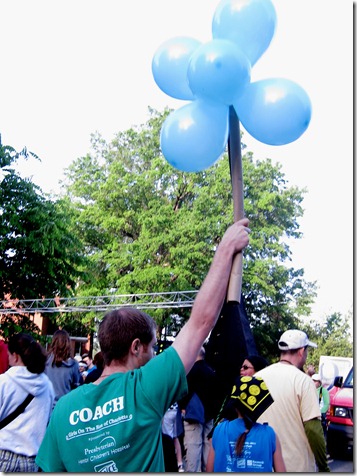 After stretching, the girls pinned their bib numbers (everyone is number 1) on their shirt and we headed to the start.
I don't think anyone was nervous at all.  Everyone just wanted to have FUN.  A perfect race attitude for anyone – eight years old or thirty-eight years old!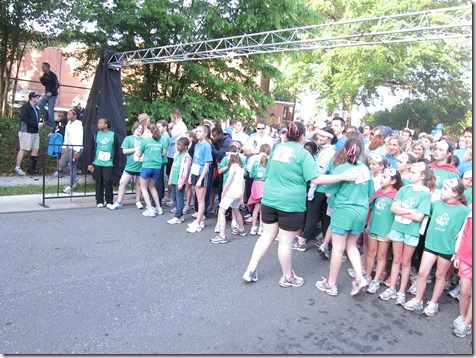 And then… we were off!  All of our girls had Race Buddies (parents), so the Husband, Kelly, and I ran together and saw girls along the course.
I'll admit – I was VERY nervous that my leg would hurt me because I haven't run really at all in six weeks, but I was perfectly fine!  It might be sore later, but I think the easy pace helped a lot.  I hope I've turned a corner with healing and can really start running again soon.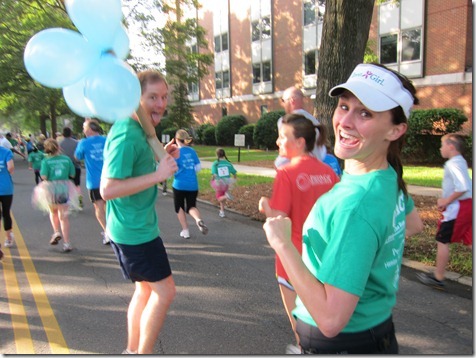 Before we knew it, we were done!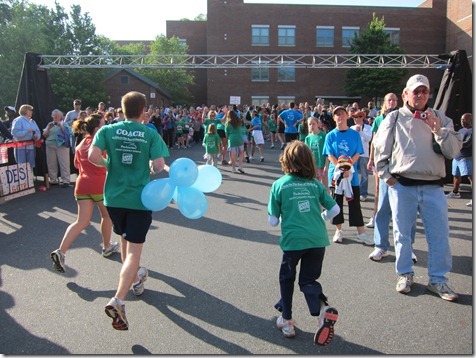 The girls were VERY excited to receive their beautiful medals!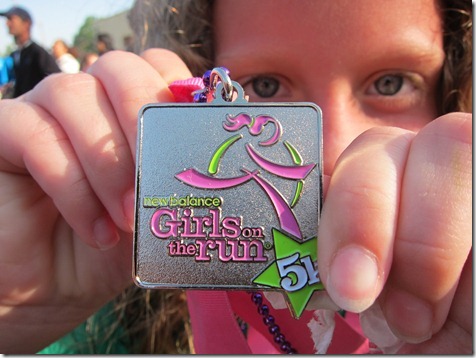 There was a huge finish line party going on – Molly Barker (GOTR founder) was there, and some of my girls just stared at her in awe… she's a total celebrity to them!  "Is that MOLLY BARKER?!" one shrieked.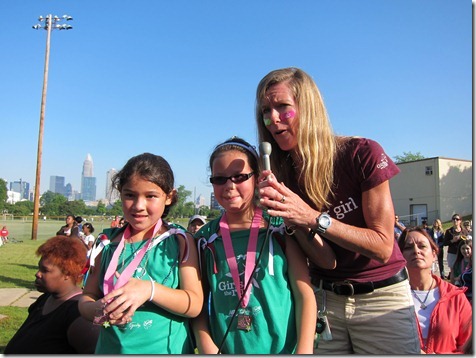 Post-race snacks included Larabars and bananas.  Nice and healthy!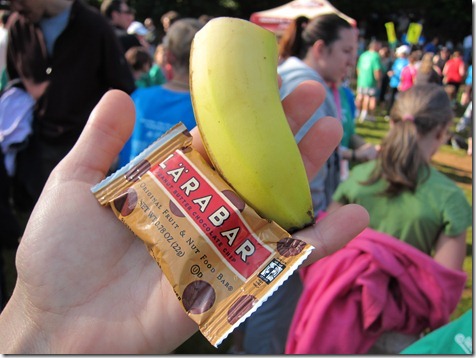 Something else very important happened at the finish line – the Husband told me he'd run a Half Marathon with me!  Before today, out of the 34 races that I've completed, the Husband and I have never done one together.  This was his first race and he had so much fun that he wants to do it again!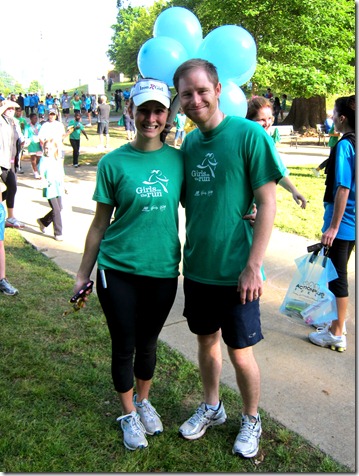 What a wonderful morning!
Girl Power!