Not going to lie – I woke up this morning in a small panic, wondering why exactly I thought it would be a good idea to register for a triathlon last night.  Visions of strangling wetsuits and bike crotch danced through my mind as I stood in the kitchen, nervously gulping a cup of lukewarm coffee.  What, exactly, have I gotten myself into?
I'll let you know if I feel more confident after my workout later.  This kind of feels like ripping off a band-aid.  I WANT to get recommitted to exercise; I just need to DO it.
A fueling breakfast: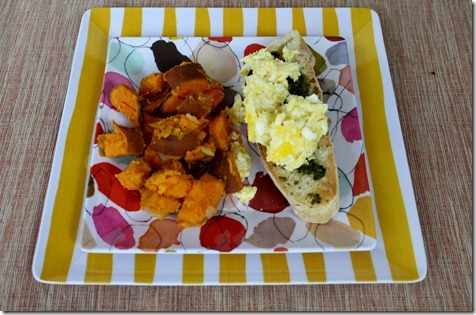 I was in the mood for hash browns, but I guess we tossed the regular potatoes back in the cart last night, because all I had to work with was sweet potatoes.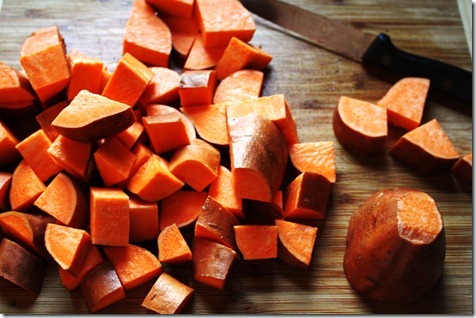 Hence:  sweet hash browns!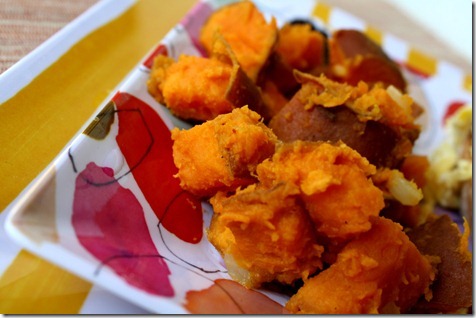 I cooked a few chopped potatoes in a hot wok with some oil, water, and sweet onions.  Towards the end, I added in salt, pepper, and a drizzle of honey. 
With bread, Italian herb spread, and eggs on the side.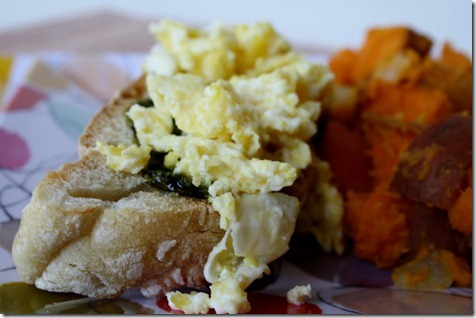 Also on the agenda for the day:
Work on my book… I am so behind on my deadline and starting to panic a little bit.  The only way this book is going to be written is if I actually sit down and write (duh).  So I better get cracking.
Clean… How does your house get so dirty when you're on vacation?
Cut the puppies' nails.  The dogs' talons have reached new lengths.  Must clip.  Must be prepared for doggie freak outs.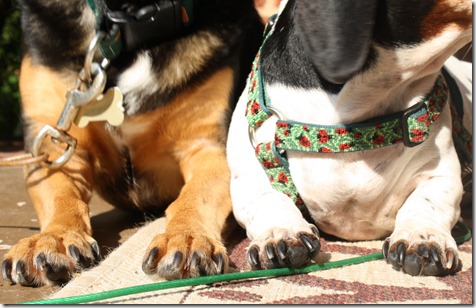 Nail cuttin' is quite the dramatic affair at our house.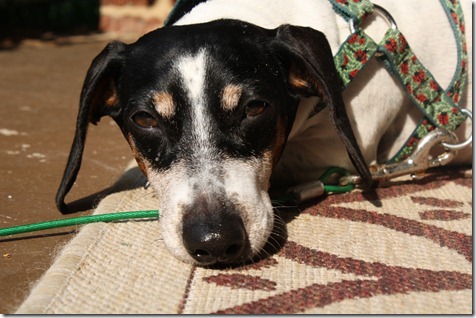 I guess today is a "Just Do It" kind of day in terms of workouts, work, and nail grooming.  Gotta just plunge in and get it done!