It appears that I shouldn't have gotten too excited about our mortgage because I don't think we're going to get approved right now.  So sad.  The new (very strict) laws require that you show two years of steady income, but it goes by tax year, which means we would base our mortgage off 2009 and 2010.  In 2009, I employed at the land development company for half the year, and the Husband was in school.  Thus, we don't qualify.
So the game plan is to wait until January 2012 and re-apply with 2010 and 2011 on the books instead of 2009.  If you're self-employed, too, the best piece of advice I can give you is to keep copies of everything, don't change corporate structure, and don't write off too many expenses on your taxes.  More expenses = less taxable income, which is not good for a mortgage.  Don't sacrifice the long-term for the short-term!
I'm disappointed, but more time to prepare isn't the worst thing.  However, I loved reading about your non-negotiables for house hunting and will definitely keep your advice in mind come time to house hunt!
Here's LUNCH!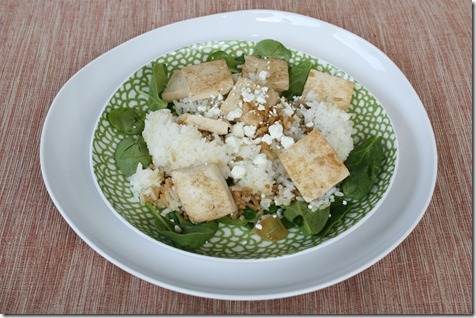 This is actually leftover from last night. The Husband and I got Chinese food.  I topped a bed of spinach with leftover white rice and tofu.  Plus a little goat cheese for garnish!
End of Season Girls on the Run Gifts
I wanted to share what we're giving my girls at the end-of-season party on Thursday – fun little memory books!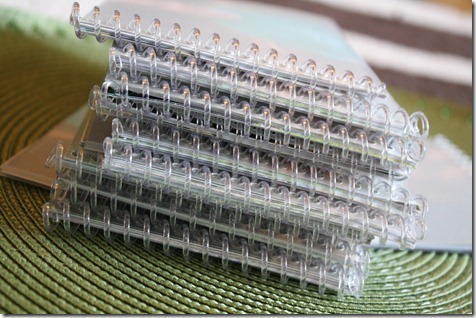 All season, I've been snapping pictures of the girls at practices, trying to take pictures of them alone and with their best friends.  Each album includes 9 photos of each girl + a blank page for Coach Husband and I to write a personal message to the girl.  I got them made on Snapfish for only $5 each.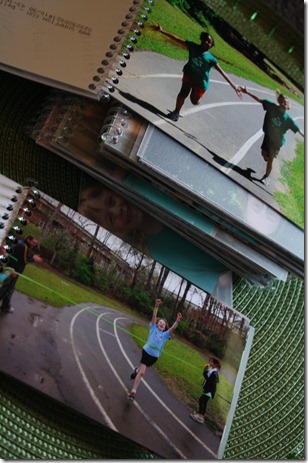 We only have two more practices left, and then the 5K is on Saturday!  It's bittersweet.  It's fun to see the girls accomplish what they trained for, but then it's goodbye – maybe forever!