Tonight was the Excellence Awards for Girls on the Run Charlotte.  It was a big party to celebrate and honor all the volunteers, coaches, and committee members who made 2010 – 2011 possible.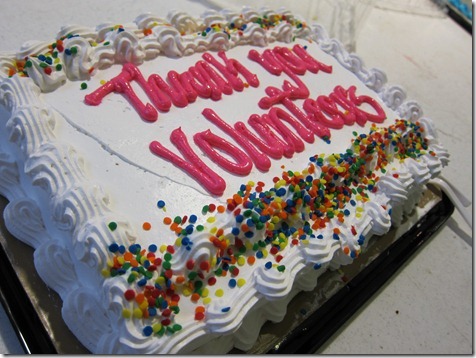 GOTR was started in 1996 in Charlotte and is now all over the USA and Canada.  In total, 250,000 girls have gone through this AMAZING, life-changing program since its inception.  When GOTR started, there were 13 girls in the first chapter – this year, the Charlotte chapter served 2,450 local girls!   This program really does boost self-confidence and teach the girls how to be emotionally and physically healthy.  
I am so, so proud to be involved with Girls on the Run and – as always – I urge you to volunteer with your local chapter, if it's available.  There are many great ways to get involved, no matter what your schedule is like or how much time you have to give.  Not only does GOTR help the girls, volunteering with GOTR has helped me, too.  It has made me a kinder person.  I love it!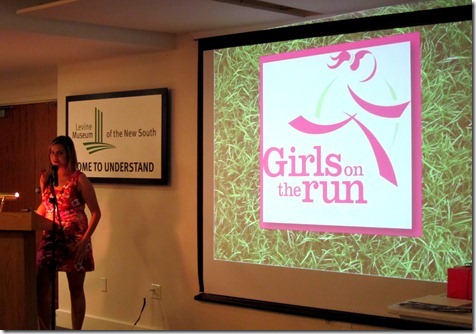 After some introductions, we all grabbed dinner, which was sponsored by Noodles and Company, a GOTR sponsor.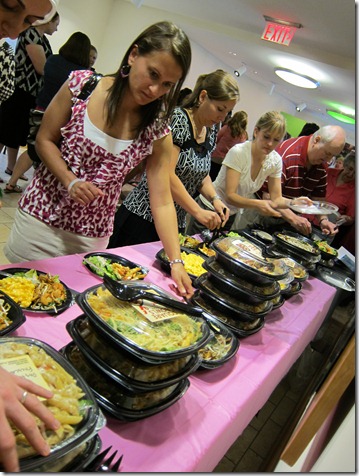 I grabbed some AMAZING macaroni and cheese and a salad. It was delicious.  I also had a slice of cake!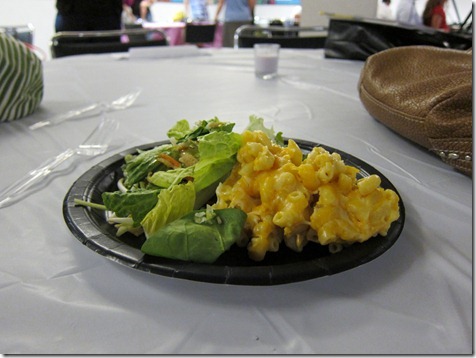 Then – it was awards time! Coaches were honored for volunteering for five and ten seasons.
And then.. much to my surprise, I received the Rookie of the Year Award, the Adelaide Award!  One of the major factors in the committee decision's was the $10,000 Operation Beautiful Scholarship Fund – which I won the cash for thanks to YOUR votes!  So this award is really for all of us!  Thank you again for always supporting Girls on the Run and this blog.  It means a lot to me, and it also has positively impacted dozens of girls in Charlotte who otherwise would not have been able to afford the program.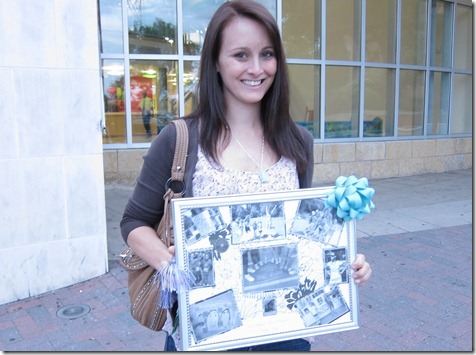 The award is named after Adelaide, who was the first girl to walk up to Molly Barker (GOTR Founder) on the very first day of the first GOTR practice in 1996.  She said, "Hi, my name is Adelaide, and I'm here for Girls on the Run."  Molly loved Adelaide so much for that, she named our official logo after her!  Pretty cool, huh?
Let's see – after the awards ceremony, the Husband and I sat on our porch and drank wine.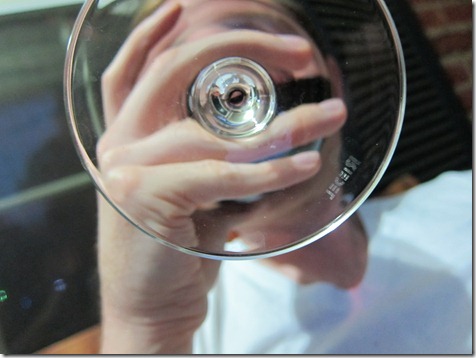 And since we were filled with GOTR positivity, we begun filling out our special messages to each of our girls.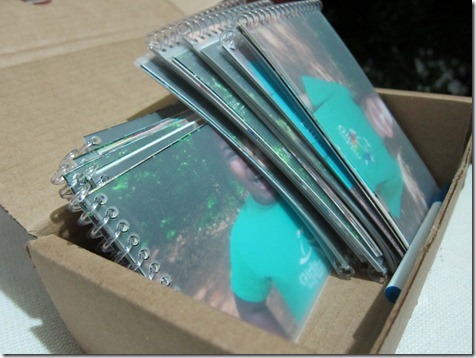 Don't tell him I told you, but the Husband shed a serious tear while considering how much GOTR has impacted him as the co-coach as he wrote his messages.  Such a sweetie.
In other news, I also snacked on two slices of cinnachip…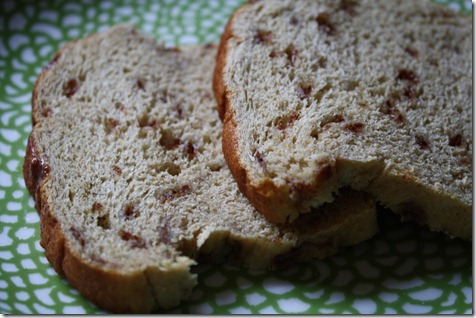 … and an apple as I plowed through a ton of work earlier.  No time for exercise, though!  Alas, there is always tomorrow.
Good night, my friends!