Tonight was the first official meeting of the Blogger Book Club of Charlotte.  Eleven ladies (bloggers + readers, too!) attended the meeting.  Our first order of business: deciding that we're going to be a 'less serious' kind of book club – no by-laws or anything like that.   Wine and cupcakes are okay, though!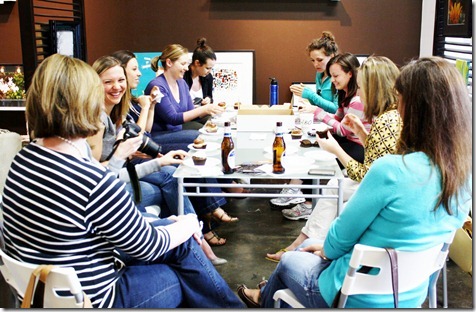 Our meeting was held at the always awesome FABO Café.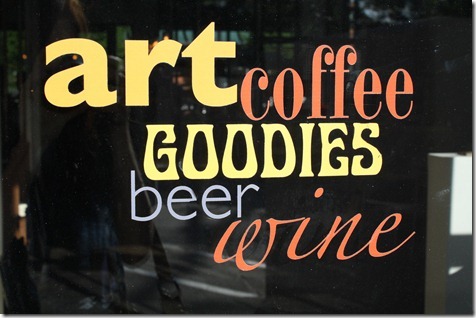 Oh, how book clubs have changed – several people offered suggestions for our first book, and then Michelle read the synopsis for each off of the Nook.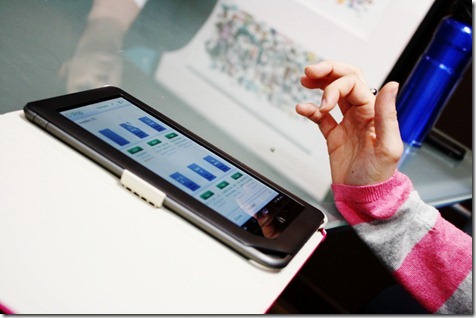 We passionately debated our choices!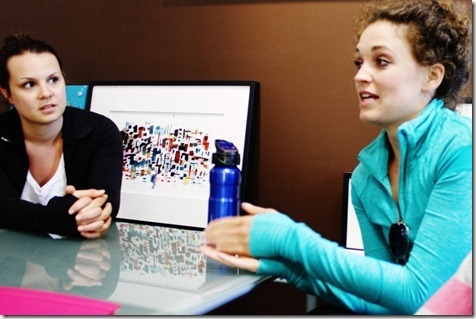 And finally, by a flip of the coin, we decided that our first book will be "A Friend of the Family" by Lauren Grodstein.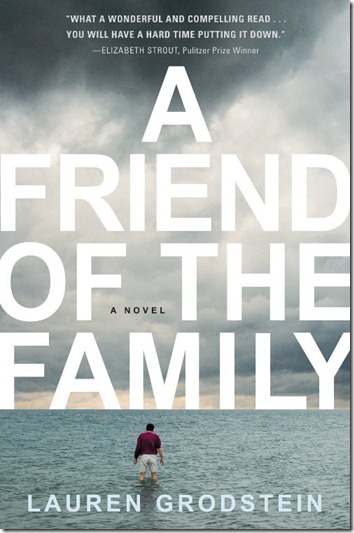 From Amazon: "As the book opens, Peter Dizinoff, a successful New Jersey doctor, is struggling to adjust to the aftermath of his actions as the foundation of his personal and professional life crack beneath his feet. At the center of his troubles is his beloved son Alec, who deflates his father's high expectations when he drops out of college after just three semesters and moves into the apartment above their garage. And when his son begins seeing Laura, the troubled daughter of Peter's best friend who is ten years older than Alec and lives in the tainted shadow of being acquitted for an unspeakable crime when she was 17, Alec's ambivalence to his father's hopes in living a good life turn into a simmering rage. Dizinoff, a man with a clear definition of right and wrong, flips back and forth in time as he narrates the history of events that build their way to a layered, emotionally wrenching climax."
Sounds GOOD, right?  Have you read it?
In addition to booking, we celebrate Kate's birthday with cupcakes!  Happy Birthday, Kate!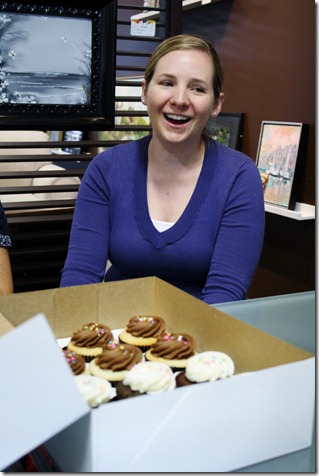 How delicious do these look?  I had the vanilla with chocolate icing.  Yum.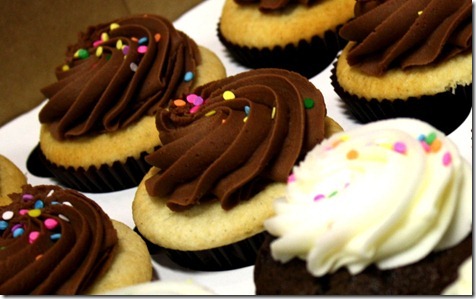 Came home and ate more frozen pizza… So lazy with cooking lately.  Sorry, kids! I'll be back on the cooking bandwagon soon.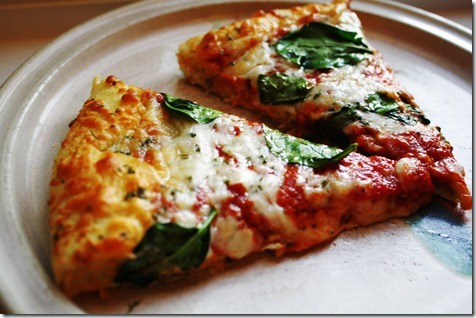 Going to go round up a salad or something to finish off dinner.
Let's see – I took the afternoon off from blogging because we were busy meeting with more mortgage agents.  We took your advice and met with more agents to discuss our options, and I think we found someone who can work with us.  Yay!  Which, you know, prompted a house-hunters style drive-by of a little place I've been watching on Zillow for months.  It's just as cute in person!
Do you peek through windows of for-sale houses?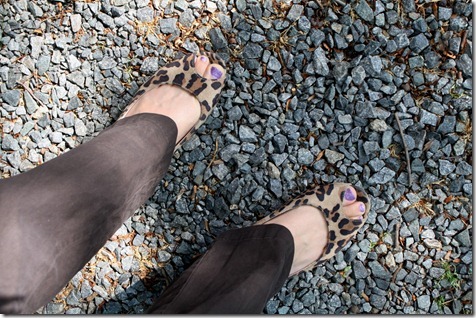 I do.  I have no shame!