We're home!  We're home!  Our vacation was a blast, but I have to say that sleeping in my own bed last night was pretty sweet.
Plus, I missed the pups.  I think they missed us, too!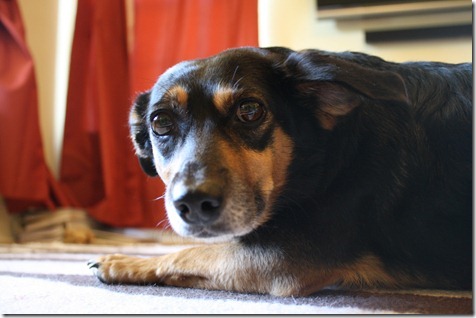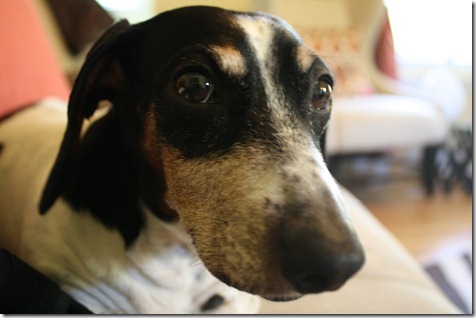 Guess who is visiting?  Mom!  Knowing my mom would be at our house made the transition from vacation to regular life a little easier.  Plus, today is her BIRTHDAY!  I haven't been able to spend time with my mom on her birthday since I was 18 and living at home, so this is particularly sweet.
In honor of my mom's birthday, I made her a special breakfast.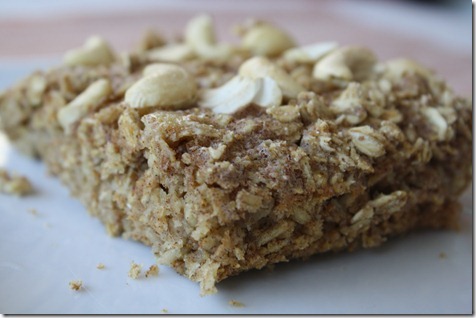 Baked Banana Oatmeal Casserole
Ingredients (for four servings):
3/4 cup pancake mix
3 cups oatmeal
2 bananas, chopped
1/2 tablespoons baking soda
1 tablespoon cinnamon
Dash of salt
2 tablespoons oil
1.5 cups of almond milk
1 egg
1/2 cup cashews
Drizzle of maple syrup (a must!)
Directions:
Preheat oven to 350 degrees.
Grease 9 by 9 inch casserole dish.
Mix all ingredients except maple syrup.
Pour mix into casserole dish.
Bake for 45 minutes or until center is firm.
Slice into quarters.
Drizzle with maple syrup and enjoy!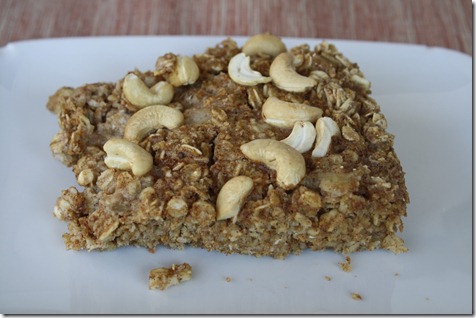 The maple syrup really adds something to this dish, so don't skip it (I hadn't drizzled it on until after photographs were taken).  It really does taste like a bowl of oats / pancake / pie all rolled into on.
We have a fun day of birthday activities planned – I better get moving!