The vacation sent from heaven continues.  We are really loving our time at the resort (I plan to do a full review when the trip is up), and I'm already starting to count down the days until we leave with dread.   We have until Friday, so I'm going to try to soak it all in.
I wish I could say this has been a very 'healthy' trip, but I knew it wasn't going to be healthy when we booked it.  Heh.  There's been lots of laying around, drinking fruity cocktails all day and all night, and little exercise beyond walking down the shoreline or chasing after badminton shuttlecocks.  Not that I would have it any other way – lots of R&R is just what the Holistic Doctor ordered. 
Speaking of the Huz, there was a bit of a change of pace yesterday – the Husband and I went golfing.  Well, he golfed, and I drove the cart.  He played at La Cana Golf Club, which I'm pretty sure is my idea of paradise perfection.  The grass was so green; the sea was so blue.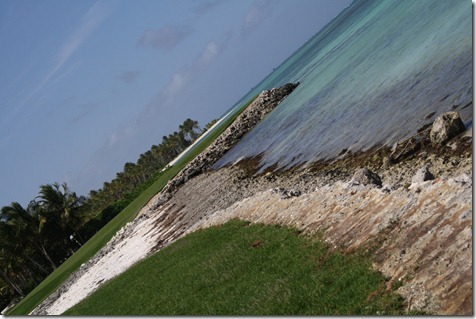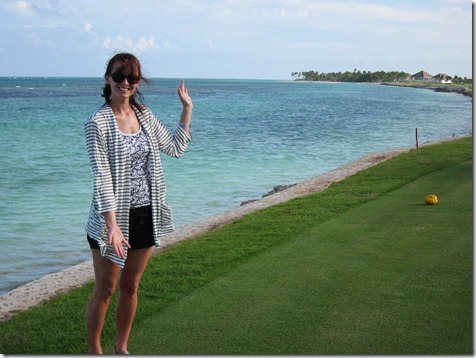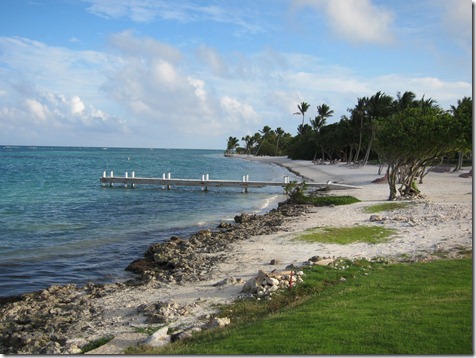 Let's see… what else?
We bought inner tubs!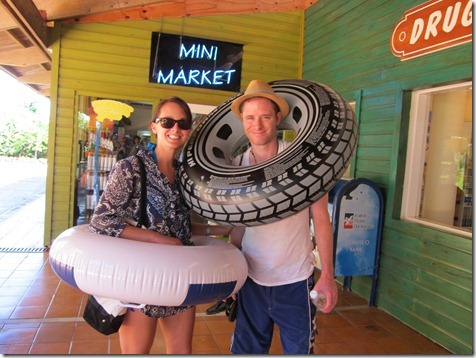 We located the casino!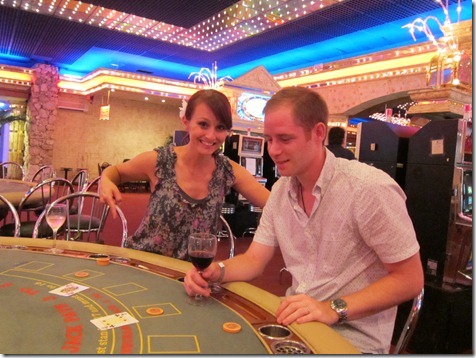 … And the casino bar…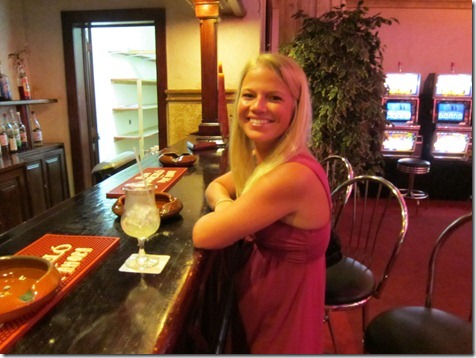 However, at least for me, gambling + alcohol does not mix very well.  I can't count sober, let alone after drinking a Pina Colada.  Maybe tonight our luck will turn around! 
And we located an awesome spot for lunch.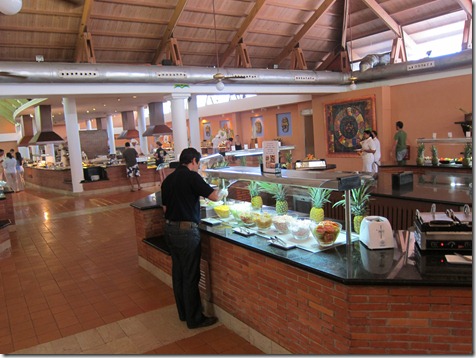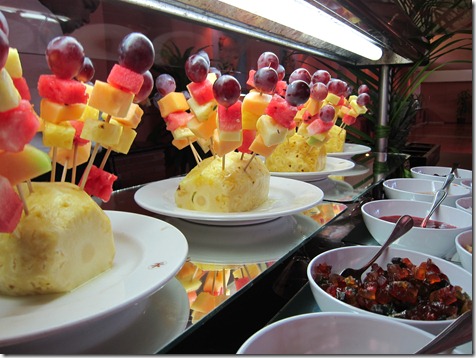 This very large buffet is at the sister (kid- and budget-friendly) resort.  There are so many options to choose from that everyone in our group can be satisfied.  Plus, there's a nice breeze coming off the ocean so it's not too hot, either.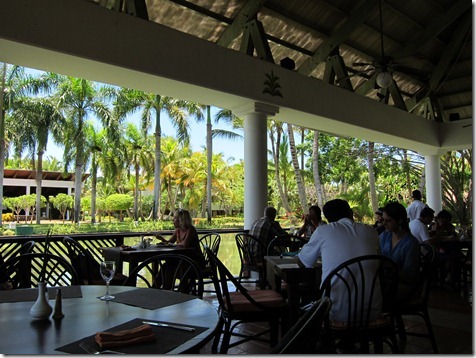 My plate:  half a grilled cheese, rice, carrots, green beans, potatoes, and fruit.  It works, but I'm seriously jonesin' for some tofu or beans.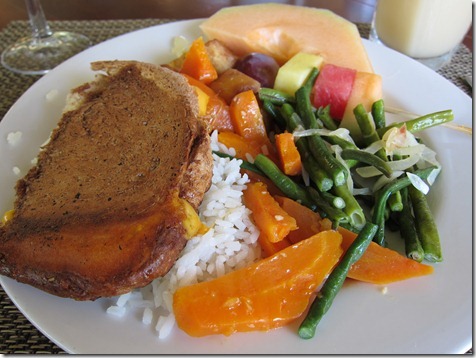 … But, you know, ice cream does the trick!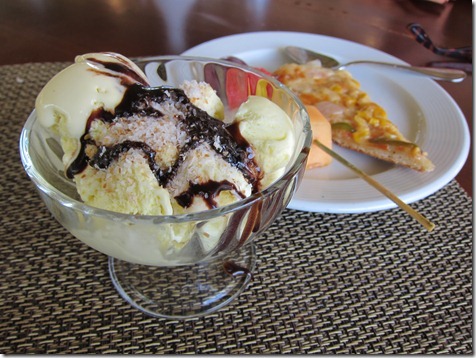 So – that's what we've been up to so far!  All in all, this vacation is great.  It's fun to spend time with my BFF Sarah and her husband, the Husband and I are enjoying ourselves, and I feel rejuvenated.  I have some MAJOR deadlines for the book looming when I get home, so feeling rejuvenated is nice. 
The Husband has conned me into going for a run, so I'm going to put on some exercise gear and hit the road.  Hopefully, I won't melt!