My day began very early – I was at the airport at 5 AM.  I basically sleepwalked onto the plane.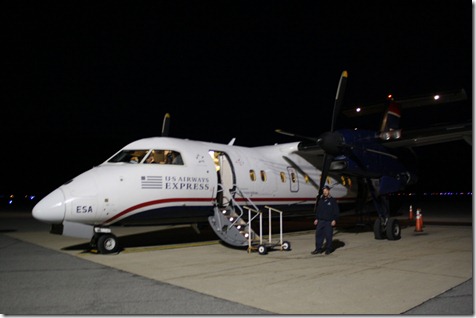 I took out such an early flight to make sure I'd be home in time for Girls on the Run!  They are definitely my priority on Tuesdays and Thursdays.  Only five lessons left until our big community 5K – I'm getting sad!  I'll miss the girls (it's weird how you usually end up saying goodbye forever after 12 weeks of being so close to them). 
I organized breakfast last night, so eating well this morning was no problem, despite my sleepy state.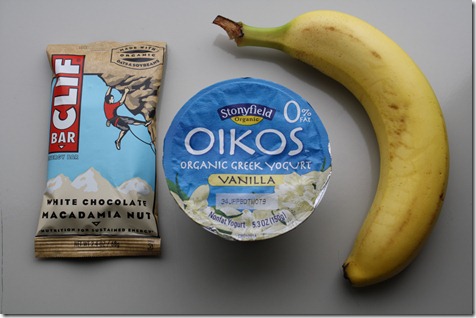 Spread out over three 'meal times,' but I still have a sneaking suspicion I'll be ready for lunch at 10 AM.  😉
I'm currently chilling on my connecting flight to Charlotte.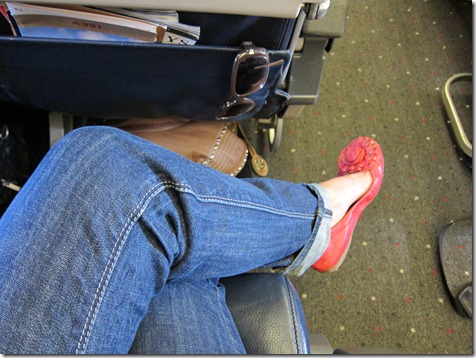 And YES, I scored an aisle seat!  Windows are for the brave people who don't have to just pretend like they're sitting in a bus, not a plane, in order to avoid a panic attack.
Let's play… what is the weirdest item Caitlin can find for sale in the Sky Mall catalogue? Selections were chosen based on uselessness and/or price.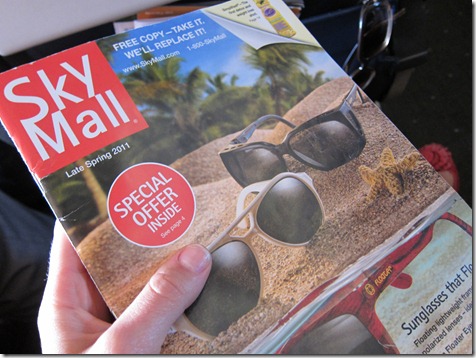 First up:  a tree sculpture of Bigfoot, which can be yours for just $69.95!  Creeping out your neighbors:  priceless.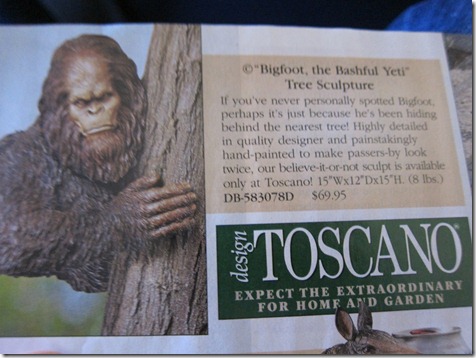 Second: a step-by-step system to train your cat how to use the toilet instead of the litterbox! Who needs an extra $49.99, anyway?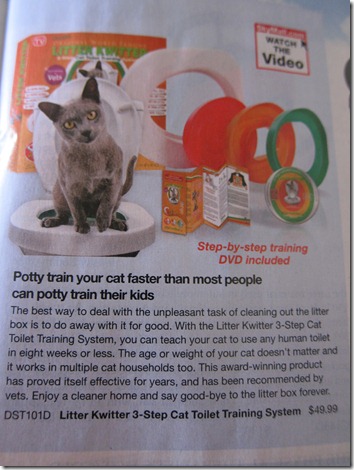 Third: a device that records your grocery list and prints it out for you.  All yours for $89.99!  Or… you could just write it down on paper, for free.  But whatever.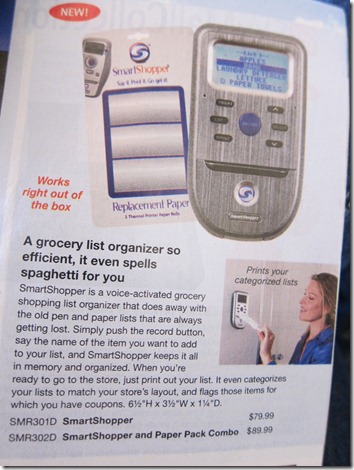 And last, but not least, a portable laptop table that allows businessmen to WORK… IN BED… LYING DOWN.  Which is totally what I really, really want to do after traveling.  Yours for $99.99!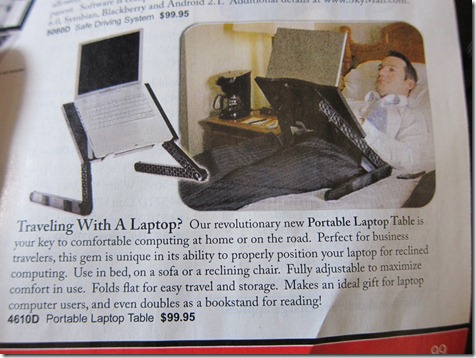 Sky Mall fans, hollar back!