Slow Food Charlotte mission is to encourage people to "eat local and change the world to a place of good, clean and fair food."  Tonight, they hosted a foodie event that was filled with great local foods and wonderful wine.  The wine was Coturri, which is an organic, environmentally-friendly vineyard in Sonoma.  Diana and Katie came as members of the 'media,' too.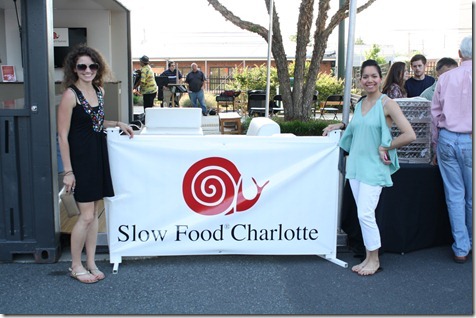 There were about eight local chefs serving lovely small plates.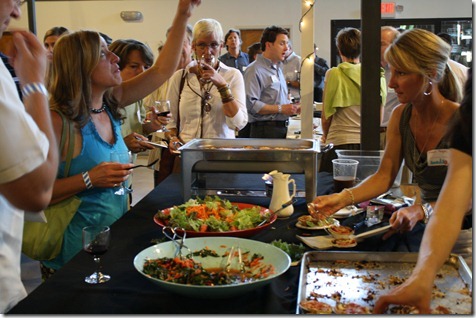 And each plate had a special wine to go along with it.  I had about three pours, including a table red and a rose, which were both delicious.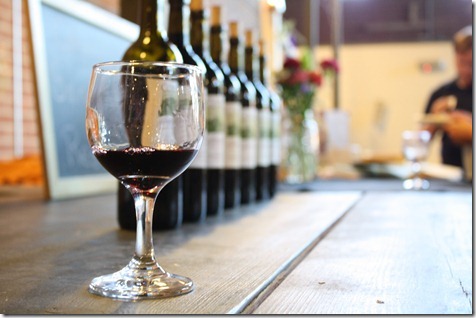 The first small plate was a blue cheese pancake topped with a strawberry and radish compete and asparagus strips.  SO delicious.  I couldn't decide if it was going to savory and sweet, and it was a little bit in between.  Yum.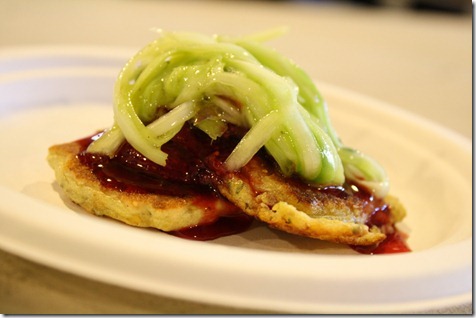 Next up was a tomato and cheese tart with a collard green coleslaw.  The collard green coleslaw was so unique – I'm going to try to recreate this at home soon!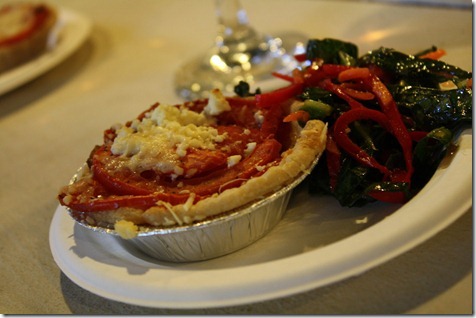 And for dessert, a lavender chocolate drink (as good as it sounds!), and a slice of chocolate cake with rich vanilla icing.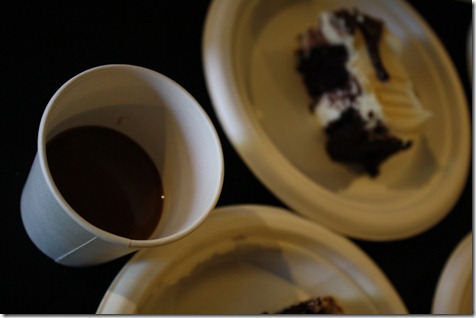 After Slow Food, we headed to meet up with Brittney for her birthday celebration.  Happy Birthday, Brittney!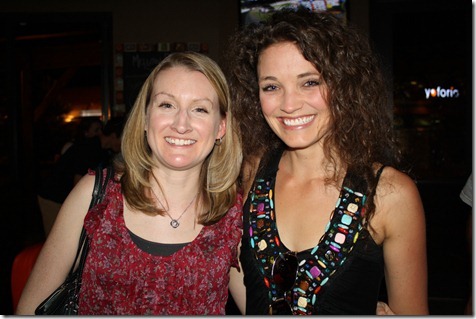 We had dinner at Mellow Mushroom, which is rapidly becoming my favorite pizza place because it has tons of yummy vegetarian options.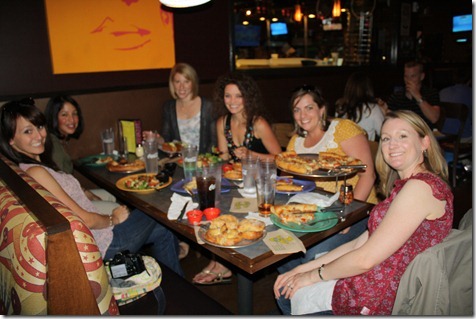 And although the pizza sounded appealing, I opted for a tempeh and spinach salad because I was pretty full from the foodie event.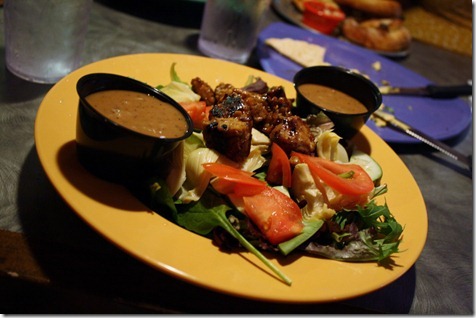 I also snagged a pretzel from Katie.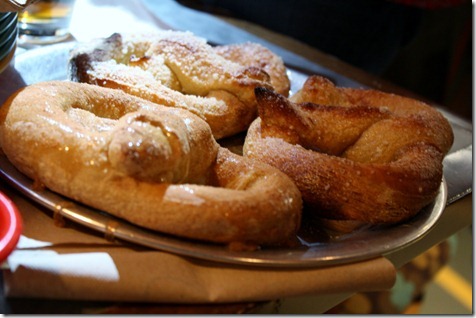 After lots of fun conversation, we walked across the street for some birthday fro-yo.  Yoforia has released a new COFFEE flavor, which gets two thumbs up from me – a self-proclaimed coffee ice cream snob!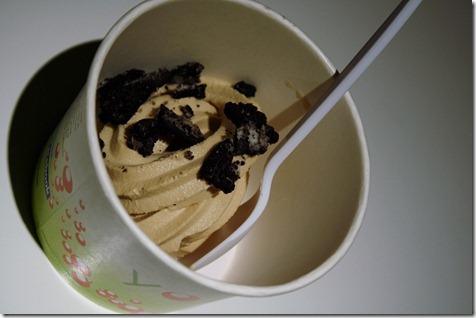 There is a pile of five loads of laundry waiting to be folded on my bed… I always put clean laundry on the bed instead of back in the basket so I'm forced to fold it before going to sleep.  Totally annoying, but it works every time!
Fold, then sleep.