Blue skies overheard, a breeze in the air… seems like like a perfect Saturday morning to me!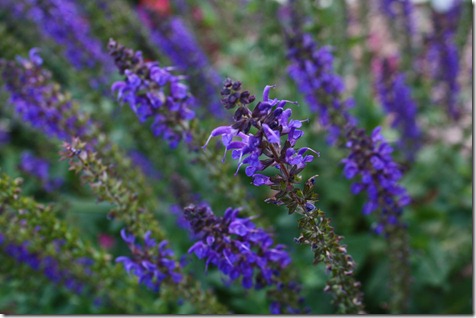 So, I was going to follow up the Scrambled Egg Tutorial Recommendation and Omelet Tutorial with a step-by-step guide to making my very favorite 'dippy eggs,' but after some Googling, I realized that I'm exposing myself to bacteria risk by eating undercooked eggs.  Whoops.  But they taste so good!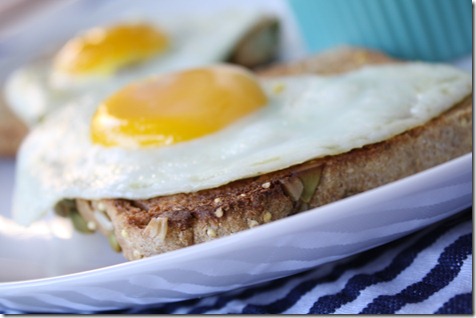 I'll risk it. 
Anyway, although I'm going to continue eating dippy eggs, I'm not going to share my bacteria-laden ways with you all.  This e-how article describes hwo to minimize bacteria risks, if you're interested.  Instead, I'll share a little technique that I use to steam dippy eggs from the top down, which results in really yummy sunnyside-up egg.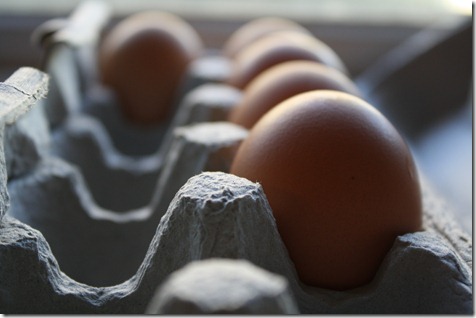 The trick is to use a pot top to steam the eggs as they cook.  I usually add the top towards the end of the frying process and leave it on for about 2 minutes.  I think the pot top creates a great, chewy texture while maintaining the dippiness of the eggs.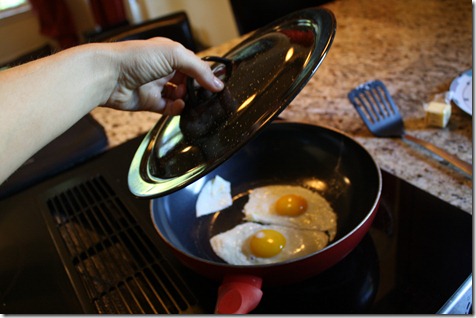 All together now: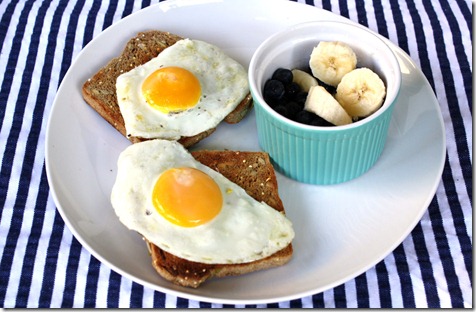 With a side of blueberries and bananas: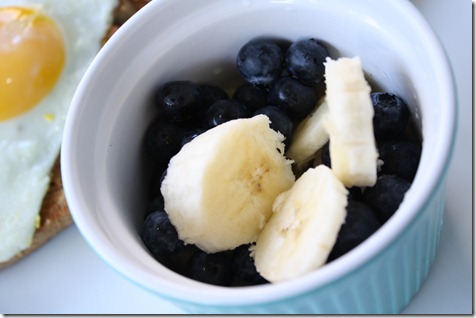 Off to seize the day.  Have a good one!
"Be who you want to be, not what other people think you should be."