Ever just get the urge to drop all your responsibilities, lace up your sneakers, and go for a run?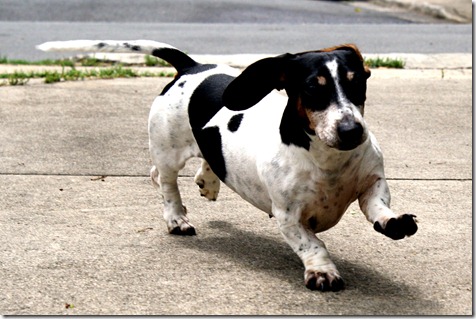 It's a glorious feeling to just let it all go and run, run, run until you're sweaty and tired and happy.  When I run, I work out all the issues in my head and quiet all the stresses going on in my life.  Running is such a release.  Swimming, biking, yoga – it just can't compare for me.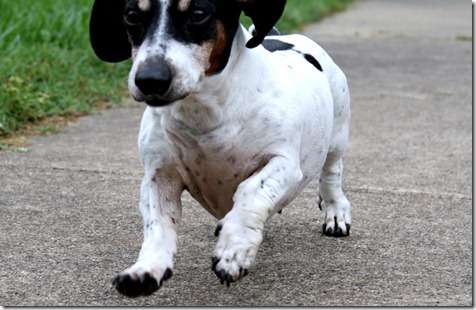 Here's to hoping my running hiatus (to heal up a pesky leg injury) will be worth it.  I really miss running! 
PS – I tried to get a shot of James running but whenever I would drop his leash, walk away, and then scream, "Come on, Jamie! RUN! Run!" he would just stare at the concrete in fright ("Why are you yelling?!") and then slink on over.