An old standby returns!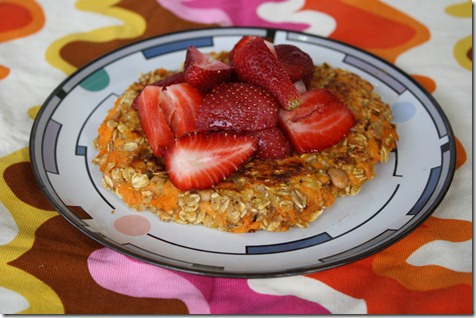 Sweet Potato Pancake is one of my favorite recipes, but I had totally forgotten about it!  I was browsing my Breakfast Recipes archives and stumbled upon this delicious combo of sweet potato, nuts, and oatmeal.   Oh yeahhh.
The cool strawberries on top really add something.  You can skip the syrup, but do NOT skip the strawberries!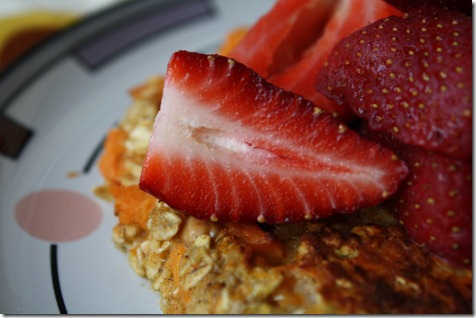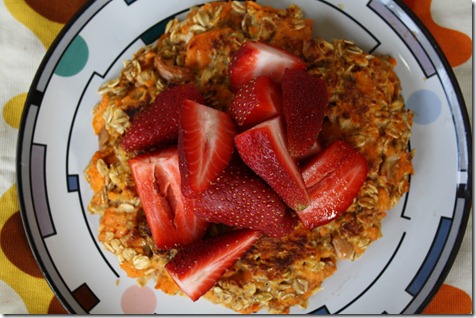 In other news:
I went to hot vinyasa this morning at 6:30 and Tanner (the studio owner) handed my bootay back to me.  It was a killer hard class.  I will be sore later!
I'm dropping out of tomorrow's Rugged Maniac 5K obstacle course.  I really wish my leg was feeling up to it, but I promised myself I would take time off and allow my body to heal.  Blast!  I'm so disappointed.
How's your Friday coming along?