Fun fact: I am OBSESSED with American Idol.  So is the Husband.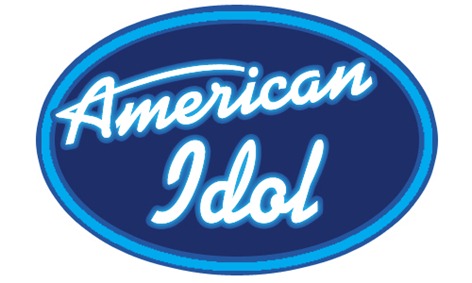 In college, he used to come into the (very small and usually empty) bar I worked at, and we would watch Idol.  The tradition lives on.
Did you watch tonight? Super serious shocker elimination!  I screamed at my television… "Noooooooo! Nooooo!!!!"  And then I felt really, really bad, because I never actually vote even though I get totally attached to contestants.  :( 
Anyone else surprised by Idol?!
Snack: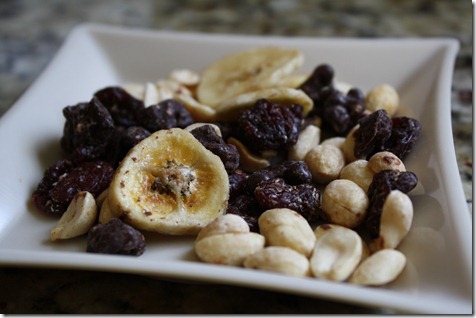 Dinner: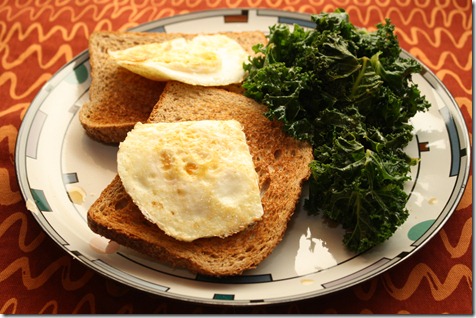 (Over-easy eggs with steamed kale and soy sauce)
Dessert: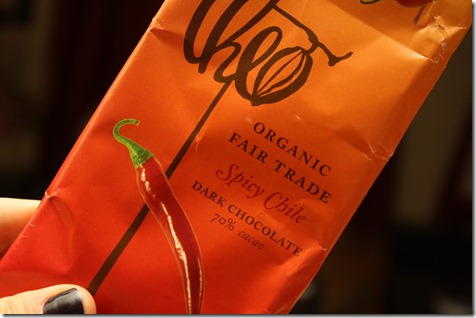 This flavor combo really got my recipe gears turning – I think you could make something really creative with a combo of chocolate and chili… It's SUCH a good mix.
Oh, and today's Girls on the Run lesson: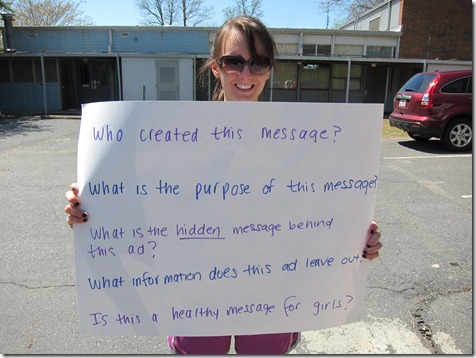 It was on the truth of advertising!  A very engaging lesson that really got the girls talking.  I had to tear them away from the sample magazine ads to actually run. :)  I think the lesson really sinked in!
If you're in the Charlotte area and want to get involved with GOTR, you can register for our 5K on May 7 and be a running buddy for a girl (every girl runs with an adult)!  It's only $15.  We also need volunteers to help run the race.
Are you a sucker for reality television competition shows?  And do you actually VOTE?!  I should've!  Wahhh!