Pools have walls.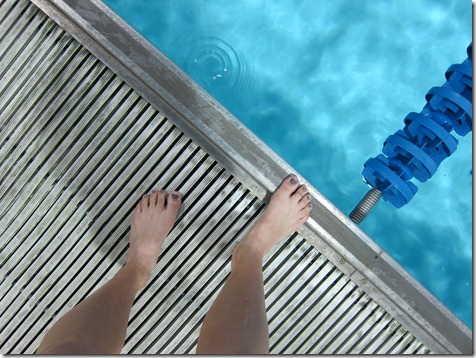 Lakes do not.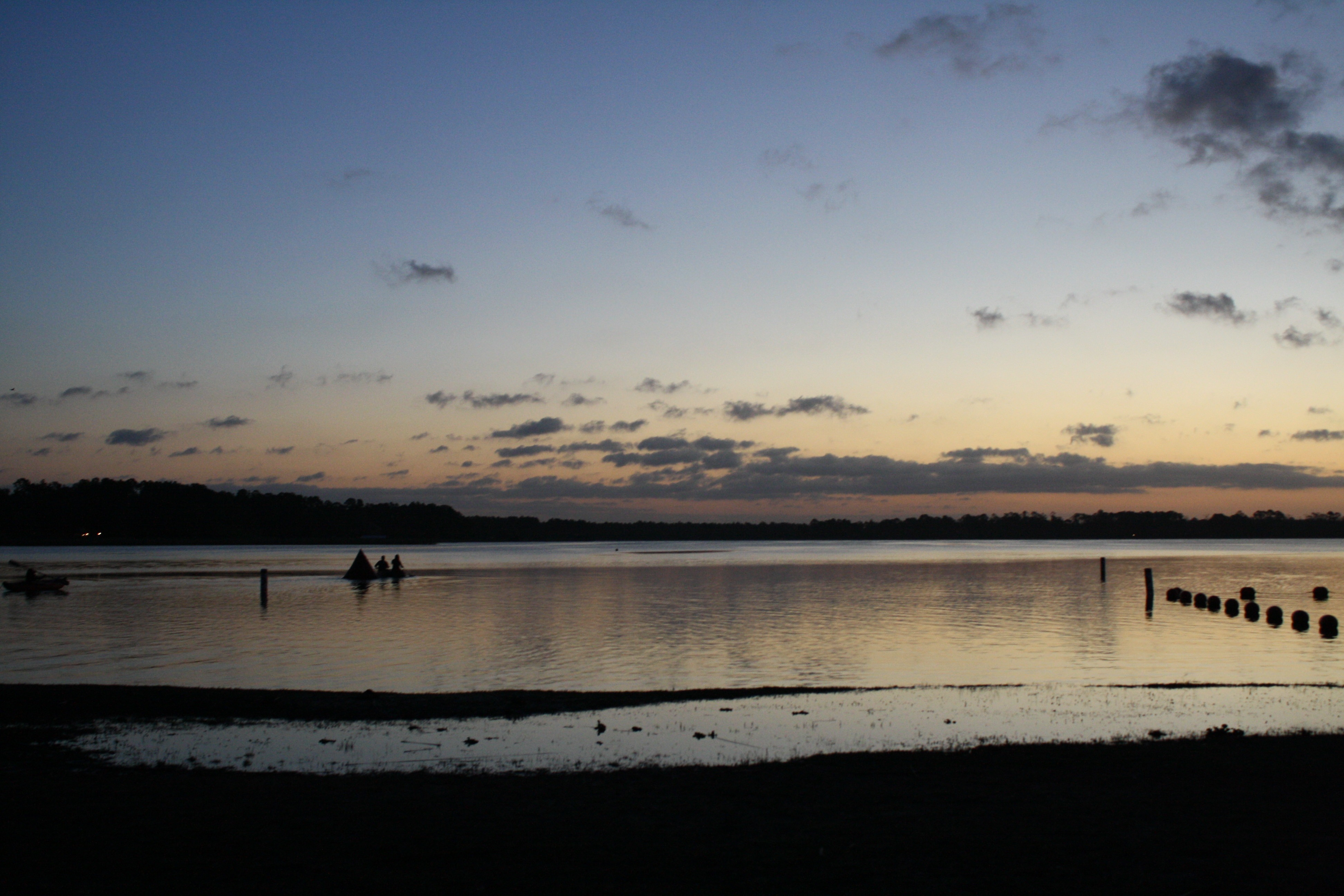 On Tuesday and Thursdays, my pool changes the layout of the lanes so you can swim 50 meter lengths instead of 25 yard length.   That means that today, I had to swim more than double the normal distance between walls.  I've never swam in a pool that long before! 
I think one of the reasons I panic in lakes (as evidenced in this crash-and-burn Sprint triathlon and in this not-as-bad-but-almost-as-bad Olympic triathlon) is I get used to hanging out on the walls during practice swims.  And then I get to the lake, and there's no walls to rest on. 
Well, I was also freaking out because of the alligator situation.  But that's not an issue in Charlotte's lakes, thank goodness.
So, in light of the realization about the walls, I have a VERY important question for all the confident swimmers out there.  How do I build up swim endurance and swim a strong 750 meters straight through in a scary lake?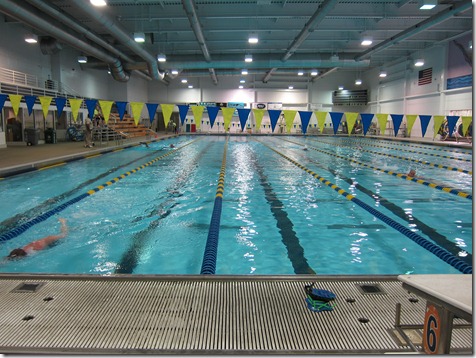 I know I can always take floating breaks, but I'd like to feel confident that I can do the whole thing, slow and steady, without floating.
PS – Today's swim:  1,300 meters (including lots of wall breaks!).