First things first:  APRIL FOOLS!  Yes, Wealthy Tipping Point is a joke – unfortunately, I did NOT win the $125,000,000 jackpot.  A HUGE, HUGE thanks to all the sweet people who said we deserved to win the prize. 🙂 You all so nice.
I take April Fools Day very seriously and always do elaborate pranks… in fact, I have been plotting Wealthy Tipping Point since August!  My other memorable tricks include mailing the Husband an letter from his acupuncture college (on official letterhead), detailing that Tattooing 101 has been added to his class schedule, as well as convincing my ex-boyfriend that I bought him a live penguin as a pet. 
I hope you enjoyed the prank and the delightful Wealthy Tipping Point banner!  It's all in good fun.
So – I'm currently in New York City to run the More/Fitness Half Marathon with Thomas Bagels.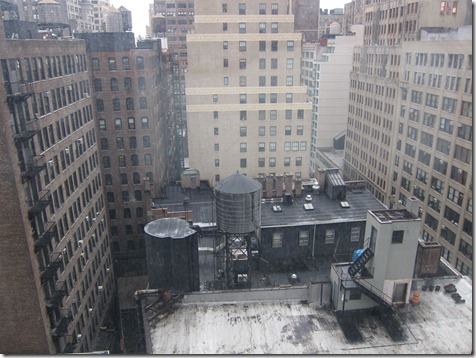 And although I'm the Master Prankster, I think I got my April Fools due… I accidentally packed a white pillowcase instead of a white skirt.  Whoops.  Joke's on me!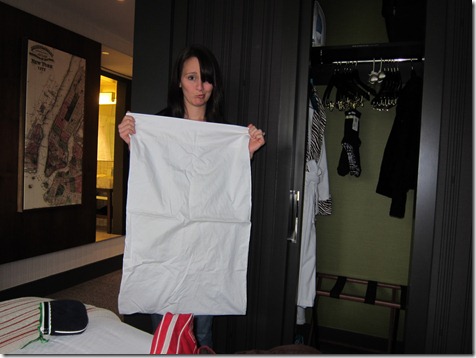 Maybe I can take my $125,000,000 and find a white skirt somewhere in NYC?!
Backing up a bit…
My day started really early.  I joined Nicole for the 6:30 AM Hot Vinyasa yoga class.  Yoga was challenging but I was so glad that I squeezed my workout in before leaving for the airport!
I ate a banana in the car on the way and had eggs and toast when I got home.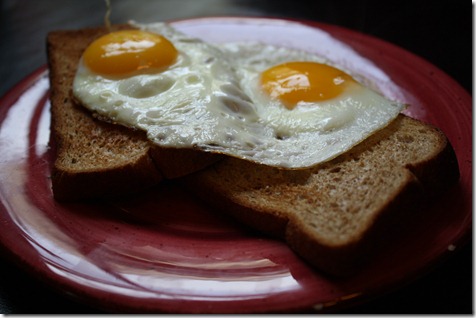 My mom flew into Charlotte from Knoxville and we met up in the airport.  The flight was delayed because a passenger (male) punched the flight attendant (female).  Cra-az-y.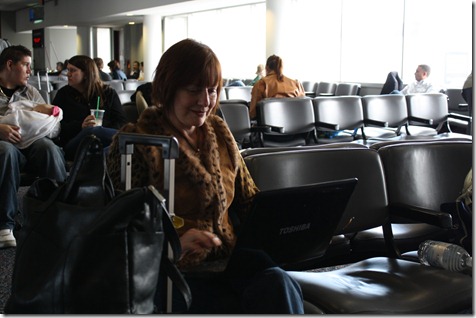 I packed us pasta salads to eat in the air.  I used this recipe but subbed out the onion and added in pumpkin seeds.  It was really delicious and perfect for a plane ride.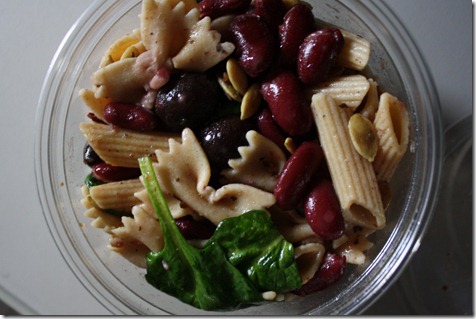 My mother has NEVER been to New York City and is from a tiny town in Tennessee, so she was super overwhelmed when the car entered Manhattan.  She started to breathe rapidly and got sick to her stomach!  She was positively stunned by the buildings (I feel her pain because I also get overwhelmed by NYC's madness).
"How many people do you think live in a square mile?!" she said, staring up at the buildings.  "It must be at least 10,000."
"Let's Wikipedia it," I replied, pulling out my iPhone.  "Hmmm… looks like 66,000 people per square mile."
I thought she was going to faint!
Once we arrived in our hotel room, she calmed down.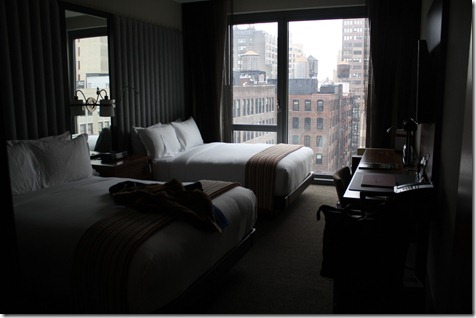 Especially when Tina stopped by to bring up New York City bagels, which were a gift left by Ashley at the hobby front desk.  Is that not the sweetest gesture?
These bagels were GINORMOUS.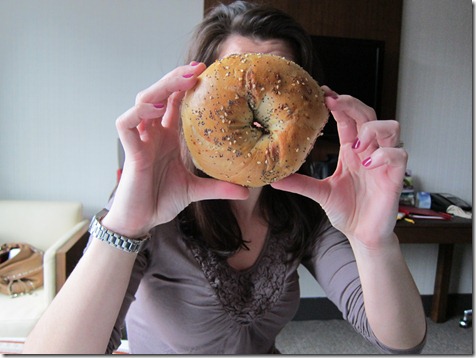 And tasted amazing with veggie cream cheese.  My mom and I split one, and then I kept going back into the bag and tearing off more bits.  So good.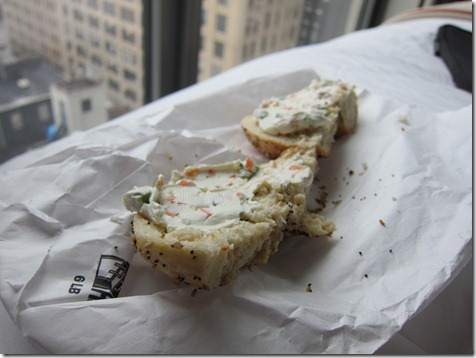 Going to try to convince mom to head outside.  :)  We can't stay in this hotel room forever!