When I pulled back the curtains in our hotel room this morning, I was pleasantly surprised to see the sun was shining brightly.  My mom feels better, too.  She practically jumped out of bed screaming, "We're in New York! We're in New York!" I think she's adjusted to city life. 🙂
Last night was great – we hit up happy hour and then headed to a dinner with the Thomas Bagel Thins PR folks.
Tina, Ashley, and Theodora joined us for white wine.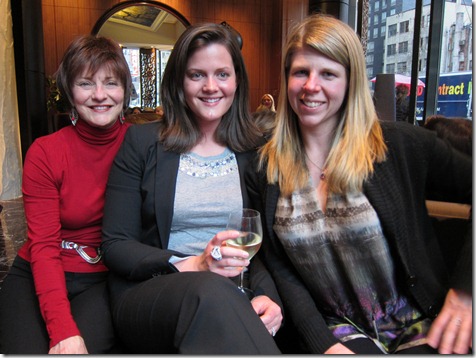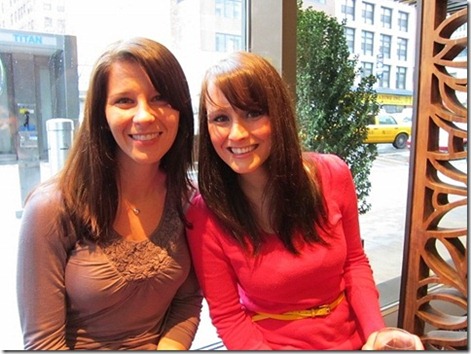 And then we grabbed Jen from Fit Bottomed Girls and headed to the welcome dinner at an amazing South American restaurant called Nuela.  \
I started with a cocktail that promised to bring out the "inner seductress" inside of me.  Rawr.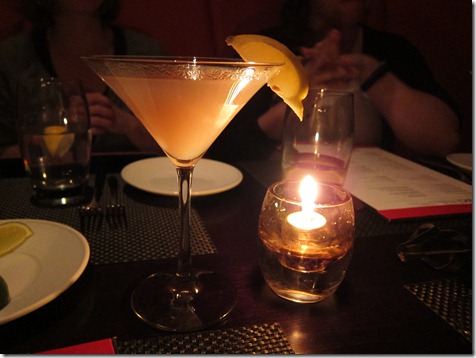 My mom and I chose to split several vegetarian dishes because the portions were small and we wanted to try a bit of everything.
Started off with mini arepas, which were topped with mushrooms and filled with black bean paste.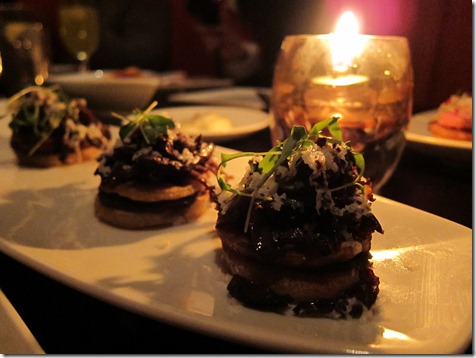 And we also split this hearts of palm salad, which was so light and refreshing.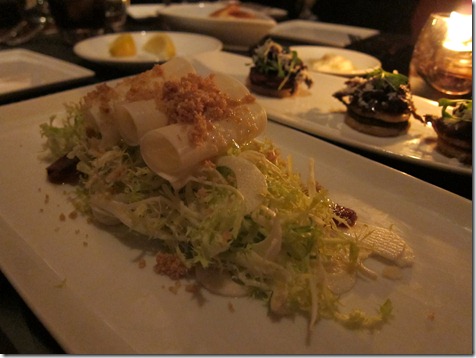 For our entree, we shared this green paella, which had an amazing bright green sauce.  I asked the server for deets and she revealed that it's a combination of cilantro and parsley that been processed into a liquid.  Oh, I WILL be testing this out at home – I always get the best cooking ideas from dining out.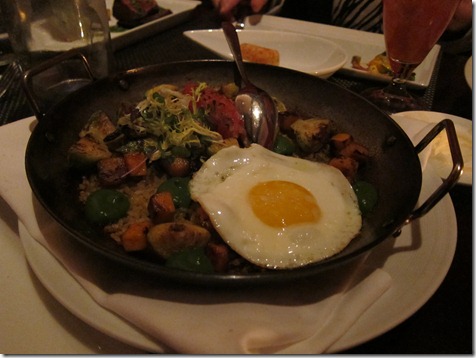 Instead of seafood, the paella was filled with roasted veggies and a fried egg.
Everyone considered dessert, but we were all sleepy and satisfied. 
So, although yesterday my mom declared that she wanted to hide in a nail salon, now she has decided that we are going to hit up all the major tourist spots, including:
Central Park
Times Square
Empire State Building
And, oh yes, we have to make it to the race expo at some point…