Since I've been traveling a lot for work, I've realized that healthy living on the go really requires just one thing:  PLANNING!  With a little research, it's easy to squeeze in workouts and healthy meals, even on there-and-back business trips.  (Here are my tips for healthy eating in the airport.)
I'll admit – this trip was easier to plan for because I've been to Williamsport before – I came to Pennyslvania College of Technology last April for an Operation Beautiful event.   But really – the key is planning ahead and researching hotels, places to workout, nearby grocery stores and restaurants, etc.  Otherwise, you get stuck or end up wasting a lot of valuable work/vacation time.
I did a bunch of research before booking my hotel and made sure to get a room with a fridge and microwave.  I stopped by Wegman's supermarket (just like last time!) to hit up the hot bar.  Not only is 'making' my own meals healthier, but it's way cheaper.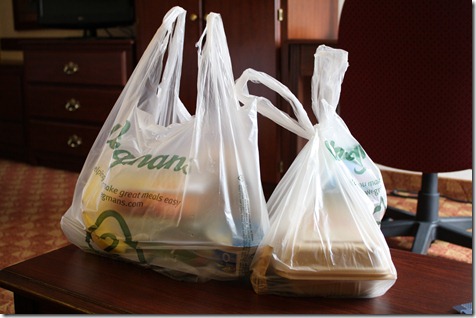 Last year, I complained that Wegman's didn't have organic yogurt, but a few local readers assured me that it did – it's just in a special case in it's own section.  I remembered this little tidbit and scoured the supermarket until I found it!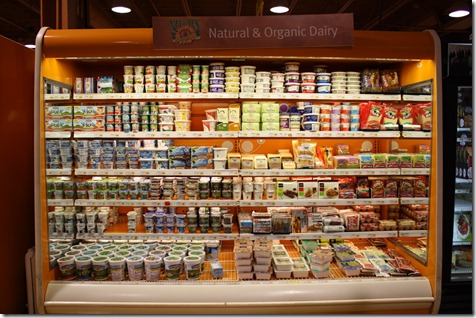 Guess what I'm having for breakfast?!
Anyway – here's lunch: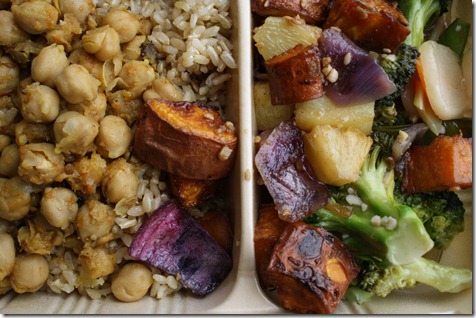 I hit up the Asian bar for some brown rice and chana masala (spicy chickpeas).  On the side was a bunch of veggies.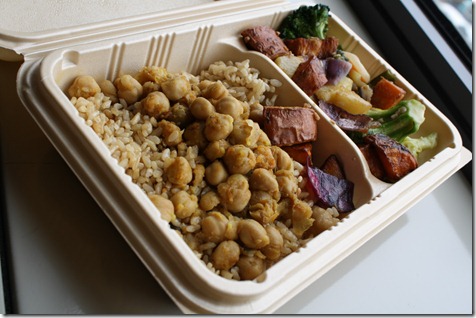 After eating, I promptly passed out in my hotel bed for a power nap.
Another part of my hotel research was finding a hotel with a POOL!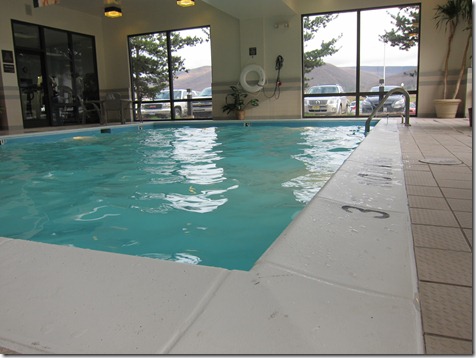 Swimsuit, goggles, and a swim cap take up a lot less space in a suitcase than running shoes!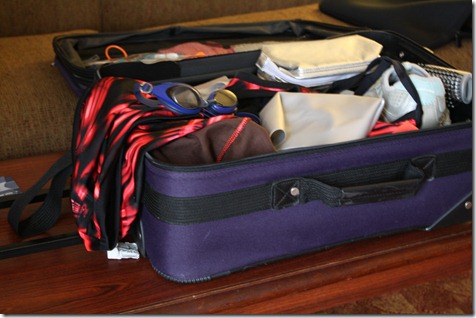 Doing laps in the hotel pool was a little awkward – eight strokes and I'd hit a wall.  I kind of felt like a hamster on a wheel, but honestly – I'm so thrilled to be doing any sort of cardio (currently have an injury that prevents impact workouts) that I didn't care.  I banged out 30 minutes with some breaks.
And then it was time for a Wegman's dinner.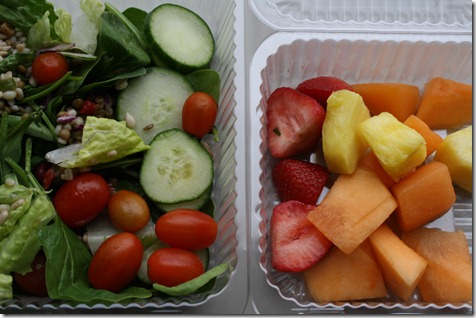 Dinner was from the salad bar because I realized it would be difficult to microwave a hot meal (nothing microwave safe to put it in!).  I made a big raw veggie salad with a scoop of a wheatberry and kidney bean salad + a boiled egg.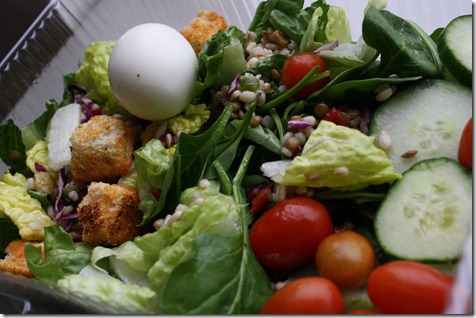 And fruit!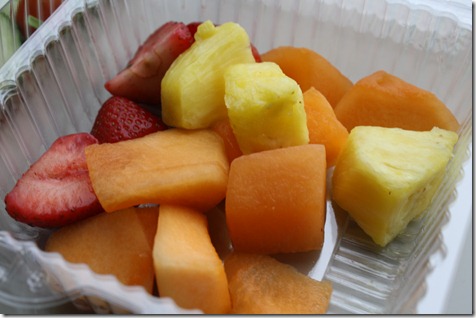 The actual presentation went great. PCT is super welcoming, and my new style of presenting (didn't want to repeat last year's!) went over really well.  
My Operation Beautiful event was part of PCT's Eating Disorder Awareness Week.  They have so many great events for the week, like private assessments and a presentation about healthy eating for kids.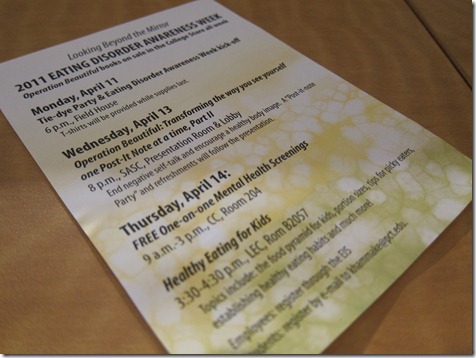 After my talk, we had a Post-It party and bombed a few bathrooms with tons of notes.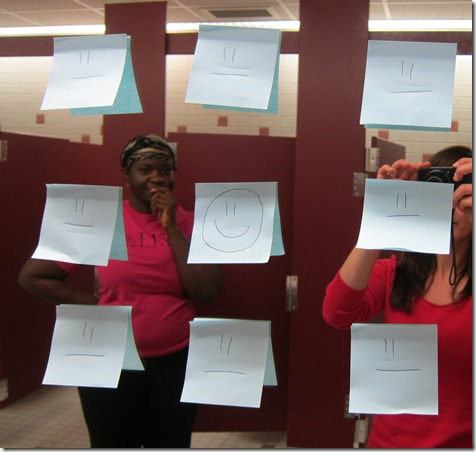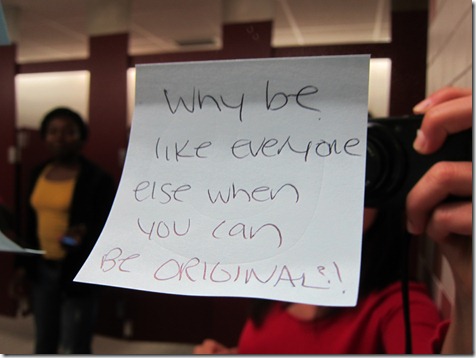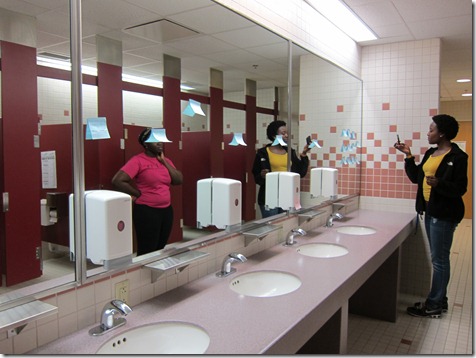 I have the earliest flight ever (5:55 AM) so I better hit the hay!