DMV was a nightmare this morning.  Two hours of my life that I'll never get back.  I'm not sure if this is surprising factoid or you'd expect it, but I'm actually really disorganized with paperwork.  Anytime I have to find something important, it becomes a hour-long search of insanity. 
We got to the front counter of the DMV and were told our Florida registration was expired.  We have all the right tags, but I guess I tossed the paperwork last year… or it's buried under other important documents in a drawer far, far away.  Who knows.  Should've checked the date before we left the house, I guess!  One meltdown, one call to Florida DMV, and two calls to our lien holder later, we walked out of the DMV without our North Carolina tags.  Oh DMV, we WILL be back.  I will win.  🙂
As the Husband says, "The stress will not control me."  I really needed to do some work but knew it was fruitless because I was so worked up.  So instead, I decided to bake.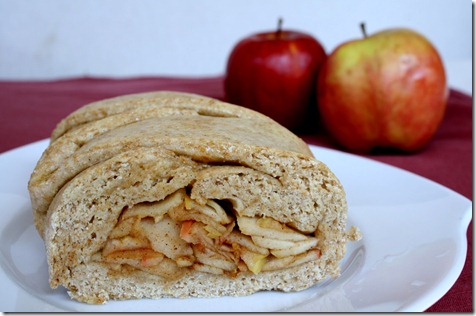 Kneading dough is so therapeutic.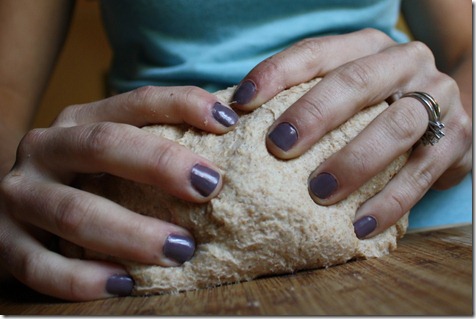 I saw Rachael from La Fuji Mama's guest post on Eat Live Run and knew I had to make this recipe.  I had nearly all of the ingredients on hand, and it seemed labor-intensive enough to get my mind off the DMV madness. 
I followed the recipe exactly, with the exception of using 1/2 whole wheat flour and 1/2 white. I've found you can normally do 1/2 and 1/2 without screwing up the texture too much (wheat is so heavy and dense!).
I used a food processor to thinly slice the apples.
The braiding part was fun – this is when I thought, "Hey, this recipe might actually turn out!"  I don't normally have much faith when baking with yeast. 🙂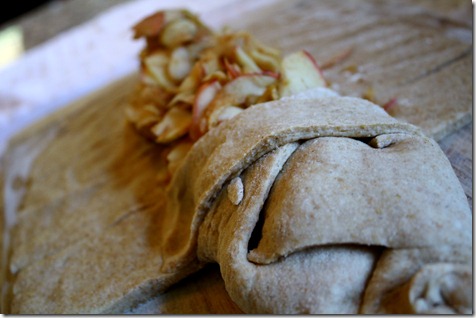 Finished product was OMG good.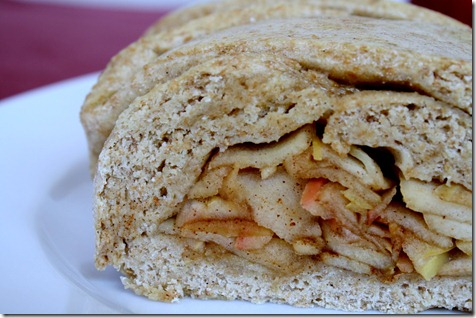 Rachel claims this recipe makes 12 servings, but I just ate 1/4 for lunch.  I have a sneaking suspicion this isn't going to last long in my house…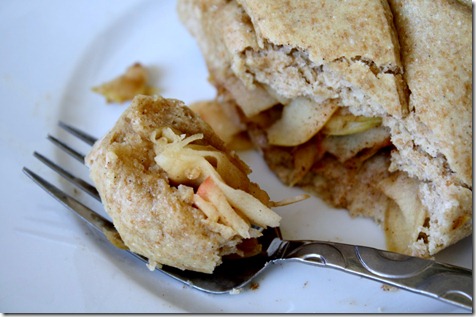 Now, I feel ready to tackle that To Do list!  And, you know, eat some more apple braid…