Morning!  Hope all is well with you.  Let's dive right in, shall we?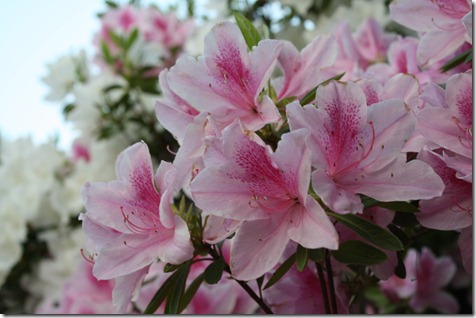 Last night, a reader named Lili sent me a link to the ANDI score system.  This concept, which is a lot like NuVal, is a pretty cool way to look at food. 
ANDI stands for "Aggregate Nutrient Density Index," which ranks the nutrient density of a food on a scale from 1 to 1000 based on nutrient content. ANDI scores are calculated by evaluating an extensive range of micronutrients, including vitamins, minerals, phytochemicals, and antioxidant capacities.  (Source)
The Whole Foods site lists the top ten Green Vegetables, Vegetables, Fruit, Beans, Nuts + Seeds, Whole Grains, Meat, Fish, Cheese, and Dairy, according to the ANDI system.
First up: Non-green vegetables.  I was disappointed to read this list because I prefer tomatoes and carrots over radish and red pepper!  But I guess they're all in the Top 10 so it's okay. 🙂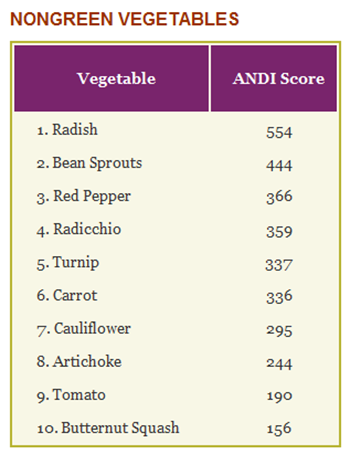 Next: Green Vegetables!  This is why I am so obsessed with eating greens.  Collard greens, my new favorite, scores a perfect 1000!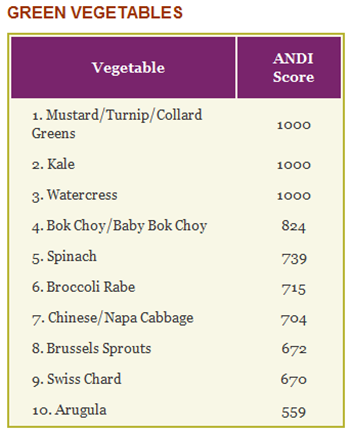 I also pulled the Fruit list.  I was kind of surprised how highly strawberries ranked according to blueberries since you always hear about blueberries' health benefits (oh, marketing…).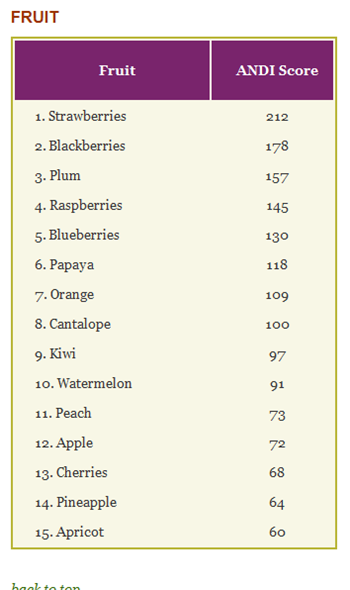 And last, but not least, the Beans list.  Interesting, indeed!  Fun little pro-vegetarian factoid:  The Top 10 Beans are all at least double the rankings of Top 10 Meat, and tofu is also ranked higher than almost all of the meats (the fish fare better).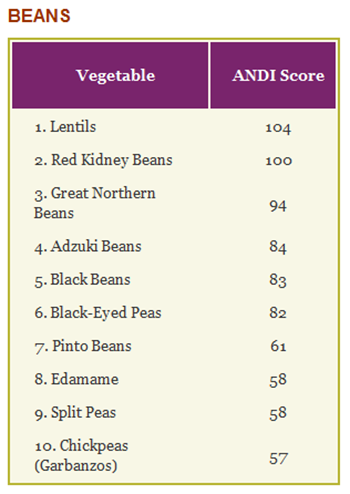 Pretty cool, huh? I like any system that encourages people to look beyond the caloric information and into the nutrient density of a food.  Food is fuel!  Might as well make it powerful fuel, right?
Breakfast featured some ANDI Top 10's!  Eggs got a 27, spinach got a 739, and oranges received a 109.  Bananas and Bagel Thins were unranked. 🙂
Yum.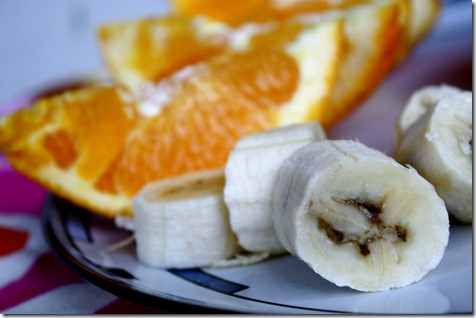 We are off to the worst place on the planet.  The DMV.  Wish us luck.
What do you think of the ANDI scores?  Are you surprised at any of the rankings?  You can see them all here.