Thanks for all your support about my half marathon upset (secretly, I'm still crossing my fingers). 🙂 It is really comforting to know there are other runners out there who can relate… although, of course, I wish we all weren't injured!  To answer some questions:
I cannot walk the entire DC Half Marathon course.  The course limit is 3 hours, which means I would have to maintain a 13:45 pace… impossible to do with walking – especially when you have short legs.
I cannot defer my entry to 2012.  They don't let you because the race normally sells out.  Lame. 
On a brighter note, I had a wonderful Super Flow yoga session at Y2Yoga today!  Hot and flowin' – just the way I like it.
And I had an awesome lunch: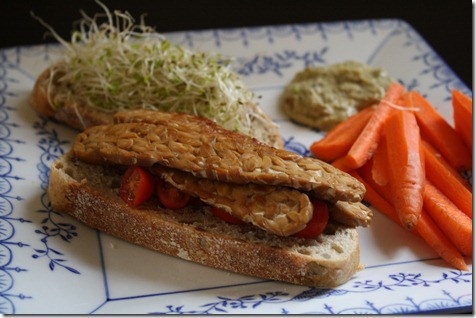 The Husband picked up this bacon-flavored tempeh (which wasn't THAT bacon-y to me but certainly delicious).  It makes a great vegetarian BLT.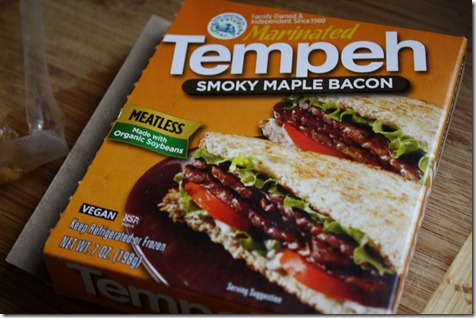 Well, TST.  Tempeh, Sprouts, Tomato. 🙂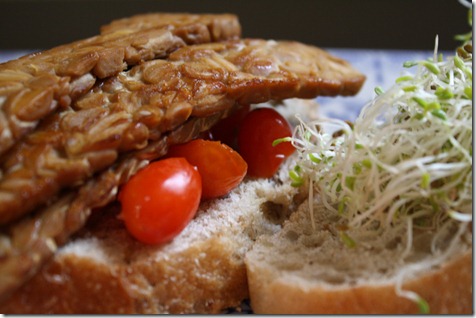 With carrots and hummus on the side.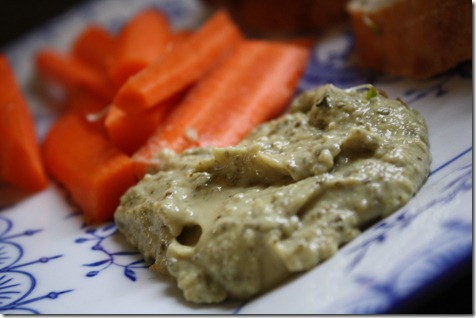 A little light, but my stomach was off after all that hot yoga.  A larger afternoon snack is in store for me.
We're off to Girls on the Run – today's lesson is on gossip.  Should be interesting!