Several people commented in last night's post that Guinness is not vegetarian.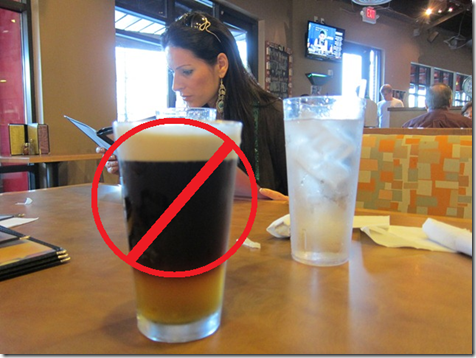 'Tis (sort of) true – Guinness (and many other alcoholic drinks, especially dark beers) are refined with isinglass.  Isinglass is basically dried fish bladders.  It accelerates the clarification process and, although very little isinglass remains in the drink after it's finished, many vegetarians and vegans do not consider beers or wines with isinglass to be animal-product-free.
I've been wanting to discuss isinglass, as well as gelatin, on the blog for a long time, and I think it would make a great debate topic for a Friday morning.  😉
EVERYTIME I eat a marshmallow, I get a ton of e-mails and comments warning me that marshmallows are "not vegetarian."  Technically, marshmallows aren't vegetarian at all – they contain gelatin, which is derived from the collagen inside animals' skin and bones. It is commonly used as a gelling agent in food, pharmaceuticals, photography, and cosmetic manufacturing.  Basically, gelatin is pig skin.  For a vegetarian, this sounds pretty gross, and honestly, I don't like to think about my marshmallow consumption too much because I understand it's definitely not vegetarian (word up: they do make special vegan marshmallows without gelatin).
There are many other examples of things you think are vegetarian but are not – No Meat Athlete once did a post about 8 Common Foods You Thought Were Vegetarian, including Parmigiano-Reggiano cheese (it contains rennet, the enzymes from cow's stomach), French onion soup (beef broth), Caesar dressing (anchovies), and some tortillas (lard).
All of this information can certainly be confusing and overloading for new vegetarians or vegans, and I've received many e-mails asking me about these sneaky non-vegetarian foods.  My answer?
Everyone has to determine their own gray area because being a vegetarian or a vegan is not as clearly defined as it may seem.

Whether you're a vegetarian or a vegan, you are confronted with choices.  Our society puts animal products in so many things, including clothing, paint, food, make-up, and manufactured products.  Everyone who desires to limit their animal product consumption, whether you're an on omnivore or not, has to decide their own personal gray area.  Will you eat marshmallows?  Drink dark British beers?  Will you wear leather shoes?  Wear makeup tested on animals? The list goes on and on.
I'm not very judge-y when it comes to other vegetarians, vegans, and meat eaters (and I understand that more staunch vegetarians will judge me for not judging!).  I recognize that eating animal products (or not) is a highly personal choice.  And also – it can be a very difficult choice in a society that largely has no issues with eating animals!  In my mind, every little bit makes a difference, and if you can live without steak but not without Guinness, more power to you!  But I also think it's important to be educated so you can seek out alternatives if you wish.
My gray line includes eating marshmallows and drinking 'animal' beer, but not animal-based broth. I try not to buy new leather but sometimes I slip up.  And I eat honey.
So – I'm curious.  If you're a vegetarian or vegan, what's your gray area?  Do you drink Guinness or stick to vegan alcoholic beverages?  What about marshmallows?  Do you wear leather? And if you're not a vegetarian or vegan, are you surprised to learn how many 'vegetarian' foods really aren't?
As always, this 'debate' post isn't to judge or make others feel bad about their choices, but to share opinions and information in a fun way.  No judgy-wudgying allowed.  🙂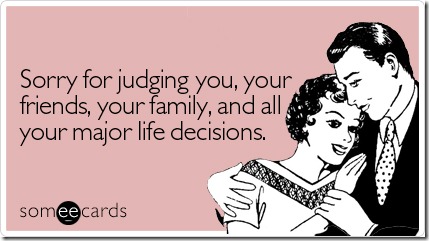 Want more info?