We did a massive Charlotte bar and restaurant crawl tonight!
Petite Phillipe for sips of red wine and amazing chocolates: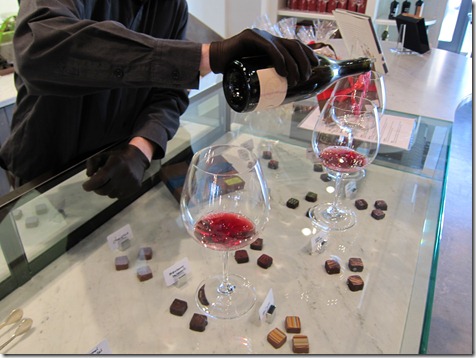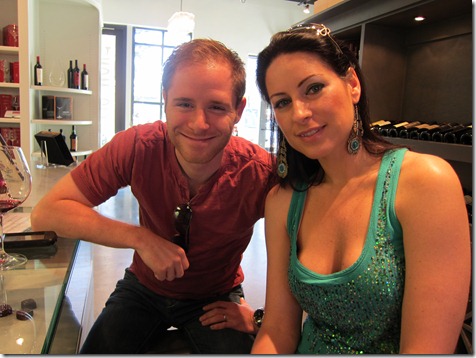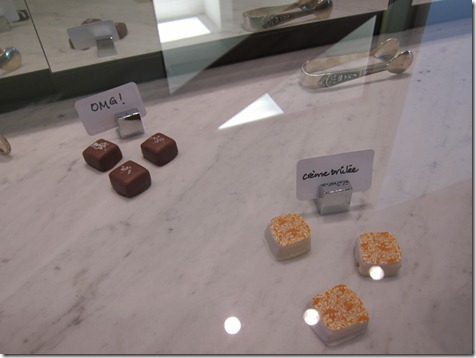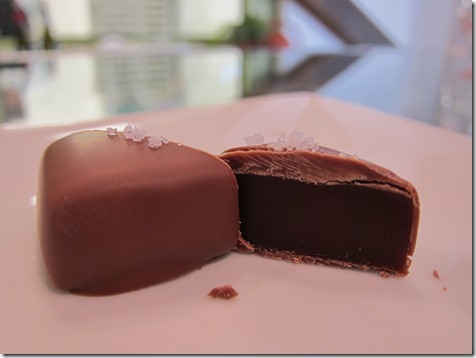 If a chocolate is named OMG, you should definitely get it.  Yum, salted caramel!
But the Orange Basil ran a close second: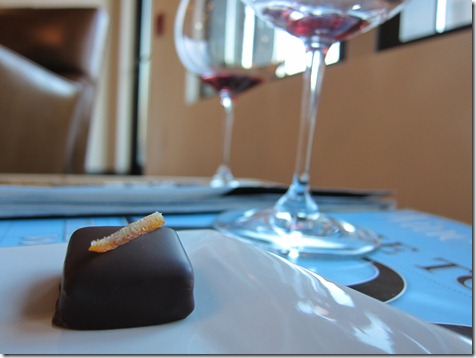 Shout out to Pierce, Charlotte's chocolate master, who made those incredible creations!
OB note in the bathroom: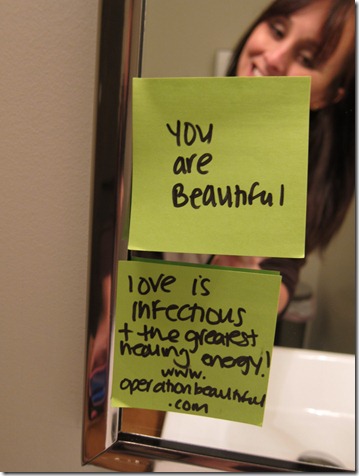 And then, we trooped over to Mellow Mushrooms for salad + pizza: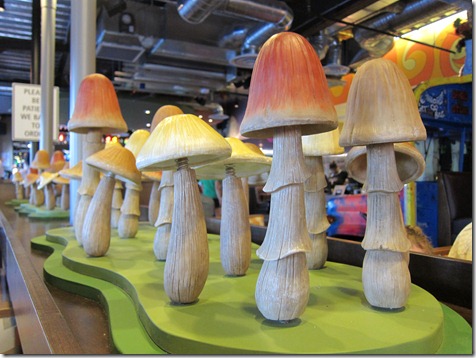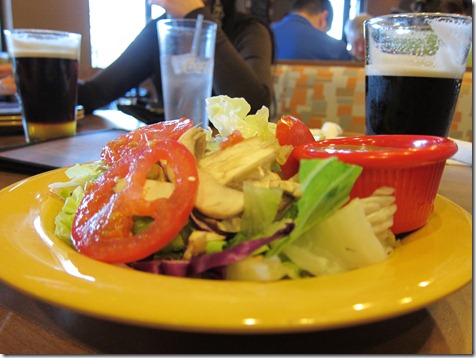 Two sliced of veggie with vegan cheese: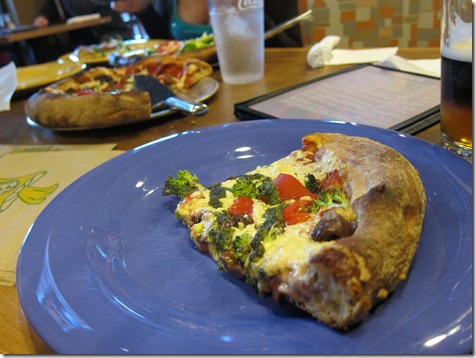 And I'll have you know that I searched LONG and HARD for Green Beer but could not locate it – I was sooo sad!  But I did locate a Black and Tan (Guinness and Bass), which hit the Irish spot.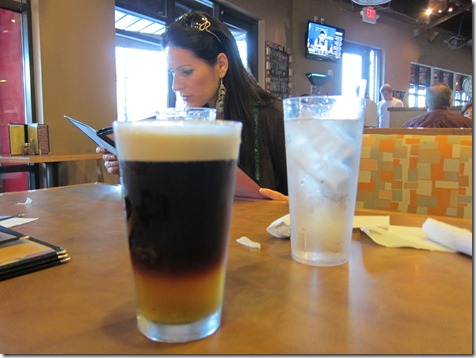 Left an epic Operation Beautiful note at Mellow Mushroom, too!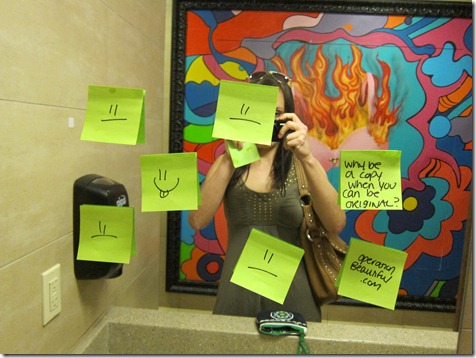 We hit up another three bars before heading home, but I was the driver so I stopped drinking.  :)  The town was totally alive with all the energy of St. Patrick's day – it was awesome and made me so happy.  I hear a big parade is taking place on Saturday, too!
Today, we're all Irish.  Even the English Husband. 😉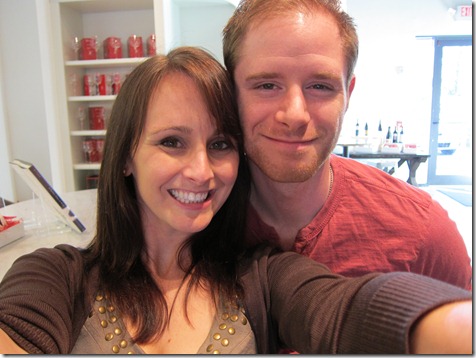 Hope you had a wonderfully green Thursday evening! 
How did you celebrate – green clothes? Pinching your friends?  GREEN BEER?!?!