Hey, friends.  How's your Saturday going? :)  I did a little work, a little running, and a little relaxing. 
First up: got a bunch of work done at the clinic.  Brought a packed lunch, too!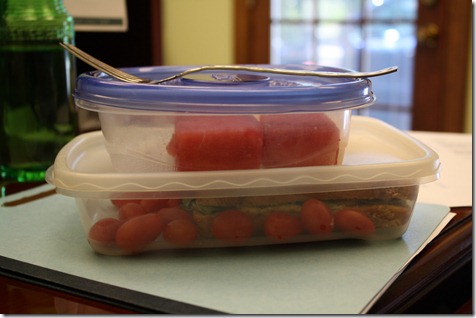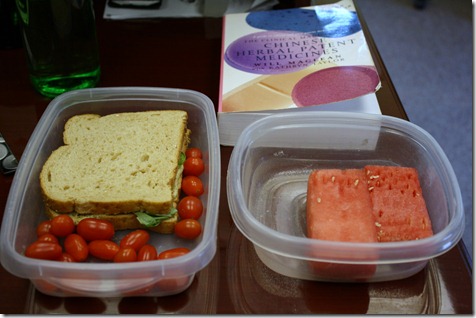 A hummus and fresh basil (try it – amazing) sandwich with tomatoes and watermelon spears (not related to Britney) on the side.  Yum.
And I somehow convinced Nicole to go on a run with me – I LOVE running with Nicole because we always chat about really interesting things (sometimes totally inane and sometimes quite intellectual).  It makes the workout fly by.
I did 5.0 miles in about 54 minutes.  Although my IT band felt a little funny at one point, so far, there is no pain – so I consider the run a success (so far).  I made sure to stretch before and after the run.  I also iced my knee afterwards and used a foam roller.  Keep your fingers crossed for me!
Post-run snack was Yoforia!  'Tis the season for froyo.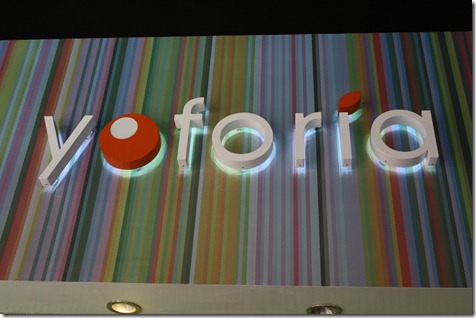 Healthy Living Summit 2009 flashback – HOLLA.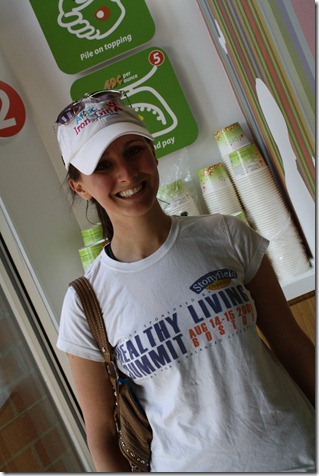 Psst – Plans for 2011 are still underway!  No firm deets yet to share.
My bowl: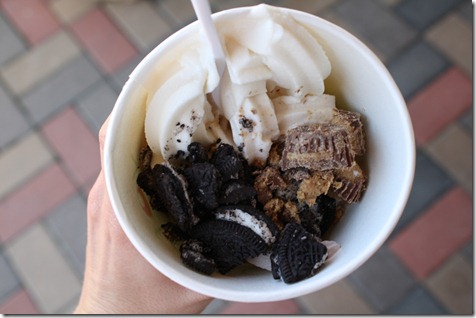 Banana, cookies and cream, and vanilla froyo with lots of fun candy bites on top.
Nicole in action: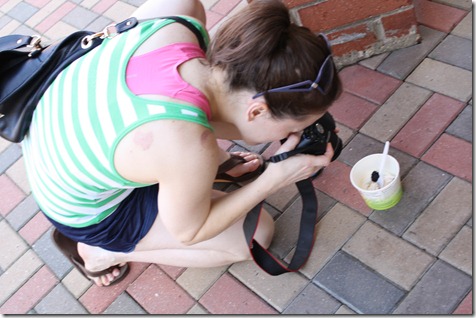 A blogger does what she has to do.
We're going dancing tonight.  Wahoo!