As I'm sure you've picked up by now, my sister-in-law Sophie has officially (re)moved from England to America.  She stayed us with for a week, but she'll be spending some time in Florida before moving to Charlotte permanently.  It's really nice for the Husband – and me! – to have his big sister around all the time now.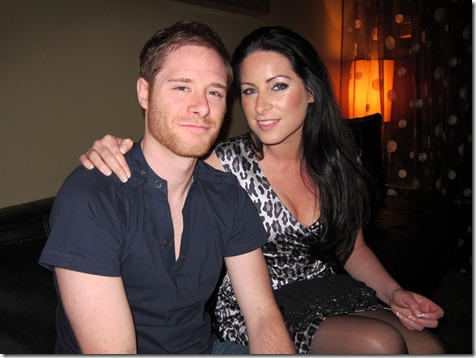 They don't look alike at all, do they?!
Nicole and Isaac joined us for a night out on the town – we had to show Sophie that Charlotte can rock it out, too (I mean, we'll never compare to London, but we try!).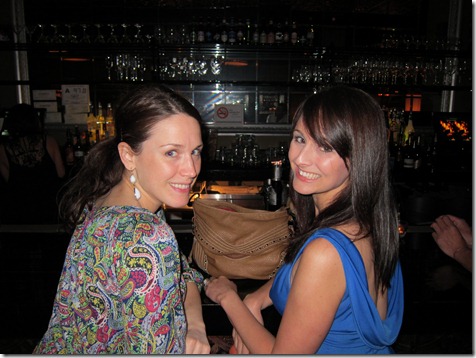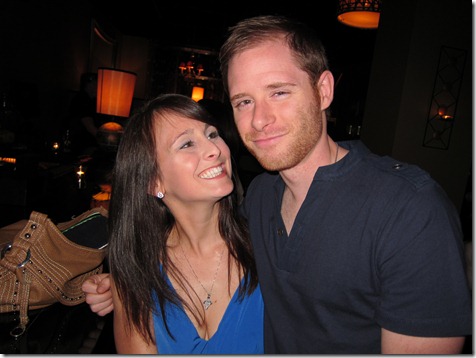 It was a fun night and the wine was flowin'.  Hilarity ensued… trust me!
You know what you need after a (unhealthy) night out on the town? A partially pre-made hearty and healthy breakfast.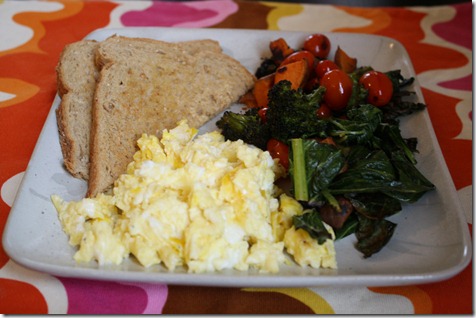 Before we left, I roasted the following vegetables with a little bit of olive oil:
Chopped sweet potatoes
Broccoli
Collard greens
Cherry tomatoes
I roasted the potatoes and broccoli for 15 minutes at 400 degrees before adding the greens and tomatoes for another 10.
All we had to do this morning was toss the refrigerated vegetables in a wok and heat them up!  We also made eggs and toast.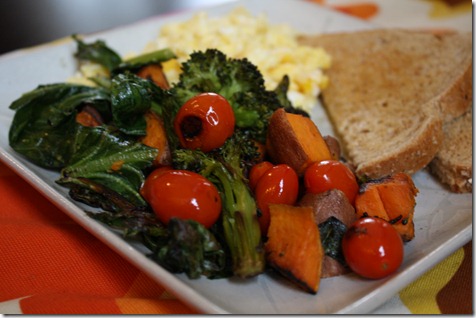 My body greatly appreciated those greens right away this morning!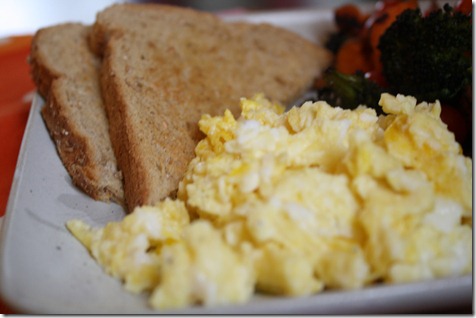 Time to get my Sunday workout on.  🙂