As you might suspect, whenever I feel subpar, the Husband gleefully claps his hands together, laughs a throaty acupuncturist cackle, and starts shoving holistic medication down my throat.  It's his chance to flex his natural medicine muscle.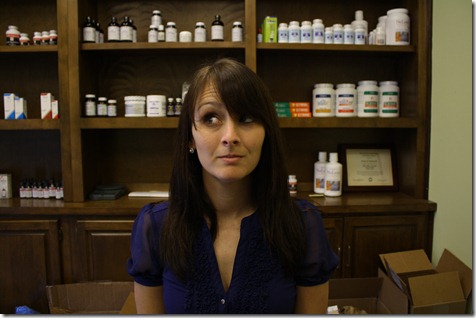 Today's trick are these super-potent garlic pills.  I popped two in my mouth and made the mistake of breathing in through my nose before swallowing and WHOOOO – it was strong.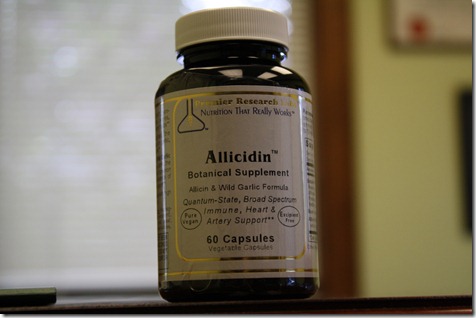 I was also instructed to head down the street to the health food store and get an 'everything' juice with extra garlic.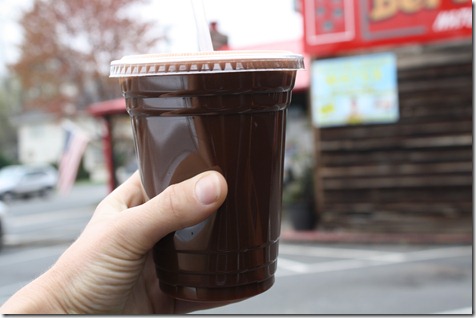 Don't let me breathe on you!
In addition to the juice, lunch was pretty basic: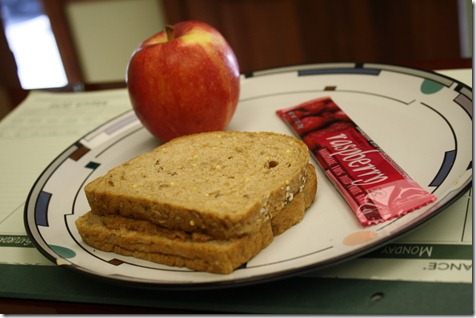 A PB sandwich, an apple, and a fruit leather.  Kind of boring but it did the trick.
In other news, my CPA just called me to remind me that I haven't done my quarterly taxes yet.  Crap.