Breakfast was rather beige, but healthy and delicious.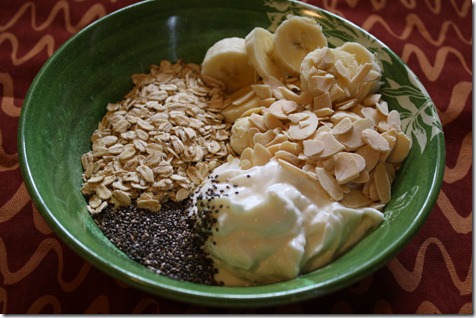 You know the weather is getting warmer when I switch from oatmeal to yogurt bowls… 🙂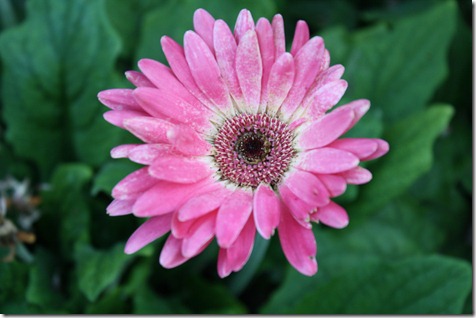 My oatmeal mix included:
Banana
Greek yogurt (Chobani vanilla)
1/2 cup raw oats <—yes, it really works as a granola sub!
Chia seeds
Almonds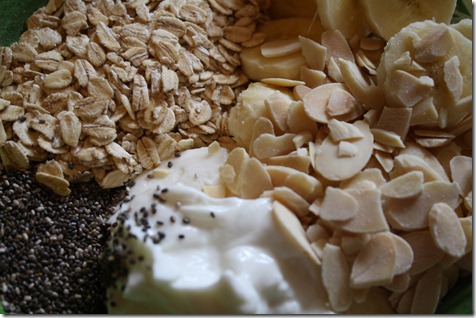 Own Your Beauty
As you may know, I write monthly guest posts for BlogHer's Own Your Beauty program.  There are so many incredible posts by so many talented women – check them out here and write your positive message on the Own Your Beauty Wall.
Guess what? America's biggest newspaper, USA Today, has jumped on the initiative!  Here's what Rita Arens, Own Your Beauty's headmistress, had to say about it all:  And because we need as many people to participate as possible if the conversation [about beauty and a woman's worth] is to really change, I'm thrilled to announce today the launch of Own It, USA TODAY's counterpart to BlogHer's Own Your Beauty. USA TODAY is the largest newspaper in the country and reaches a staggering number of readers … including on their web site. USA TODAY.com will be running posts from our lead bloggers, Karen Walrond, Caitlin Boyle and Bonnie Crowder, as well as headlines from all the Own Your Beauty posts.
Here's why they call the partnership "Own It":  What does 'OWN IT', mean, you ask? In loftier terms, it could be defined as having a high degree of self-confidence mixed with authentic purposefulness. Or simply put, it's how you act when you're wearing your own personal invisible crown. 
I feel like I'm owning it when I run or write a really good blog post.  Oh, and I felt like I was 'owning it' last night when I hosted a solo nekkid karaoke session to the new Britney Spears song in the privacy of my own bedroom.   I was just practicing body confidence! 😉 Heh.  Do what you gotta do!
What makes you feel like you're really "owning it"?