Happy to announce that Sophie and I completed a 5K run this morning, and all parts (lungs, knee) felt pretty good.  It's been a rough week, fitness-wise, so I'm glad I'm getting back to my normal self.  And not a moment too soon!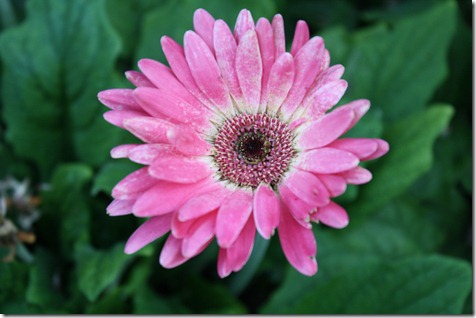 We took it easy, especially going up hills, because I definitely could feel myself getting winded.  We finished 3.1 miles in about 35 minutes.  I'm thrilled!
And then I SOMEHOW talked her into going for manicures and pedicures. 😉 It took a lot of convincing.  Heh.  Especially when I told her she could get free wine.
I stuck with magazines: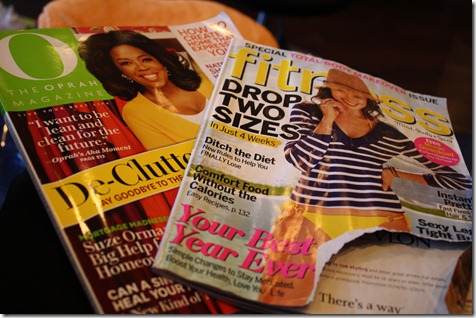 And a Vivanno smoothie from Starbucks.  Starbucks actually makes great smoothies; all that's in them are strawberries, banana, whey protein, and milk.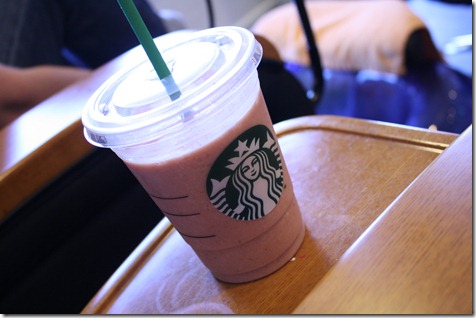 Check out uses for whey protein from Healthy Tipping Point sponsor Holland and Barret.
Plus, leftover Thai.  In case you're curious, I described how to make the coconut milk sauce in more detail in Comment #56 of this post.  It really is wonderful, especially the next day when the flavors have had a chance to mesh together.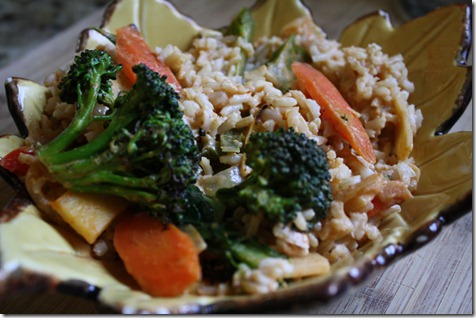 In other news…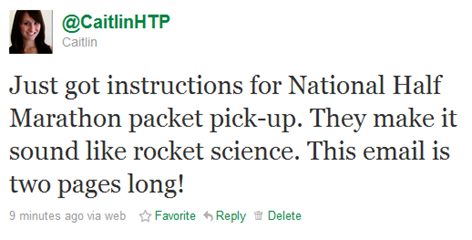 The excitement builds! 🙂 Nothing quite like race anticipation.