This morning, I decided that being injured and dropping out of a race isn't really that bad… especially if you make the effort to enjoy being a spectator.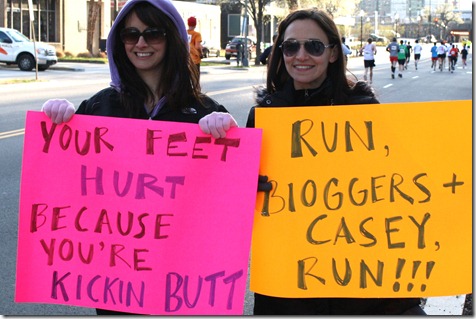 We were up at 5 AM to take Megan, Nicole, and Emily's husband Casey to the race.  Emily and I had an awesome time watching our friends, meeting other bloggers and readers, and cheering on complete strangers.
SO many people recognized our signs!   All of the sudden, someone would shout out, "HEALTHY TIPPING POINT!!!" and run over to say hi and introduce themselves.  Honestly… supporting the runners was better than running the race myself.  I really mean that!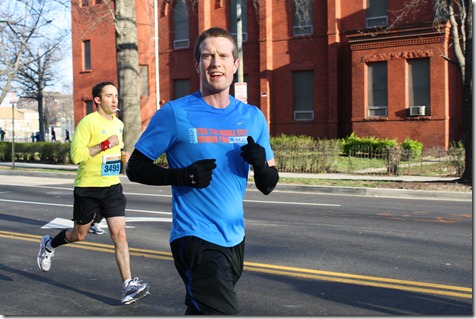 Our morning started super early – we were up at 5AM.  It's funny how I find it SO easy to wake up for a race, even when I'm not running it, but I struggle to wake up for training runs.  I guess it's just that race day excitement!  I ate a PB and jelly sandwich in the car as we made our way to the Armory.
After dropping off our runners, Emily and I went to the Metro to get a lift to Mile 3.  I felt so bad for the late runners – the Metro crowds were horrific, and I'm sure tons of runners were late to the start.  It's a terrible feeling to be late to a race!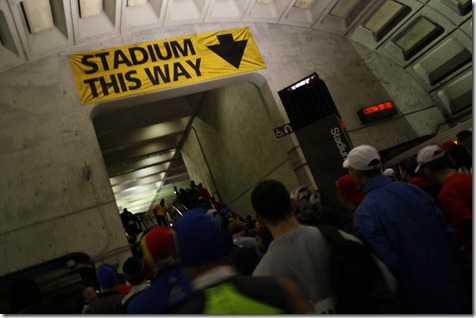 We set up camp and watched as the crowds rolled by…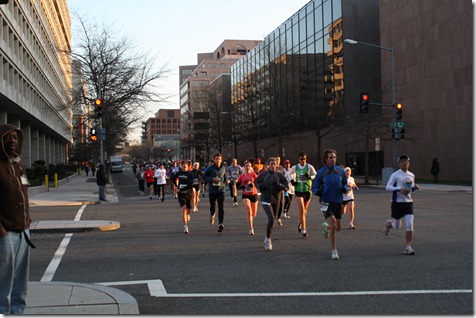 We hung out next to this awesome woman who was handing out tissues to the runners!  It was cold and everyone's nose was dripping… Best idea ever!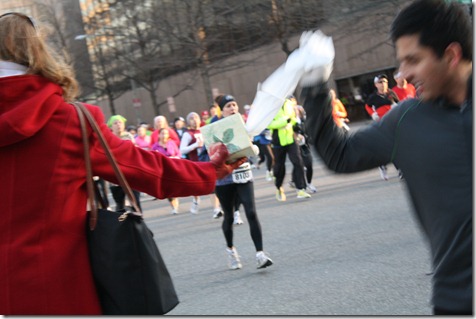 We moved to Mile 10.5 and met up with Brittany and her friend, who brought Swedish Fish to hand out to runners.  Swedish Fish was also a HUGE hit with runners.  My voice is hoarse from yelling, "Swedish Fish! Swedish Fish!  Get your candy here!"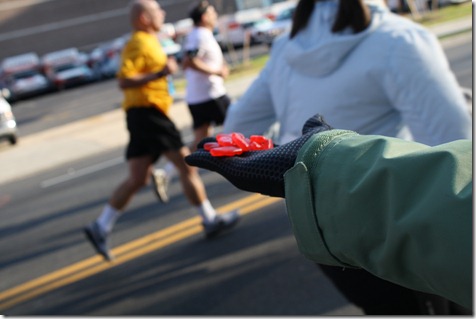 When Casey ran by at Mile 10.5, he informed us that he was dropping down from the full marathon to the half, so we hopped in a cab and headed to the finish line, where we also met up with Nicole and Megan.  No new PRs, but everyone  did great, especially considering the hills and cold.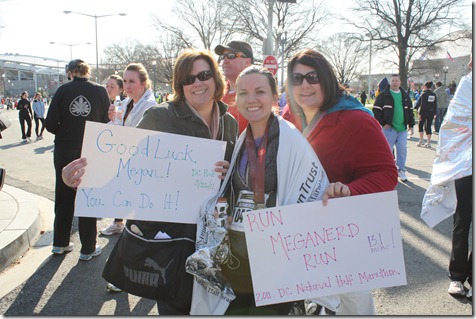 Came home, changed, and went out to brunch.
Emily took us to this cute little French bakery in Old Town.  We started off with an amazing bread basket.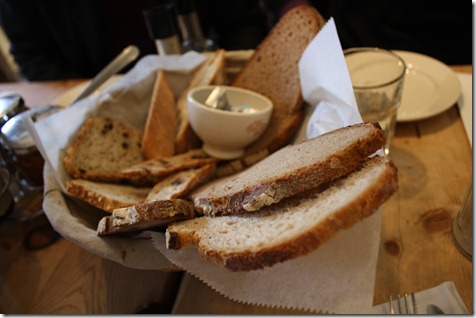 Which came with an assortment of spreads and nut butters.  As Megan said, "I ran through hell to get to heaven."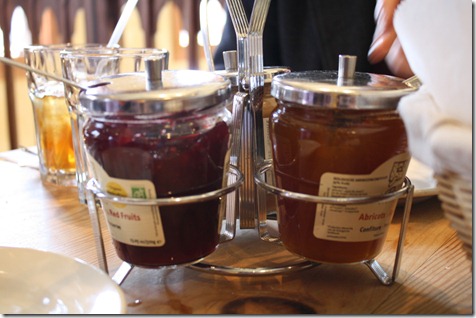 I had a couple of slices: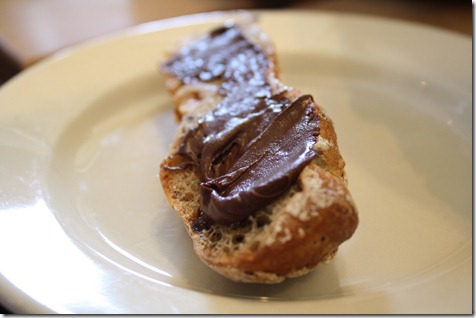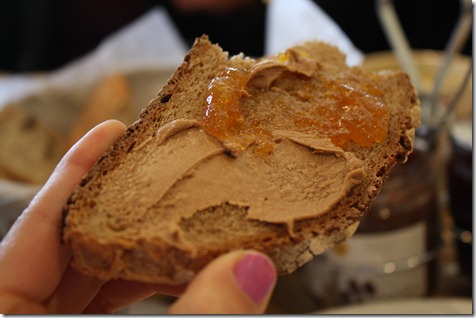 I got the vegan 7-vegetable 'quiche,' which was delicious.  It was light and savory.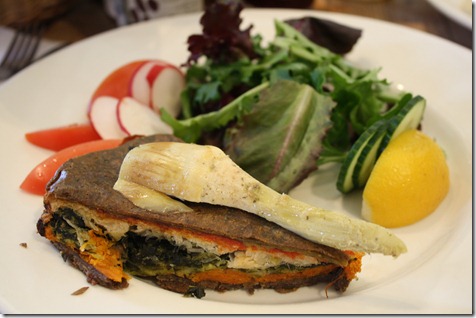 Despite not running, I am EXHAUSTED from being a spectator!  It's hard work. 🙂 Hitting the hay for a bit.
If you were running a race, what would you want a spectator to hand you?  Swedish Fish?  Orange slices?  Shoes with wings?  🙂