I'm dreaming of a pain-free race next weekend in NYC… Keeping my fingers crossed.  🙂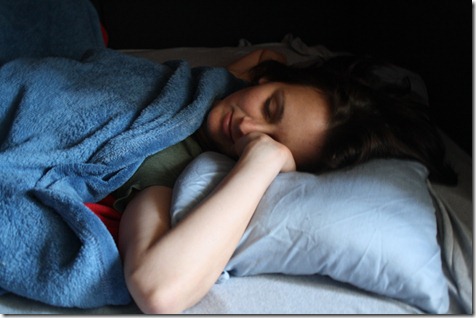 (Thanks to Nicole for snapping a picture of me while I slept after watching the DC Half. In response, I put her bra in the freezer.  Clearly, we are still in middle school…)
A very fun day indeed!  After watching the race, eating lunch, and taking a nap, we headed to Northside Social for a blogger meet-up.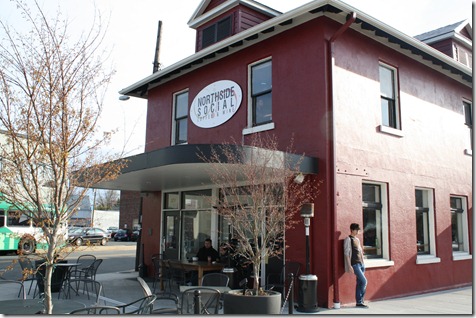 Over 50 people attended!  It was great.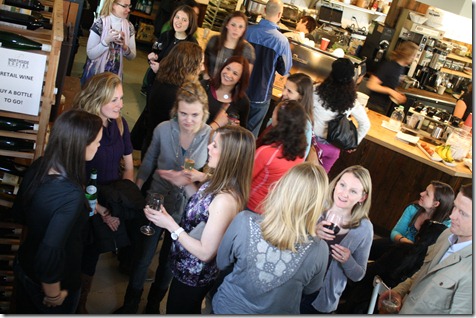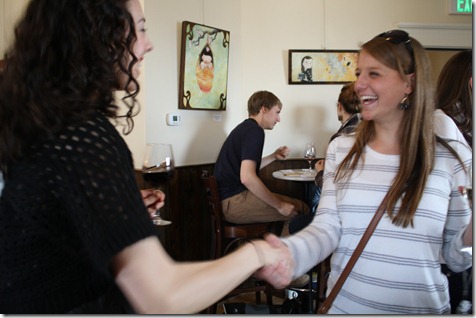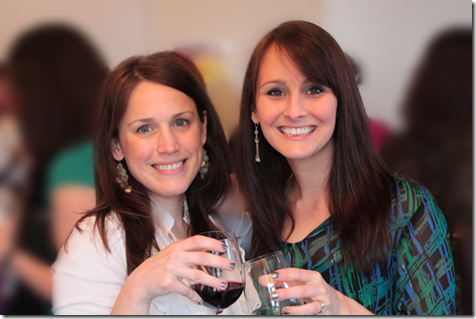 A yummy Riesling: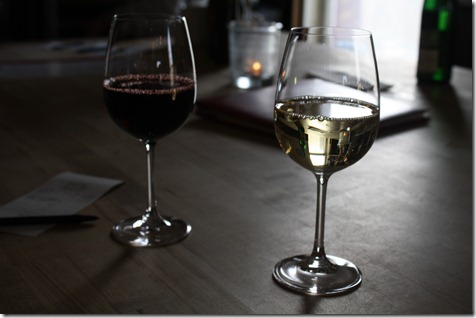 After chatting with people (from all over – California, Canada, New York…), a small group of us headed to an Indian restaurant.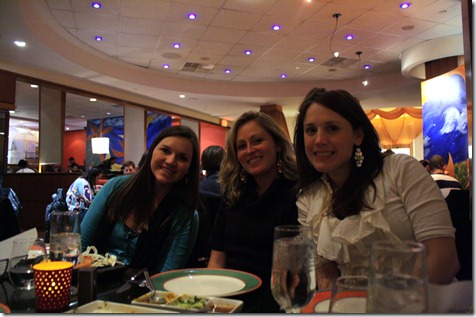 I think my eyes were bigger than my stomach because I filled up on appetizers.
Like ginger naan (which was so good) and wine: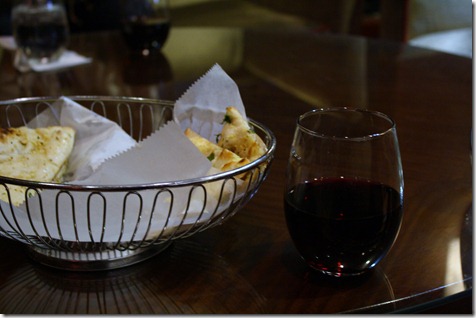 And Aloo Tikki, which is potato patties stuffed with cheese, nuts, and raisins and served with chickpeas.  I split this with some of the girls: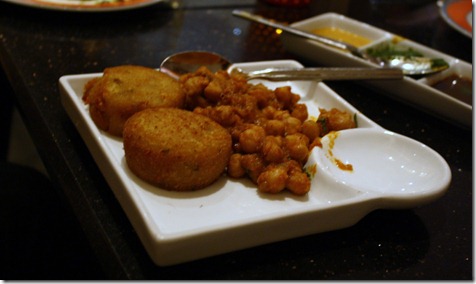 And my entree was Chana Masala (chickpeas simmered with onions, tomatoes, herbs, and spices) with rice: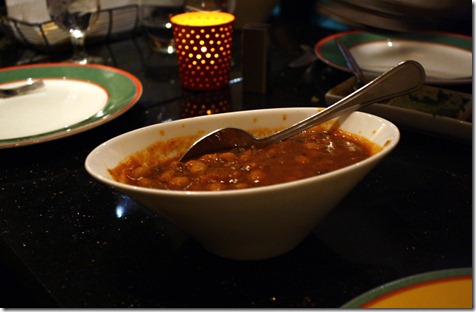 You will be seeing that again tomorrow because I had a ton of leftovers.  Hope it serves half the drive back home!
Indian food photographs like a nightmare but tastes like a dream. 🙂