When we woke up in DC, I was unpleasantly surprised to discover SNOW was on the ground.  Luckily, it was only a dusting and didn't interrupt our driving plans.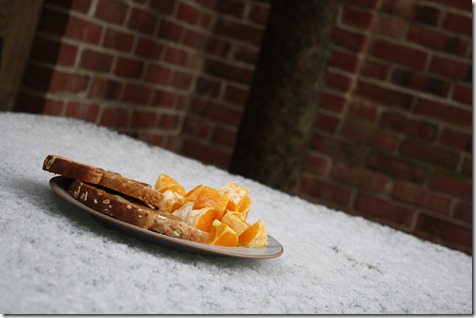 Before leaving Emily's, Nicole and I ate a yummy breakfast.  I had two slices of quinoa toast (which tasted like regular bread to me!) with sunflower butter and an orange.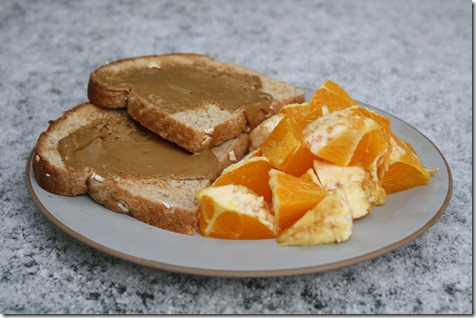 The drive from DC to Charlotte is a little over six hours.  About an hour into the journey, we stopped for Wawa coffee (the best gas station coffee on the planet – feel free to debate Wawa v. Sheetz if you're from up north…) and a banana.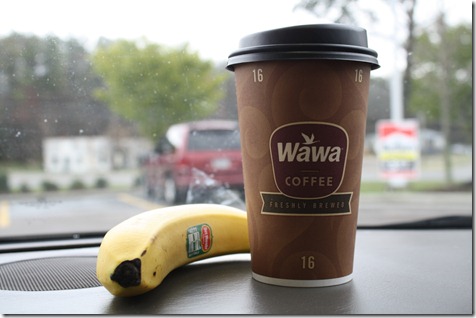 And we also did the Subway thing.  I had a veggie sub with cheddar cheese.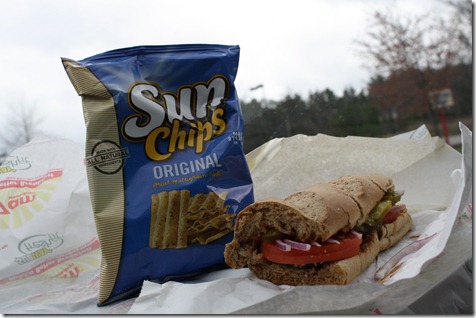 Plus an apple…
And a Buckeye, which is peanut butter covered in chocolate.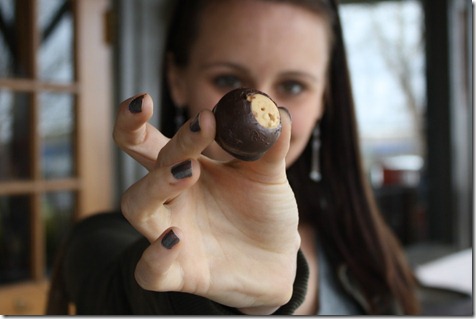 The next time you're on a car trip, I HIGHLY suggest you stop by a Cracker Barrel and rent a book on tape.  You have to pay a $20 deposit but the book rental is only $3.95 for a few weeks, and you can return it to ANY Cracker Barrel.  We rented a steamy romance book and spent the entire trip dissecting character motivations ("I WOULD NEVER TAKE HIM BACK!!!") and being embarrassed by the very descriptive love scenes (overused phrases include "his mouth claimed hers," "velvet kisses," and "throbbing center"). 
Car trip WIN.
I need to unpack, squeeze in a workout, and bake a delicious home-cooked meal.  Stay tuned for a recipe!