Terrieha from RYP Performance (she's also on Twitter) recently offered to develop a virtual boot camp program for me.  I jumped at the chance because:
I've always wanted to do a real-life boot camp but it's so expensive.  (Terrieha, who is based out of Auburn, does $5 drop-in boot camp classes.  How awesome is that?)
I know I need to work on my strength but I really hate the gym (nor am I willing to buy a membership).  Running is great; however, it's not the end-all-be-all.
Boot camps have always appealed to me because you can do them OUTSIDE.  Fun!
Today was Day 1 of Terrieha's Boot Camp, and although we were stuck at the YMCA (I had a free pass!) due to pouring rain, I had a good time… until that boot camp crushed my soul, flipped it upside-down, and showed me that I'm not in that great of shape despite MANY miles of running every week.  Funny how fitness does not translate to other sports very well.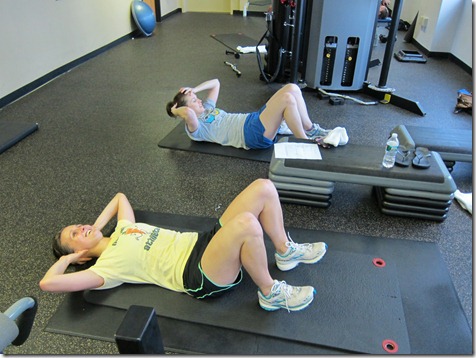 Terrieha's Boot Camp is four circuits long (counting abs) and included about 20 different moves.  You do everything in a quick rotation, and I was DRIPPING in sweat just ten minutes in.  I struggled to do 75% of the moves!  Boot Camp is HARD.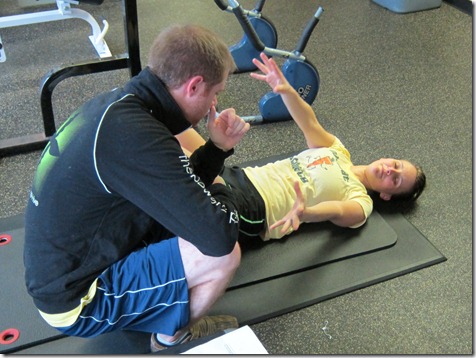 (Whining to the Husband during abs – "Heeeeelppppp meeeeeeeee…")
Nicole also suffered through but I think she found it easier because she regularly strength trains and does yoga more than I do.   And she's a baller.  Obviously.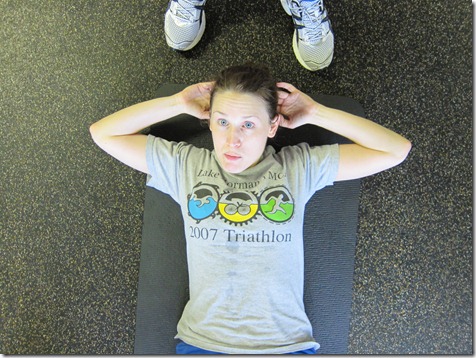 The whole thing will probably take us 45 minutes once we really know all the moves.
Terrieha has a great YouTube channel with descriptions of each move, so we would learn all the moves for a circuit, do the circuit, and take a 2 – 3 minute break to learn the moves for the next circuit.   Gotta love technology.  Here's the complete workout.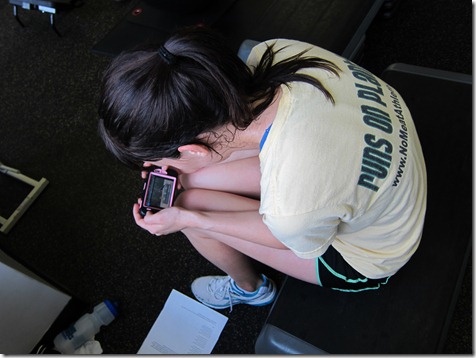 (Shirt says No Meat Athlete on the front and Runs On Plants on the back. It's from No Meat Athlete!)
In other news…
Pre-workout, I ate a banana: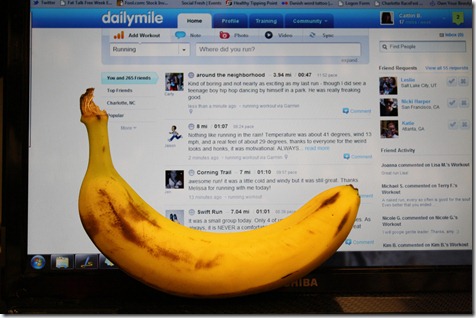 Afterwards, some shredded wheat and almond milk: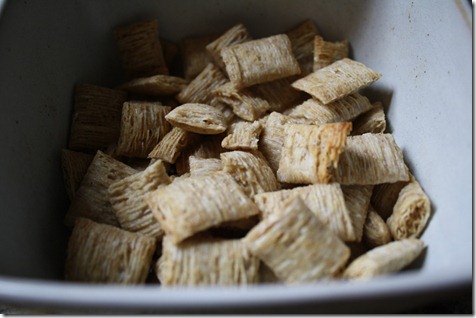 And a very late lunch was a vegan pot pie and a side salad.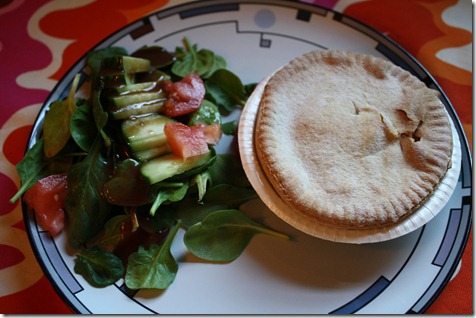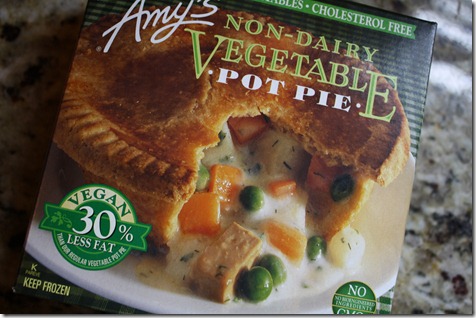 I was surprised how much I liked the pot pie!  It was really good.  I was afraid it would be bland, but it had a lot of spice and salt.  I would definitely buy this again for a quick meal.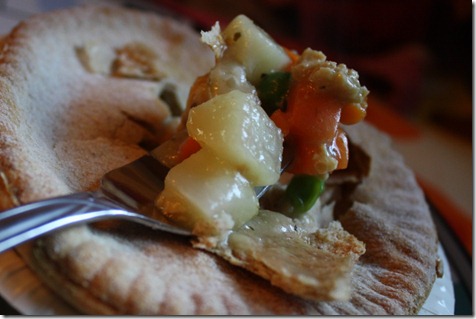 Off to stretch my sore muscles!
PS – We leave for the Dominican Republic in 68 days.  We're going with my BFF Sarah and her husband.  We've been saving and planning for this for nearly half a year, and I am SO freaking excited.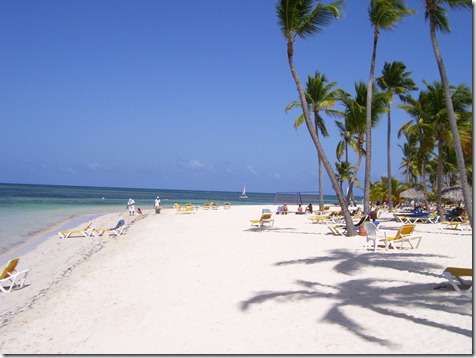 I checked – the hotel has WIFI.  😉