I love this jacket potato recipe.  Combined with some roasted broccoli, it was a great change from the normal casserole or stir-fry.  I could not stand the idea of another run-of-the-mill dinner!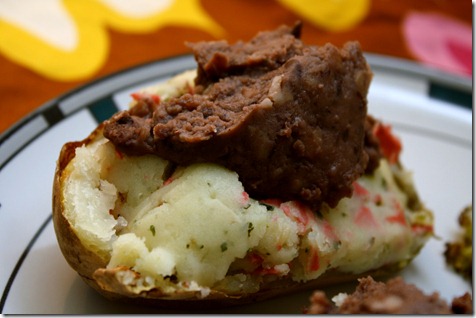 Lots of Flavor Jacket Potato
Ingredients (for one potato):
1 medium to large russet potato
1/2 cup of refried black beans
1 tablespoon Earth Balance
2 strips of Morning Star fake bacon
1 tablespoon Gourmet Garden Italian herbs – my mother in law left this tube of fresh herbs in my fridge, and it's so handy!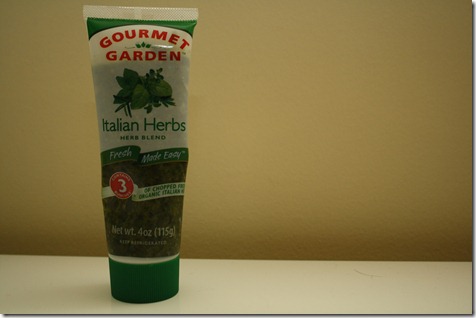 Directions:
Preheat oven to 375 degrees. 
Wash and stab potato and bake for 50 – 60 minutes, or until soft to the touch
Remove from oven and slice lengthwise.  Let stand and cool for 5 minutes.
Using a spoon, scoop out potato without tearing skin. 
Prepare bacon strips according to directions.  Use a knife to quickly chop.
In a mixing bowl, combine potato, herbs, butter, and bacons.  Use a potato masher.
Scoop back into potato skins, top with warmed refried beans, and serve.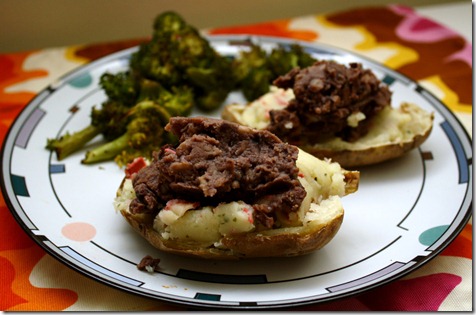 Delicious.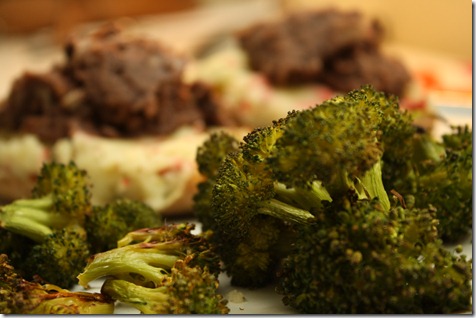 And I also ate a big spoonful of almond butter.  Have you tried Justin's Almond Butter with Maple Syrup?  Oh so good.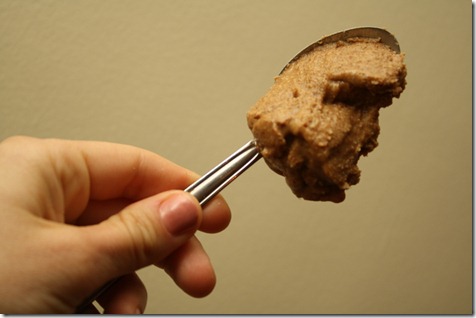 I call it a Jacket Potato because that's what the Husband (a Brit) calls baked potatoes.  :)  Cute name, huh?
PS – Want to see a play by play of the Soul Crusher Boot Camp workout I did this earlier?  It's up!