Random little fact about me:  I'm a curser.  I try not to curse on the blog, of course.  But in real life, I have a potty mouth.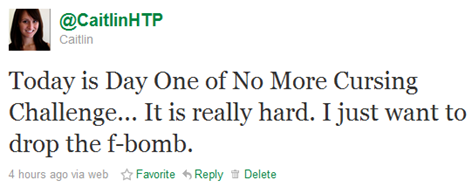 I'm trying to stop cursing because it's not a very lady-like habit.  So far, I've cursed two times today. Not a great curse count, but better than normal, though!
How can I make clean language a habit?  Any tips?
In other news, I was stuck in a parking lot for an hour with nothing to do, no one to talk to on the phone, and a dead laptop, so I listened to the radio and played with my lip gloss collection.  It was fun.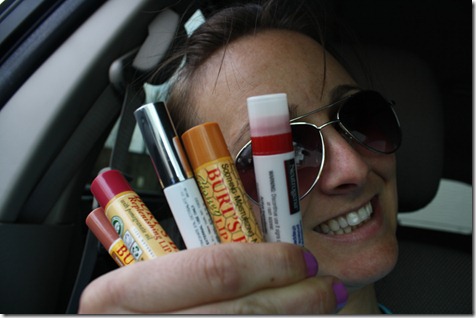 We had groceries in the trunk.  I rummaged around and found this yummy pumpernickel loaf.  The end is the best part.
And tonight, the Husband cooked this amazing stand-out dinner!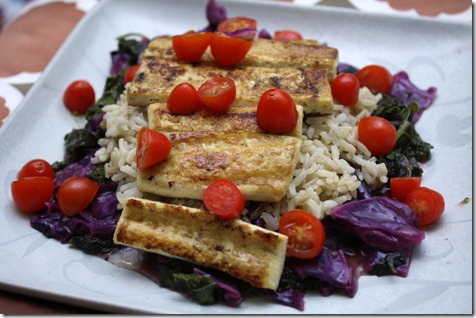 In the mix:
Red cabbage and kale cooked in the wok with Apple Rosemary dressing from the Biltmore Estate
Brown rice
Raw cherry tomatoes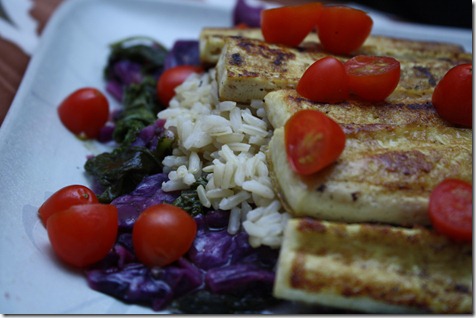 Thumbs up, Husband!
And a Cadbury cream egg that Sophie brought over from England: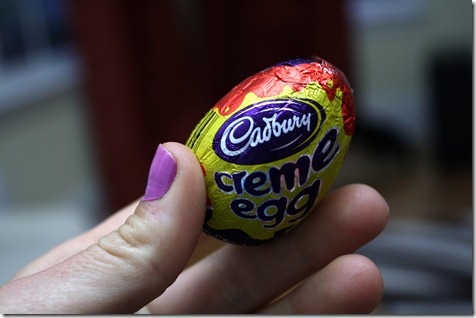 So, lots of people asked about my nail polish… It's Sally Hansen Insta-Dri Lilac.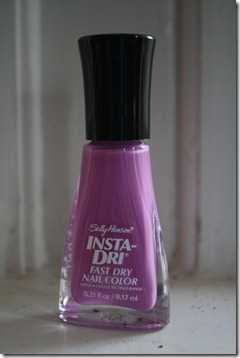 I like fun colors.  🙂