Good morning, and Happy St. Patrick's Day! 🙂 My sister-in-law, Sophie, was very surprised yesterday when I told her what a big deal St. Patrick's Day is in America.  Just wait 'til I take her to the bar later for Green Beer!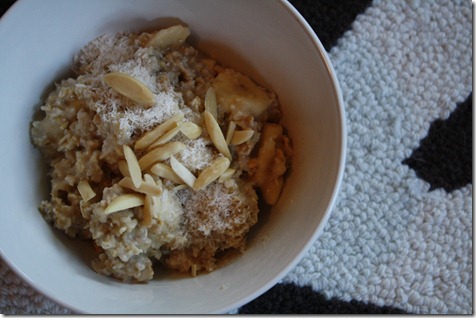 But first… a beige breakfast.  🙂
In the mix:
1/2 cup oatmeal
1/2 cup rice milk
1/2 cup water
1 banana
Toppings: coconut shavings and almonds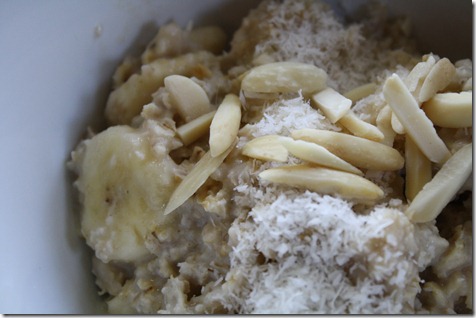 I actually quadrupled the recipe to make breakfast for four… We have a full house!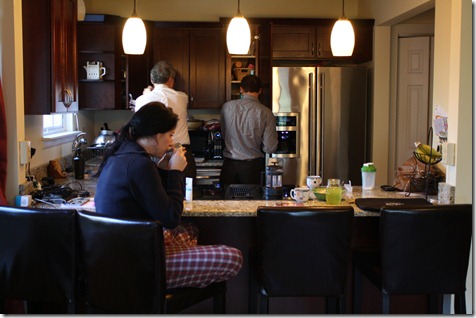 I'm taking the day off from writing (I'm making editing to the Operation Beautiful II book right now) and working at the clinic to spend the day with Sophie.  Since I'm feeling loads better, we're going to go on a walk/run – I'm aiming for 3.0 miles.  I've only run 2.0 miles over the last week and would really like to get back in my groove – I've got two half marathons in the next two weeks!
A very common question for runners is "Can I run when I'm sick?"
The general consensus is that if your cold is above the neck (i.e. congestion), you're okay to run.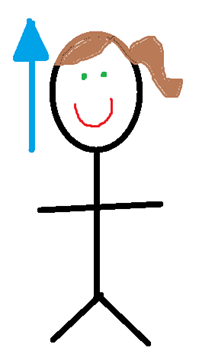 Yes, that's suppose to be me.  🙂
If your cold is below the neck (chest congestion, intense coughing, vomiting, or diarrhea), you should continue to rest and let the illness run its course. (Source)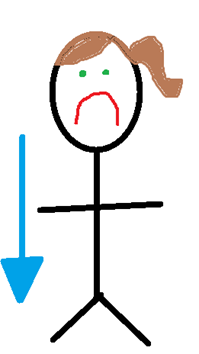 "This view is supported by research done at Ball State University by Tom Weidner, Ph.D., director of athletic training research. In one study, Weidner took two groups of 30 runners each and inoculated them with the common cold. One group ran 30 to 40 minutes every day for a week. The other group was sedentary. According to Weidner, "the two groups didn't differ in the length or severity of their colds." In another study, he found that running with a cold didn't compromise performance. He concluded that running with a head cold–as long as you don't push beyond accustomed workouts–is beneficial in maintaining fitness and psychological well-being." (Source)
HOWEVER, if you have a sinus infection, you should NOT run.  Despite the fact that sinus infections are "above the neck," running with a sinus infection can create pneumonia or respiratory distress. (Source)
Other doctors believe you should balance the "above the neck" rule with the temperature rule:  if your temperature is above 99 degrees, you shouldn't run.
What does the Husband think about all this?  As y'all might know, the Hus is a Doctor of Oriental Medicine (aka an acupuncturist and herbalist), and he definitely has strong opinions about exercising while sick.  He thinks it's absolutely insanity that anyone would workout while ill, especially if they have body aches or temperature changes.  In the Husband's view, intense exercise compromises your body's ability to naturally heal itself, places excessive stress on your immune system, and "just isn't worth it."
So – where does that leave me?
I don't run if I feel exhausted or have body aches due to illness
I don't run if I have a sore throat or sinus pain
I don't run if I have the slightest temperature or FEEL like I have a temperature (hot flashes)
I will run, however, if I just have the sniffles and no other symptoms.  But it will be a very easy run!
On that note – off on our run!  🙂