After sixteen days without dining out (and trust me, I had become a dining out addict before quitting cold turkey), we ended in the Eat-In Challenge with….
SUSHI!  What else?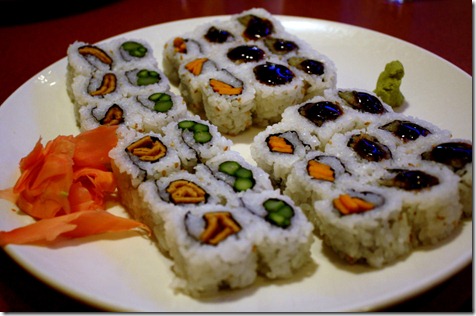 After work was over, we met up with Isaac at the epic Ru San's, which is now my second-to-Cowfish-runner-up-favorite sushi restaurant in Charlotte.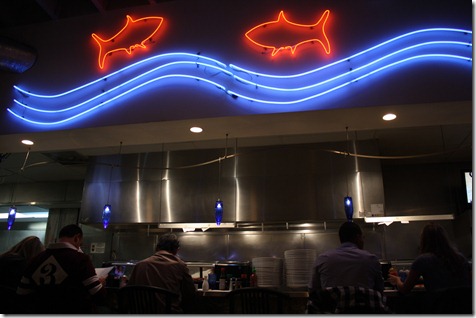 Ru San's isn't as busy /popular as Cowfish and is just as cheap.  But it's not as 'creative' with all the custom rolls, which is why Cowfish reigns supreme.
Isaac was already at the table when we arrived.  He was drinking a rice sake and offered us glasses.  I was gung-ho at first…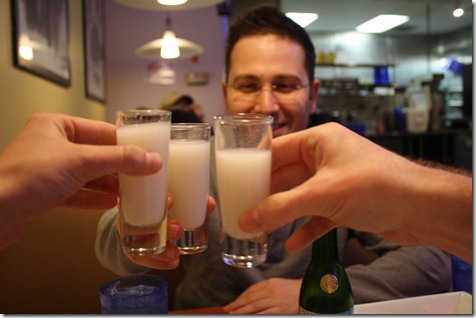 But… YUCK!  I couldn't sip mine.  Too strong and liquorish for me.
Beer was much better.  A Stella, please!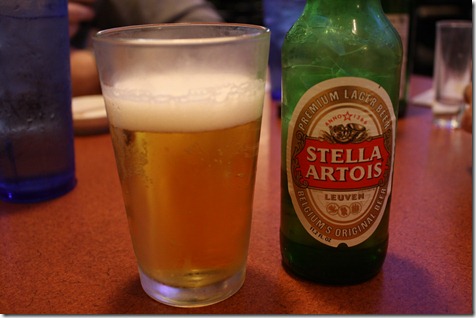 Isaac was also munching on this fried tofu dish.  I had two pieces – amazing! Everything tastes better fried – it's true.  😉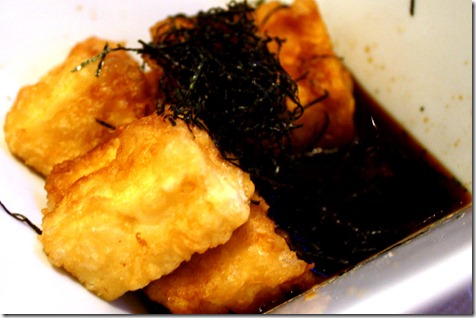 The Husband and I ordered five rolls – tofu, asparagus, sweet potato, teryaki zucchini, and teriyaki asparagus.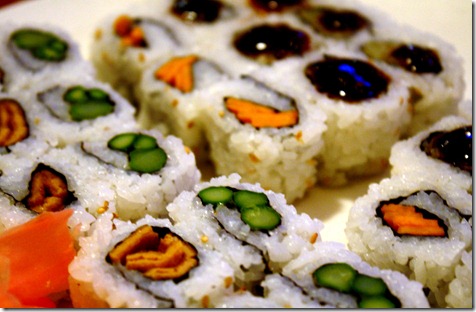 Plus, ginger and wasabi!  I missed sushi and all the trimmings SO MUCH over the last sixteen days.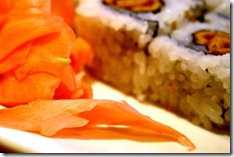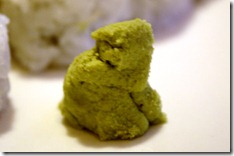 What's our plan going forward with the Eat-In Challenge?  We'll be continuing our efforts!  We are going to try to limit ourselves to one meal out a week from this point forward.  I learned some invaluable tricks over the last sixteen days – like how to better grocery shop for easy and healthy at-home dinners like ravioli or frozen pizza to get me through in a pinch. 
Plus – I think my cooking has gotten a bit more creative over the last few weeks!  Eating-in more is actually quite fun.  Dishes… of course… are not.  Dishes are another story!
Speaking of healthy eating on a busy schedule, I was planning to come home from work and make a hearty salad to hold me over until dinner, but then I saw my mother-in-law snacking on these cheese twisties.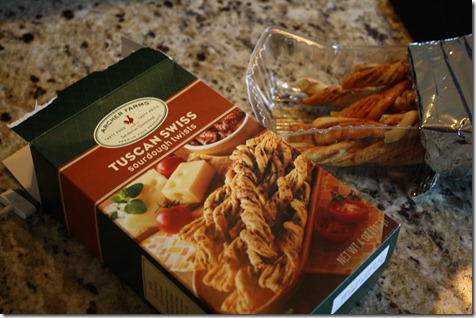 Cheese twists > salad.  At least on the tongue!  😉
Good night, my lovelies!
What's your favorite eat-out meal?  For me, it's DEFINITELY sushi!  Holla to all my sushi fans out there!