Good morning! I'm glad you all are enjoying the new Race Recaps Series.  I think I'll be posting them once or twice a week, so stay tuned for more motivation!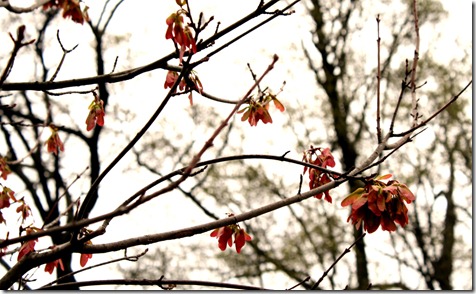 It's a little dreary out in Charlotte today, but I don't mind.  I actually love warm, cloudy days (my favorite form of weather is summer thunderstorms).  I'll be stuck inside working all day anyway.  🙂
Here's a fun little breakfast (or snack) idea:  1-Minute Better-Than-Granola!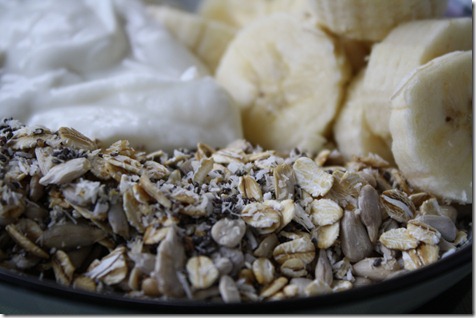 I used to be a granola addict until I realized how great uncooked oats taste with yogurt.  Granola, while totally yummy, tends to be pricey and full of added sugar.  You can make it yourself, but it takes at least half an hour + cooling, which is why I usually just mix up raw oats (the 5-minute or steel cut kind works best).
I felt like putting in a little extra effort this AM and created this yummy Better-Than-Granola combo.  No cooking required.  You could double or quadruple the recipe and store it in the fridge for the future meals, too!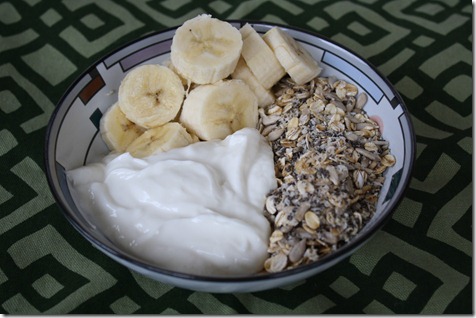 Ingredients:
1/4 cup raw oats
1.5 tablespoon unsweetened coconut
1 tablespoon chia seeds
1/4 cup sunflower seeds, raw and unsalted
1 tablespoon vanilla extract
Combine everything together and serve with yogurt and fruit.  The vanilla extract is key because it begins to bind everything together by moistening the chia seeds (which are full of Omega 3's!).  You could easily swap out the sunflower seeds for another nut, too!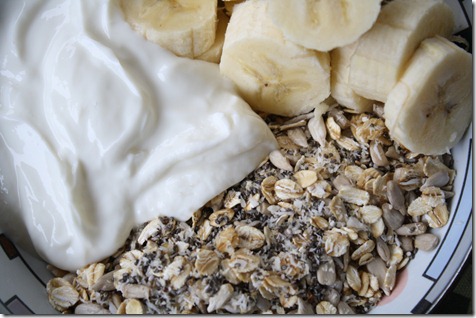 Work is calling – I better answer. 🙂
What's your favorite type of weather?