I am very happy today.  :)  It positively feels like spring outside.  It's SUNNY and WARM – in fact, it's 61 degrees.  We haven't had a day like this in… months. I hope it lasts! 
Snagged a shot of my sunshine pups after their walk: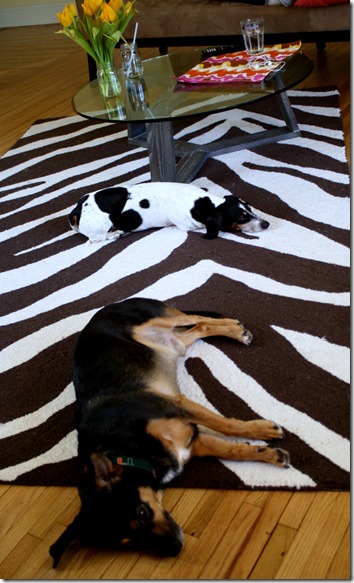 Today, I did a really fast (for me) training run of 5.0 miles in 47:30.  A couple days ago, I complained about painful DOMS (delayed onset muscle soreness) as I ramp up training for my Half Marathon.  A bunch of people agreed that I needed to 1) stretch more and 2) focus on eating protein after hard workouts.
When I got back, I stretched for 15 minutes and made this amazing protein smoothie: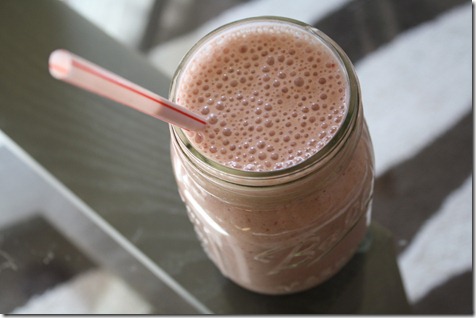 In the mix:
Silk almond milk
1 large banana
Bunch of frozen strawberries
1.5 tablespoons almond butter
2 scoops vanilla rice protein powder
It hit the spot!  I also had some toast: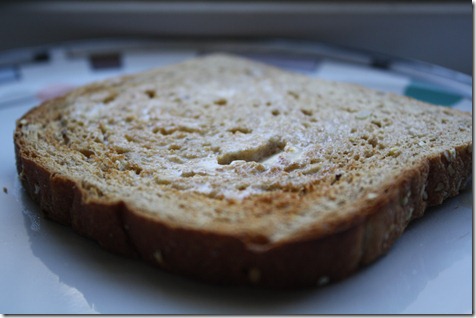 I ate a very late lunch around 3.  I made a HUGE batch of this mix so we can eat extra throughout the week.  In the mix:  raw spinach, wild rice, canned chickpeas, tomatoes, and celery with balsamic.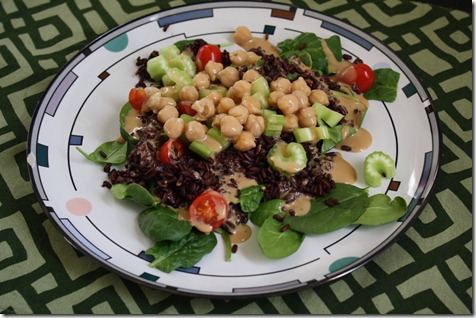 I'm loving the salad-dressing-and-rice combo lately!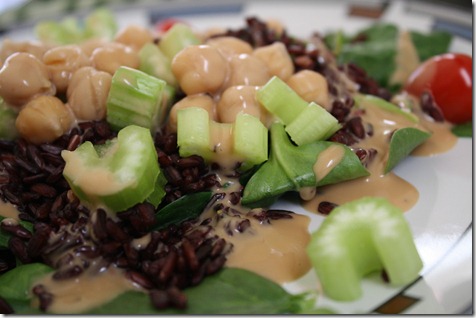 I'm headed back outside to enjoy the day…  Is it sunny where you are, too?