Catching up on posts?
My Miami-girl naiveté might be showing when I admit this, but I actually thought spring was here in Charlotte.  Winter over by the end of February? I can do that!  Unfortunately, as the sun set last night, I had a sneaking suspicion winter was about to make a roaring comeback.  A chilly breeze was in the air!
I woke up to 36-degree weather.  Sigh.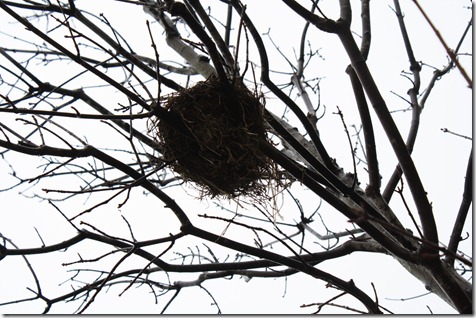 I took James on a long walk this morning.  This will be my exercise for the day!  My legs are too sore to run, bike, or do yoga.  Hence, a surprise rest day, which I welcome with open arms.  The chilly walk helped ease some of the soreness.
Sunflower seed pancakes: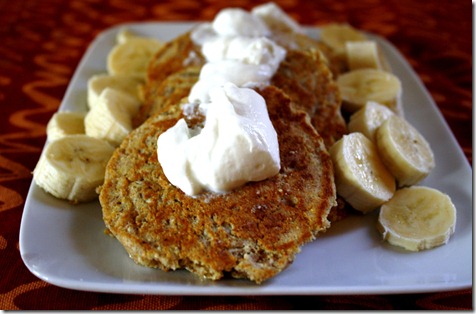 I simply added a bunch of sunflower seeds to the whole wheat pancake pancake and prepared the pancakes as usual.  The seeds added a little something-something to it.  Topped with bananas and a little vanilla Greek yogurt. 
I have a long, full day ahead of me, so I better get crackin'.   I hope you have a nice day as well! 🙂