When I grow up, I want to be a puppy.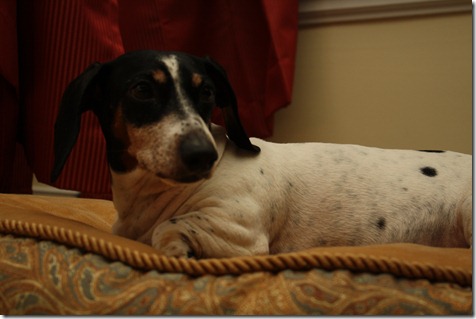 Oh, hai!
All my dogs do is sit like lumps on the couch, snooze all day, and eat food that is prepared by someone else.  This sounds like a pretty sweet existence to me when I'm facing another Saturday filled with work.  😉
Breakfast was two and a half (the butt of the loaf) pieces of French toast topped with chia seeds and a banana + blueberries on the side.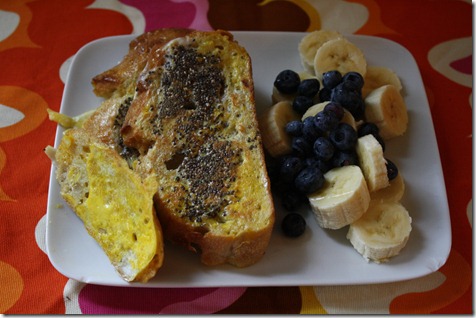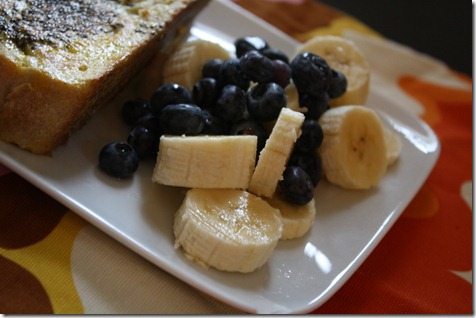 Running Music
I thought I'd share three songs that I've been lovin' on runs lately:
P. Diddy "I'm Coming Home"
Pink – F*ckin' Perfect
Enrique – Tonight (I'm Loving You)
Looking for more music recommendations?
What are you listening to right now during workouts?