Despite having a total work overload, I ended up having a really good Friday because I got to see so many friends.  :)  Having something fun to do on a Friday makes the day go so much faster, doesn't it?
Snacked on a banana at the clinic:
Then Allison and Happy came over.  We sat on the couch together and got some work done (her for school, me for the book).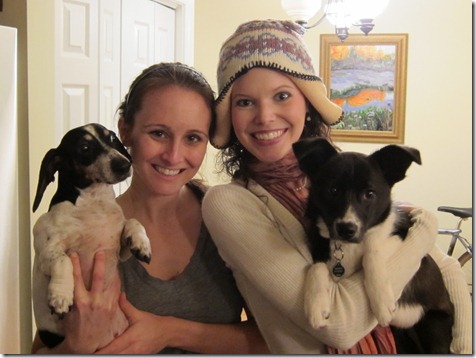 And since I was so totally overloaded with work, I opted for takeout for dinner.  I feel a little guilty for getting so much takeout ($$) lately, but we've done great with our budget in other areas and honestly… I am too stressed to cook big meals.
Cheesy quiche, a muffin, fresh fruit, and salad.  Pretty good takeout, huh?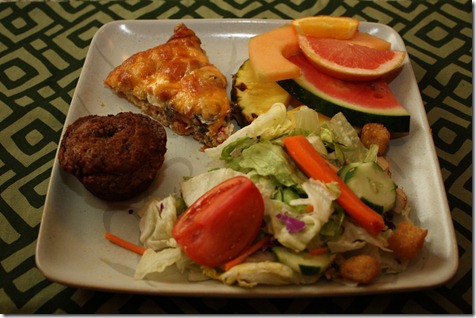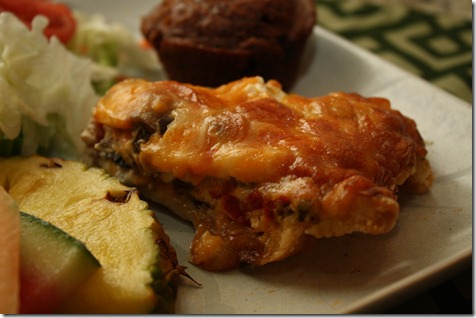 And then more FRIENDS came over to play Cranium and drink wine.  :)  I also snacked on some Cadbury eggs.  I love the hard-shell eggs that come out at Easter!
'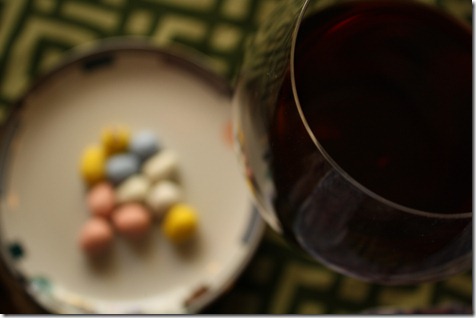 An intense game of Cranium ensued…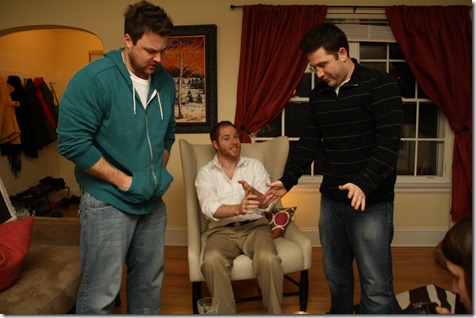 Boys against girls…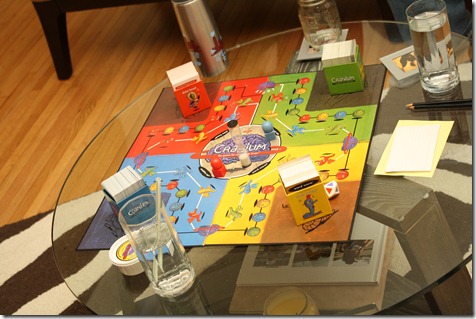 Guess who won? 😉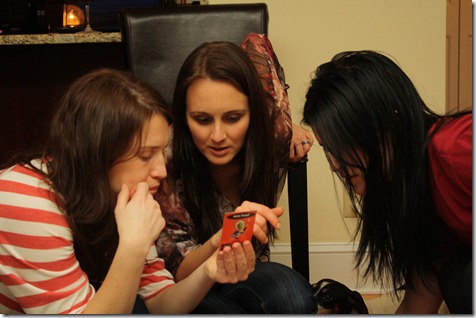 Girls, of course!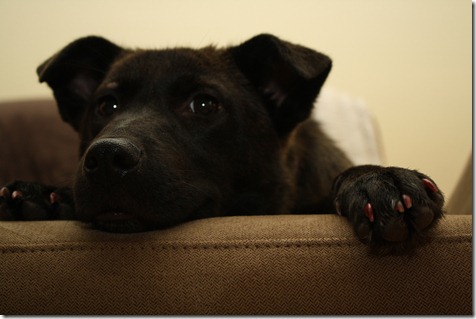 I hope you have a wonderful Friday!