Today, I had 'one of those runs…'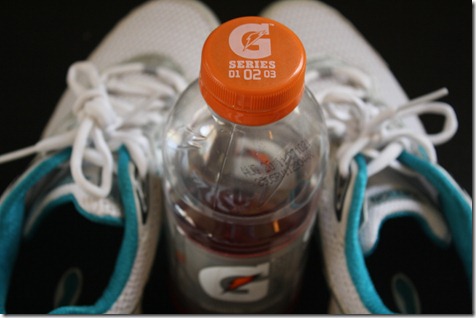 AKA one of those runs during which I KICKED BUTT.  🙂
One of my favorite things about running (and racing) is that it's so unpredictable.  One day can be torture; the next can be bliss.  You never know how your body will feel or how you'll react to the weather, hills, music, crowd, whatever.  But this morning, I had a glorious 8.0 miler in which the stars perfectly aligned.  I was fast, I was free… it was awesome.
Last week, I ran 8.0 miles in 1:21:28, and today, I blasted through at 1:17:12, shaving more than 30 seconds/mile off my time.  I actually didn't walk once!
The reasons for the improvement?
One, I had on new shoes (I wear Brooks Summons) and new knee sleeves (why I wear knee sleeves).  I haven't replaced my gear since before I started training for my October marathon, so I was definitely due for new stuff.   In fact, my knee sleeves were literally falling apart at the seams, and my shoes were causing me to experience shin and foot pain.  My new stuff felt SO good.
Two, I put my credit card in my SpiBelt and stopped at a gas station at the 4.0 mile mark for Gatorade.  I'm definitely reaching the point where I should be taking in calories during my long runs, and it made such a difference in my energy levels.
Oh, and it probably didn't hurt that it's 63 DEGREES OUTSIDE!!!! Put me in a bikini and hand me a beverage with an umbrella in it.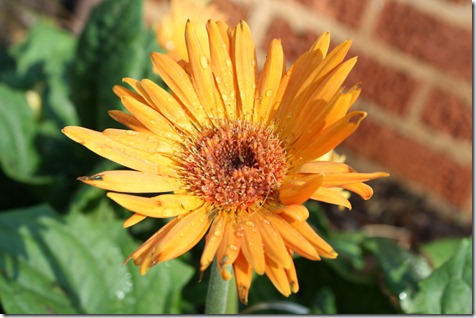 Post-workout snack was a protein smoothie: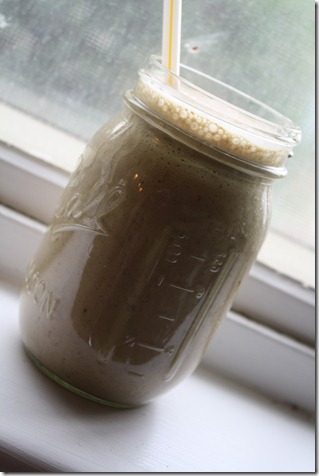 In the blender:
1 cup almond milk
1 banana
1.5 tablespoon peanut butter
2 scoops protein powder
1 tablespoon instant coffee <—awesome
And lunch: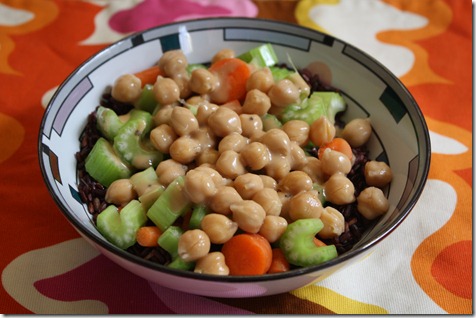 Wild rice, celery, carrots, chickpeas, and Marzetti Simply Dressed balsamic (which is the best dressing, ever).
Time for Girls on the Run!
What little things make your workouts that. much. better?