Gather round, it's time for for breakfast!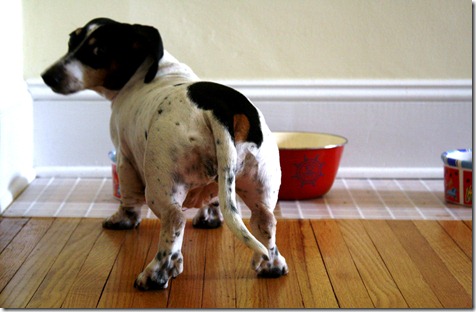 I am a huge fan of Greek (AKA strained) yogurt.  It's a little more expensive, but in my mind, it's worth it due to the protein content (12 to 16 grams).  I've seen the Siggi's brand before but always shied away because it was SO expensive, even compared to Stonyfield Oikos.
Finally, I decided to just buy a few containers and give it a try.  Just for something different!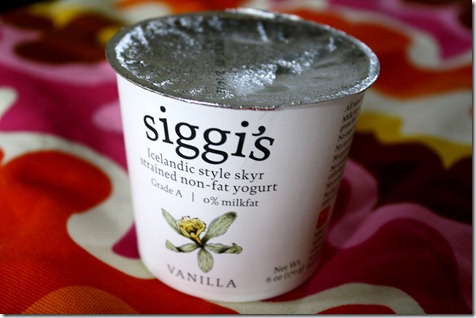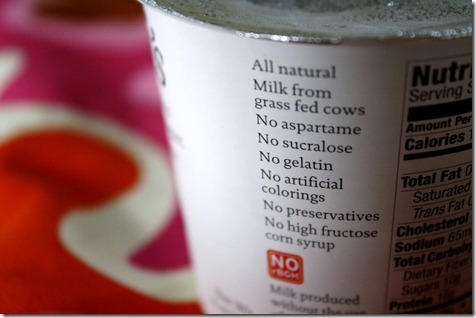 Holy yogurt miracle – thick, creamy, with real flakes of vanilla bean in the mix.  The ingredient list was only 5 ingredients deep, and it was flavorful without being overpowering.
I had it with 1/2 cup raw oats, chia seeds, and a banana.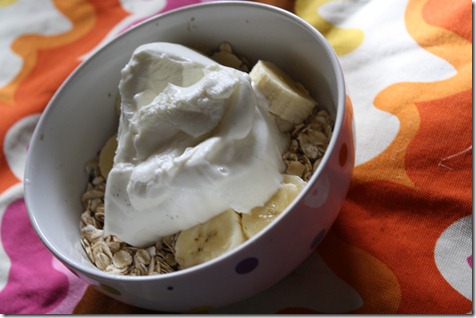 In case you're wondering, here's my  yogurt preferences breakdown:

Siggi's probably tops Chobani in terms of flavor, but it was just so darn expensive (over $2 each) that there is no way it will become a regular thing!
Girls on the Run
A quick shout-out for all my Girls on the Run fans – Molly Barker (the founder) has started a new blog, Wandering Through Nothingness.  Check it out!
Gotta Be Flexible
Half Marathon training really isn't going as well as I'd like it to be.  My foot injury (now healed) threw a major wrench in my plans; also, I've been totally overloaded with work and suffering from major anxiety that literally been impacting my quality of life (no sleep… I plan to do something about this soon if it continues).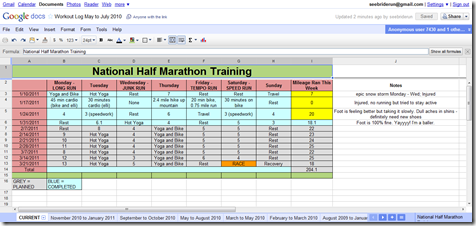 The other issue is that I don't seem to be bouncing back as quickly as I normally do.  After re-reading my own Cures for Sluggish Runs post, I think it's mostly sleep- and stress-related.  I had to take a good, hard look at my training plan and make some modifications, especially with long runs.  I'm reducing my overall weekly mileage and giving myself more breathing room in between long runs.  I'm not sure I'll be PRing at the race in March, but thankfully – I have back-up races planned!
The most important thing to me is that training remains fun and safe, so I'm more than willing to be flexible!
Two questions:
1) How's your training going if you're prepping for a big race?
2) What's your preferred yogurt?