It's beautiful outside!  I can't wait for spring to fully bloom.  It's so close; I can smell it in the air (oh wait, that's just unusually high pollen counts…)!
Today's agenda includes running 5.0 miles.  The Husband is going to bike alongside me so I'm excited for that.  It's nice to have a fuel mule entertainment.
Pre-run breakfast: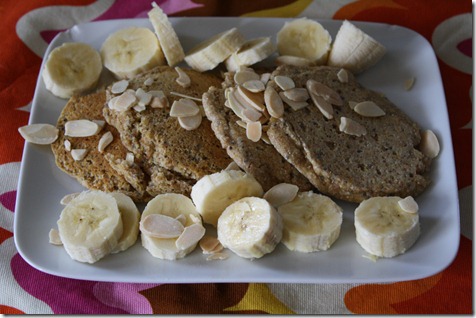 Whole wheat pancakes, almonds, and a banana.  No syrup or yogurt because we're all out. It was a little dry!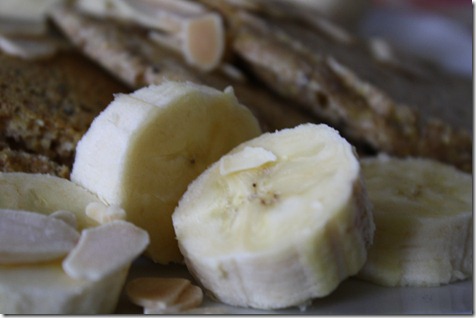 Since it appears everyone else feels equally antsy for their big upcoming race, I thought I'd share some of my favorite fun running posts:
Pssst – I'm stilling collecting Ask Me Anything questions for an upcoming FAQ post.  So if you're dying to ask what gear I use during workouts, why I hate the gym, how short Maggie's legs are, and other burning questions, let her rip in the comments section!